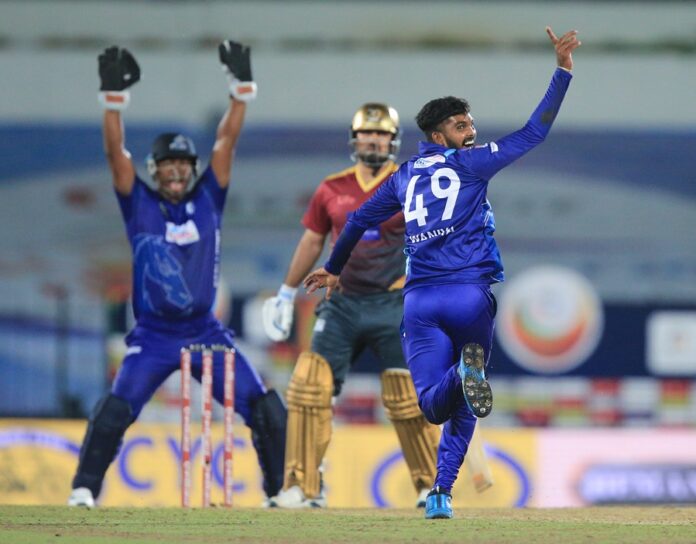 The number of white South Africans picking up KOLPAK deals in the last ten years was worrying and the decline of South African cricket has been steep. There have been some warning signals for Sri Lankan cricket since 2015 and despite the blame game, little has been done to address burning issues. For the first time since the Indian Premier League kicked -off in 2008, no Sri Lankan will be featuring in the sport's showpiece event. That is a worrying sign. 
The IPL was BCCI's strong reply to ICL – Indian Cricket League, the brainchild of business mogul Subash Chandra. The inaugural edition in 2008 saw a dozen and half Sri Lankans featuring. Even the players who didn't own permanent slots in the team were drafted in. Sri Lankan cricket was highly respected not so long ago. We were creative, innovative, energetic and bold. Right now, we are old school, sloppy, boring and even, sad to say, corrupt!
Sri Lanka had the most overseas representation in IPL in early days. Even Thilan Thushara had a contract with CSK. So did Suraj Randiv. A few of our players even turned out to be extremely successful captains. 
Read More: Aravinda de Silva reveals future plans of cricket committee
When the IPL started, there were those of us who made a hue and cry when centrally contracted players having stated clearly that they will give priority to national commitment in obtaining No Objection Certificates , refused to turn up for bilateral commitments. 
However, even the harshest critics of the IPL have started appreciating the value of the tournament; well organized, highly competitive, helped India to find new talents and raise their standards leaps and bounds. As Oscar Wilde once said; every saint has a past, every sinner has a future. 
When the IPL started, there were no Englishmen initially. Then slowly one or two were roped in. For the second edition in 2009 Andrew Flintoff turned up for CSK and Kevin Pietersen was with RCB. But if you see now, Englishmen feature in all teams except Mumbai Indians and Royal Challengers. Some have more than one and World Cup winning captain Eoin Morgan is leading Kolkata. 
The England and Wales Cricket Board that resisted IPL like the plague in the early days has embraced it fully. They no longer mind not having the services of their premier players for the start of the summer. Financially, BCCI compensates ECB paying ten percent of each player's salary to the board. The player doesn't lose any money, the BCCI pays on its own. It's believed to be in excess of US$ two million annually. 
The salient feature here is that England have embraced limited overs cricket in the last decade wholeheartedly. The proof is that they have won both the ODI and T20 World Cups in that period. Sri Lanka, in white ball cricket in particular, have hit new lows as their official standings suggest and they have to now qualify to play cricket's major events. 
There's been talk about a meaningful domestic tournament since it was doubled five years ago and despite all these setbacks, there is little effort to address the problem. 
The domestic one-day tournament that will begin shortly will comprise 26 teams: 14 in Tier 'A' and 12 in Tier 'B'.  What it indicates is, 26 teams will continue to enjoy First Class status when the Premier League gets underway. 
Read More: No Sri Lankan players picked for the IPL
Every time there is a crisis in our cricket, the Sports Ministry gets involved and appoints a high-profile committee to look into the ills. The public tend to think that problems will be solved. But it seems that they are only duped. 
We cannot go down this path having so many teams enjoying First Class status. Urgent measures need to be taken to address the issue or we are going to suffer consequences. 
It is impressive to note that players from Afghanistan have been auctioned at IPL. Afghanistan's Under-19 side is beating their Sri Lankan counterparts without much of an effort and you tend to get the feeling that the senior team' fate is sealed when they meet the likes of Rashid Khan and Mohammad Nabi. 
The fault is not the administration's alone. The players have let down the team and fans time and again as well. Look for example the sorry state of affairs when it comes to the fitness levels. The grapevine has it that some senior Sri Lankan players will not be able to make it to the tour of West Indies after being pushed to the limits to get their fitness levels sorted. 
Two kilometer run in eight minutes and 35 seconds should have been a child's play for a professional sportsman. After all, a 47-year-old Chaminda Vaas does it in less than eight minutes. But some seasoned campaigners failing it sums up the story.
You have someone like young Avishka Fernando who with his devastating stroke play can have the world's finest bowlers at his feet. But he does not take fitness seriously. Ten days after being sent home from Galle ahead of the England Test for failing a fitness test, he failed a second test. His skinfolds are said to be higher than that of Ashantha de Mel! That should make him ineligible for selection for West Indies. Young players should be pushed to get their act together and lackadaisical attitude should not be tolerated. 
Grant Luden arrived here with a tough guy reputation. Now that there have been some high-profile injuries, there are efforts to ask him to go slow. Nothing of that nature should be tolerated given the mess our cricket is in. Fitness has to be a key area and for those who do not fall in line, of course, there is masters' cricket. 
*Disclaimer: The views and opinions expressed in this article are those of the author's and do not necessarily reflect the official policy or position of ThePapare.com.
If you have an opinion on Cricket – you get a Free Hit here. Write to [email protected] to be featured!