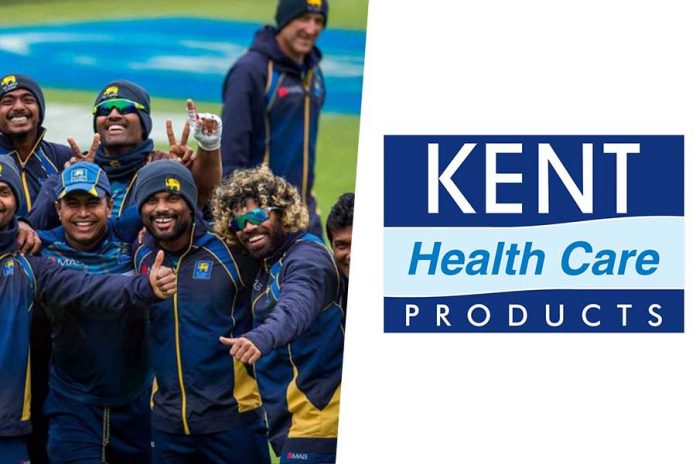 Sri Lanka Cricket has secured a sponsorship from the Indian health care products company, KENT RO Systems Ltd, for their ICC Cricket World Cup 2019 campaign.
KENT will come on board from the 30th of May as the official sponsor of Sri Lanka Cricket throughout their stay in the World Cup. At a stage where Sri Lanka Cricket could not convince the national investors they have managed to successfully land a deal with the international brand.
Read: Karunaratne front runner to lead Sri Lanka at World Cup
KENT RO Systems Ltd is the largest manufacturer of water purifiers in India and now has extended their grip onto healthcare products.
Sri Lanka Cricket already has a deal with the multi-national company, Dialog Axiata PLC, as their official sponsor but, according to the agreement, Dialog Axiata PLC excludes the tournaments organized by the ICC and ACC in their sponsorship. Hence, Sri Lanka Cricket advertised it's need of a sponsorship a few weeks back.
Read More: ThePapare's Probable Sri Lanka squad for the ICC World Cup 2019
Speaking to ThePapare.com, the Chief Operations Officer of SLC, Mr. Jerome Jayarathne, said that the sponsorship of the World Cup team could be taken up by any institution regardless of it being a national or international organization.
"Dialog Axiata PLC is our permanent sponsor. But, according to the terms Sri Lanka Cricket has with Dialog Axiata PLC, none of the tournaments organized by the ICC comes under their sponsorship. Not only this tournament, the ICC World T20 tournament and the Asia Cup are also the same. Anyone who wishes to sponsor the team can join in. It doesn't matter whether they are a local or an international firm. That's how KENT came in as the sponsors of the Sri Lankan Cricket team during the World Cup." said Mr. Jayarathne.
When asked about the worth of the deal, Mr. Jayarathne said that information will be announced at the media briefing which will be held soon.
Read Also: Dear Sri Lanka, please stand up!
KENT RO Systems Ltd pulled out of the sponsorship they had been rendering to the Indian Premier League franchise, Kings XI Punjab in the IPL 2019 a few weeks ago. It is understood that KENT RO Systems Ltd declined their request due to the poor performance of the team in the previous edition.