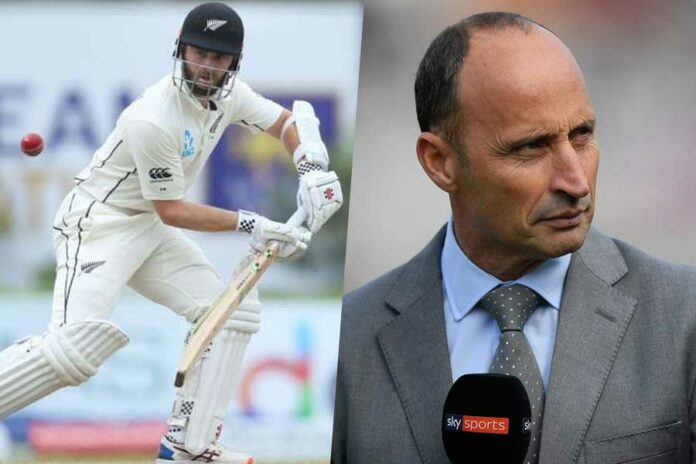 Former England captain Nasser Husain, during a commentary stint in the first Test between England and New Zealand, explained the importance of playing late as a batsman.
Hussain mentioned that one of the key reasons for the success of Kane Williamson, the world number 1 Test batsman, was his ability to play the ball late.
"The key to Test match batting is to see the ball early out of the hand from the bowler and play the ball as late as you can, underneath your eyes. Imagine you got a box around your waist height, just below and if you get your hands out of that box, you are playing it early. If you can keep it in your box, then you are playing it late," Hussain said.
"If the ball does move, and you keep your hands tight around that box, you won't follow the ball. If you get your hands out of the box, then you follow the ball and that's when you nick it" Hussain further said. 
"So, the key is playing it late, let it come to you, keep your hands tight and don't follow the ball as it moves. Another sign that shows that you are playing late is the landing of the ball. If the ball lands by your feet, then you know you are playing it late"
Analysis also suggests that top Test batsmen including Kane Williamson, have low interception points which indicate how late they play the ball while sitting back in the crease.