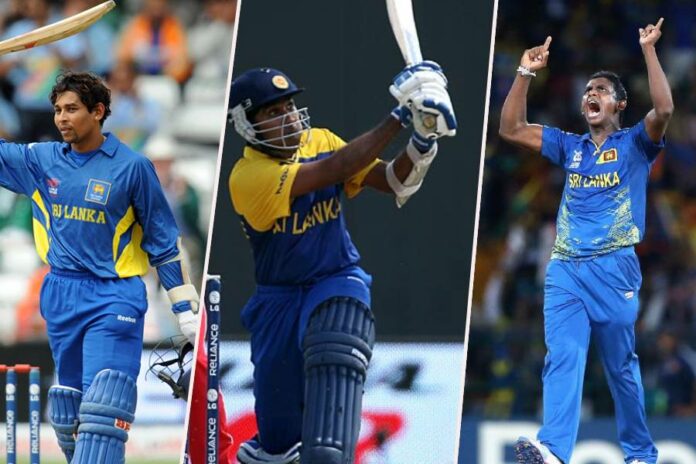 The UAE and Oman will welcome 16 teams for the 7th edition of the ICC Men's T20 World Cup from the 17th of October to the 14th of November 2021. Here are some of the key numbers from the past 6 tournaments.
Read More : A dream death-over spell
Most wins by a team
Unsurprisingly, this record belongs to Sri Lanka, at least for now. Sri Lanka enjoyed a lot of success in the previous 6 editions, reaching the semi-final once (2010) and final on 3 occasions (2009, 2012, 2014), with of course one championship to their name (2014). Overall, they've played 35 World Cup games, winning 22 outright (and 1 via a super over). India are second on the list with 20 wins in 33 games, while surprisingly, 2-time winner the West Indies are in 4th place, with 18 wins in 30 games.
The winningest player
TM Dilshan has the honor of having been a part of the most win at the past 6 tournaments. The all-rounder was a key part of Sri Lanka's success throughout the years and has been in the playing XI during all 22 Sri Lankan world cup wins. Compatriots Lasith Malinga, Mahela Jayawardene and Kumara Sangakkara have all been a part of 21 wins.
Most runs
Another Sri Lankan holds this record – Mahela Jayawardene has 1,016 runs in 31 games for Sri Lanka. He is incidentally also the only player to have made more than a thousand runs in T20 World Cups. Jayawardene made 1 century and 6 half-centuries from 2007-2014. Chris Gayle sits in 2nd place with 920 in 28 games.
Most wickets
After stellar performances in the early editions of the tournament, 'Boom Boom' Shahid Afridi leads the wicket-takers list with 39 wickets in 34 games. 2nd on the list is Lasith Malinga with 38 wickets in 31 matches.
Most fielding dismissals
AB de Villiers has the record for the most dismissals, with 32 in total. As a wicket-keeper, he has 2 stumpings and 7 catches to his name, while he has taken 23 wickets as a fielder. Dwayne Bravo, with 15 catches to his name, has contributed to the most number of dismissals as a non-wicket-keeper.
Most games as an official
Ranjan Madugalle has been involved in the most number of games as an official, having functioned as match-referee in 58 games. Aleem Dar has umpired in the most number of games – 35.
Most runs in a single tournament
Virat Kohli has over 700 runs in 16 games at T20 World Cups. 319 of those runs came in a single edition, the 2014 World T20, where India finished as runners-up. Kohli made 4 fifties in 6 games in the tournament. 2009 was the year of TM Dilshan, he finished with 317 runs in the 2009 tournament and is second on this list.
Most wickets in a single tournament
Ajantha Mendis was a revelation during the 2012 tournament in Sri Lanka, bagging 15 wickets in 6 games. The mystery spinner managed 1 four wicket haul and five wicket haul during the tournament, where Sri Lanka suffered a heartbreak in the final. Dirk Nannes took 14 wickets for Australia in 2010.
Read : Sri Lanka to take 4 additional players to Oman & UAE
Highest team score
A blazing knock by Sanath Jayasuriya at the top of the order and equally devastating finish by Jehan Mubarak saw Sri Lanka post 260/6 against Kenya in 2007. Overall, the 200-run mark has been crossed on 11 occasions from 2007 to 2016, with South Africa achieving it 4 times.
Lowest team score
The Netherlands have the misfortune of having made the lowest total in T20 World Cups (in completed innings). The Dutchmen were bundled out for just 39 by eventual champions Sri Lanka in 2014. Ireland had previously had the record, having been dismissed for 68 by the West Indies in 2010.
Highest individual score
Overall, there have been 8 centuries across tournaments, with Brendon McCullum's 123 vs Bangladesh in 2012 being the highest individual score. Chris Gayle's 117 vs South Africa from 2007 was previously the top score. Incidentally, Gayle is also the only batter to have scored 2 centuries in T20 World Cups.
Best bowling figures
Ajantha Mendis' 6/8 vs Zimbabwe in 2012 are the best figures across tournaments. Six other bowlers have picked up 5-wicket hauls.