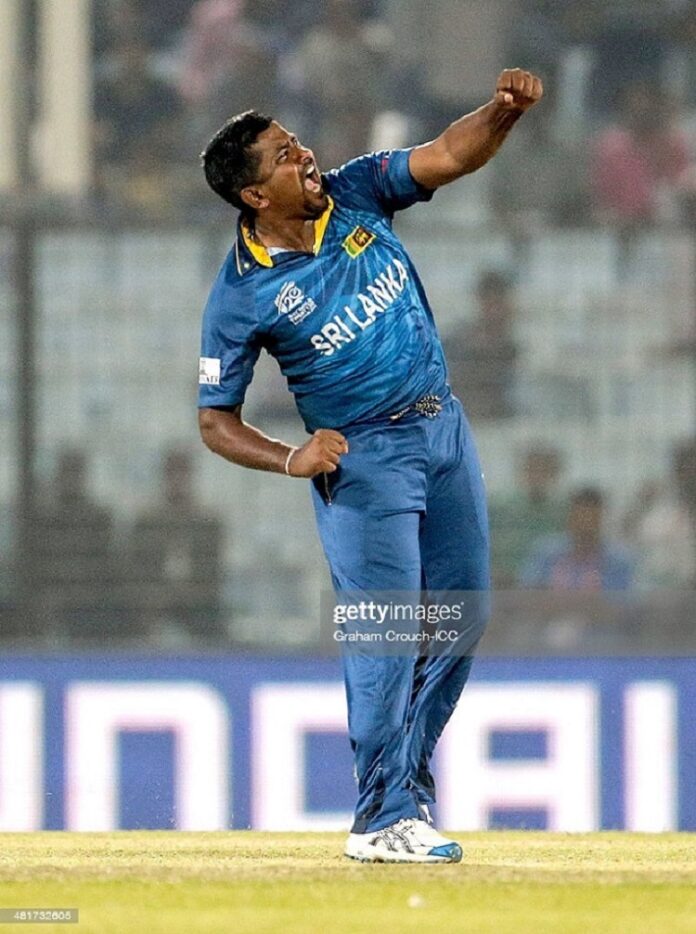 Rangana Herath bamboozled the Kiwis, picking up 5 wickets for 3 runs to help defend 119 runs in a virtual quarter-final between the sides, during the 2014 T20 World Cup.
It was a must-win game for Sri Lanka to stay alive in the competition. New Zealand skipper Brendon McCullum won the toss and put Sri Lanka in to bat first. The Lankan batters had a horrible outing as they were wrapped up for just 119 runs in such a crucial game.
With the type of players New Zealand had that year, Sri Lanka needed a miracle to win this game!
Nuwan Kulasekara and Angelo Mathews opened the bowling for Sri Lanka and soon went for 18 off the first 3 overs.
Read: Why you can't write about Sanga
Skipper Lasith Malinga hen threw the ball to 'Ranga Aiya'. It must have been the way of the universe showing what is about to unfold as Herath's first ball was a wicket, it was a run out but still involved Herath throwing it to the keeper off his own bowling.
McCullum came into bat, his first ball was a flighted delivery from Herath which dipped on him and Baz fended it off the front-foot. He delivered two more deliveries in similar fashion but from different angles.
And then he sent one in with the arm that hit Baz on his pads. Luckily it was sliding down the leg side.
McCullum was nervous, this loop and the flight Herath was bolwing with was baffling him as the ball kept dipping on him. He decided the only way to negate Herath was by getting to the pitch of the ball and slapping it.
But this little magician had more in store, he saw Baz approaching and soon pulled his length back with sharp turn for the first time in the innings. Sanga made no mistake in taking the bails off as a totally startled Brendon McCullum started walking back without scoring a run.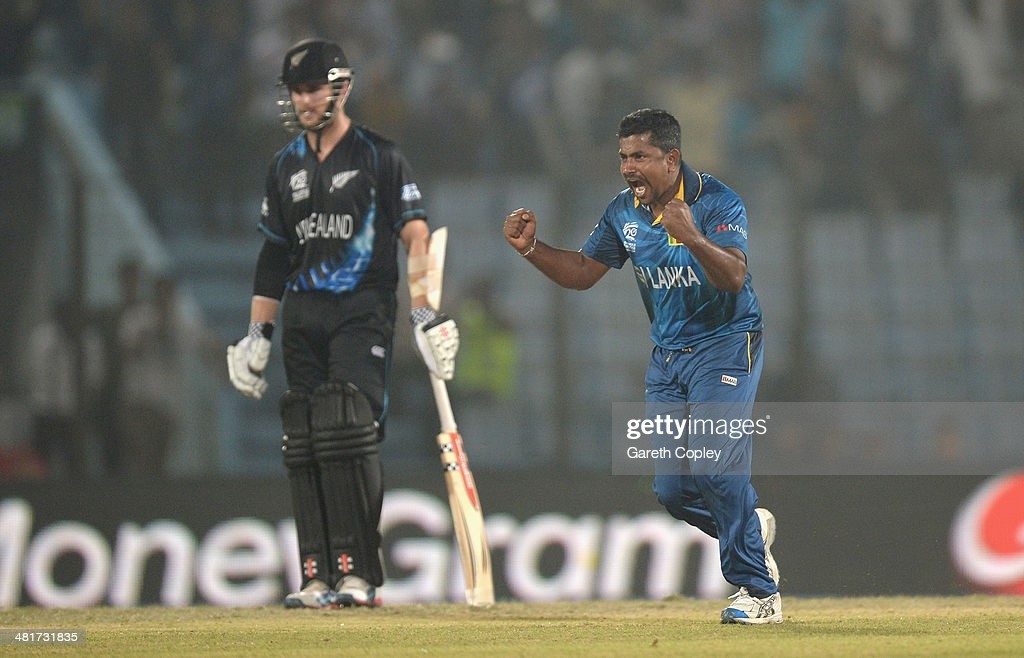 Herath got good support from the rest of the bowlers who dried down the runs and allowed this little left-armer to work his magic.
He kept on mixing up his pace, length and turn. In his next over, he pinned Ross Taylor in front of the stumps and snuck one through Jimmy Neesham's bat and pad in consecutive deliveries.
The victim in his third over was Luke Ronchi who got caught out to a ripping-turner which hit him on his pads.
Read: A dream death-over spell
The momentum Herath gave Sri Lanka just kept everyone pumped and made them believe that they could win this game. Herath came back for his last over only in the 16th over again and until then the rest of the bowlers had managed to strangle the Kiwis down to 59 for 7.
Kane Williamson was run out on the first ball of Herath's last over and the last man Trent Boult tried going downtown against Herath but ended up being caught at slip.
Sri Lanka recorded an unbelievable win and advanced to the semi-finals.