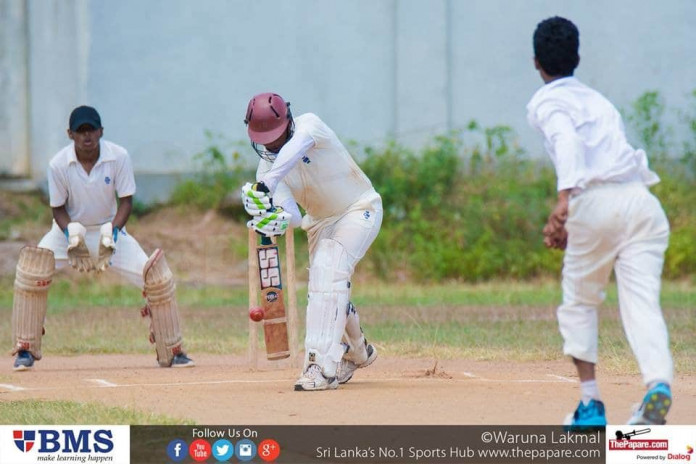 The inter-international schools' cricket tournament commenced yesterday with a game each being played from Group C and Group D. Gateway College Kandy took on Lyceum International School Ratnapura from Group C while Leighton Park and Leeds International School clashed in Group D. Here's a brief look into the matches which took place yesterday.
Gateway College Kandy vs Lyceum Int.School, Ratnapura
Gateway College won the toss and elected to bat first; they made a decent total of 130/5 in 20 overs. It didn't look like a big target at first for the lads from Lyceum but unfortunately they struggled with the bat. A tremendous show by the Gateway bowlers made it tough for Lyceum Ratnapura as they were all out for just 79 in 13.5 overs
Gateway College Kandy: Dihan Samarasinghe 67, Ruchira Rathnayake 4/46
Lyceum International School, Ratnapura:  Mohamed Fahim 20, Yasitha Dilshan 3/7, Santhoshan Rajendran 3/11
---
Leighton Park International School vs. Leeds International School
Winning the toss and choosing to bowl first, Leeds did a great job in the field by making it hard for Leighton Park to score at the beginning of the game. Leeds were able to restrict their opponents to 129/9 in 30 overs. They was consistent throughout the game with both bat and ball which helped them cross the winning line easily, scoring 134/7 in 25.1 overs.
Photo Album – Leed International School vs Leighton Park International School
Leighton Park International School: Sanjula Punchihiewa 28, Hansa Botheju 4/24, Suresh Kumara 3/27.
Leeds International School: Umash De Zoysa 25, Suresh Kumara 23*, Sanjula Punchihiewa 3/18, Naveed Yousuf 2/20.