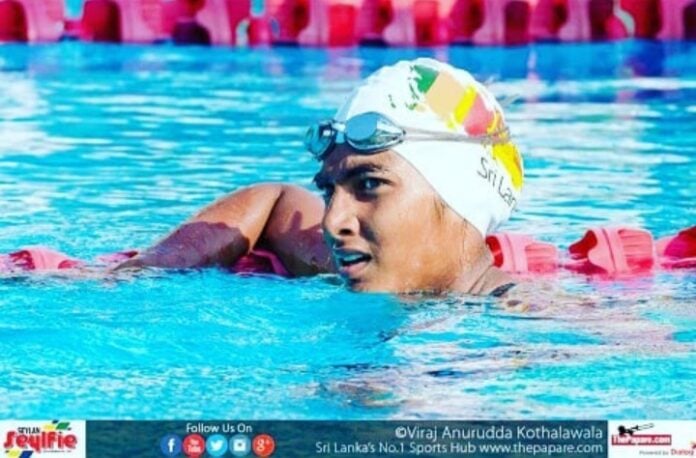 On the 4th day of the Commonwealth Games, the last event for the Sri Lanka swimming Team in Birmingham saw Ganga Senevirathne swim a 2:26.63 time in Women's 200m Backstroke bettering her entry time of 2:30.23 which she achieved in January 2022.
She finished overall 10th in the preliminary round and so is also selected as a reserve for the Final though she missed her personal best by 0.17 seconds.
To sum up the swimming competition of Sri Lanka Aquatics,
Akalanka Peiris was able to establish a new Sri Lankan National Record in 50m Backstroke becoming 21st in Prelims and he was able to obtain a new seasonal best time for the 50m Butterfly becoming 22nd in Prelims.
Ganga Senevirathne in her first Commonwealth Games was able to swim a new personal best in 100m Backstroke and finished 20th in prelims. In her 2nd and final event, she was able to finish 10th in the preliminary round though she missed her personal best by microseconds.
Diver Dulanjan Fernando is currently preparing himself in Birmingham for his competition in the 1m and 3m Springboard events on the 4th and the 6th of August respectively.
At the end of the 3rd Day of the Games, 2 New World Records and 11 New Commonwealth Records have been established whilst Australia is dominating the pool with 32 medals.