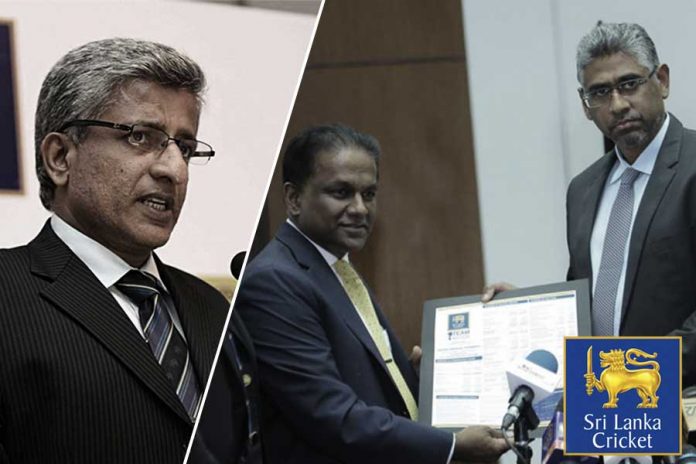 The interim injunction order issued by the Court of Appeal preventing the holding of the Sri Lanka Cricket(SLC) election, has been lifted on Thursday (14th June) after the Sports Minister, Faiszer Musthapa informed the court that fresh elections will be held constitutionally to elect the office bearers.

The next hearing of the petition filed by former SLC secretary Nishantha Ranathunga, will be taken up on 4th July and on that date, the Ministry of Sports should inform the court on how they will hold fresh elections.
Read: Appeal Court postpones SLC elections
The interim order was issued when the petition was heard on a prior occasion, preventing the Sri Lanka Cricket election from being held on the 31st of May, the earlier proposed date.
After the term of the previous regime led by Thilanga Sumathipala ended on 31st May, Sports Minister Faiszer Mustapha appointed his ministerial secretary Kamal Pathmasiri as the 'Competent Authority' at Sri Lanka Cricket.
The SLC elections were postponed on numerous occasions before the latest development, including when the appointment of the Election Committee by the Executive Committee of SLC was earlier deemed unconstitutional by the Attorney General, hence prompting the Sports Minister Faiszer Musthapha to postpone the SLC elections from 19th May to 31st May.
Read more: SLC Elections: List of Candidates released
Await more developments on ThePapare.com related to the Sri Lanka Cricket elections.