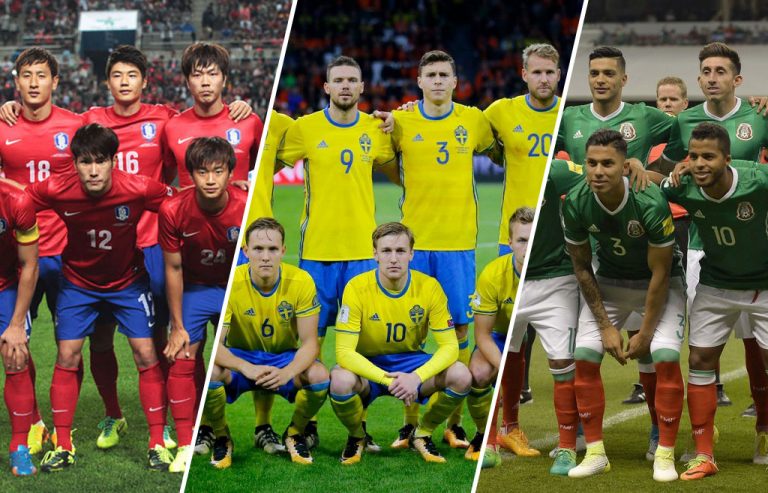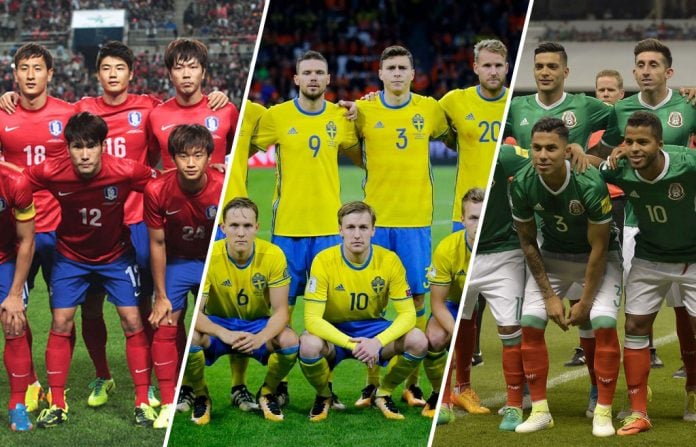 Mexico, Sweden & South Korea will have their work cut-out against defending champions Germany while fighting for a knockout phase place amongst themselves in the 2018 FIFA World Cup.
The last time a nation was successfully able to defend…
Mexico (FIFA Ranking – 15th)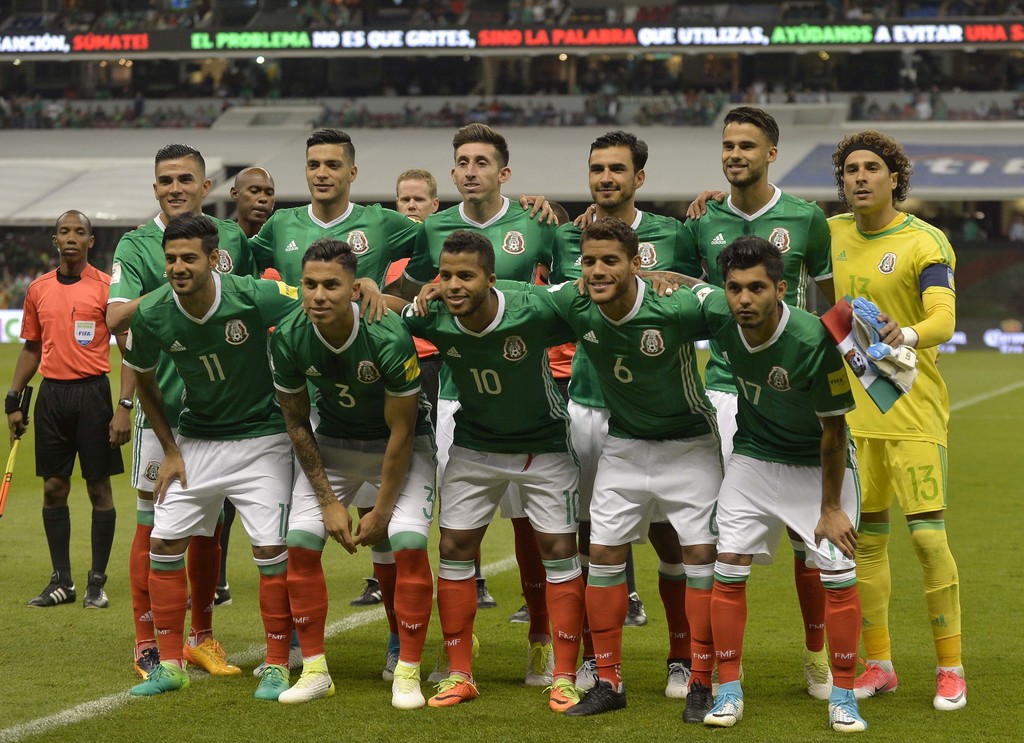 World Cup History
Mexico, who made their first World Cup appearance in the inaugural FIFA World Cup in 1930, has been able to secure their qualification for the World Cup continuously since 1994, reaching the round of 16 in each tournament since then. This will be their 16th appearance in the competition.
Their best ever performances have come in the 1970 and 1986 World Cups where they advanced up to the quarter finals on both the occasions on home soil. In 2014, they almost made it to the quarters, before the Netherlands made a stunning comeback scoring 2 late goals to deny them.
How They Qualified
It was a cakewalk for Mexico in the CONCACAF qualifiers as they lost only one game in the entire process. They, as the 2nd highest ranked team among the CONCACAF teams, below Costa Rica, automatically qualified for the 4th round of the tournament, a privilege only the top 6 ranked teams get.
They qualified for the 5th round unbeaten, securing the 1st place of Group 'A', winning 5 out of the 6 matches they played.
Then they concluded the qualifying tournament, topping the 5th and final round, winning 6 out of 10 games and losing just one. Their only loss came against Honduras, where they suffered a surprising 1-3 defeat.
Coach & Playing Style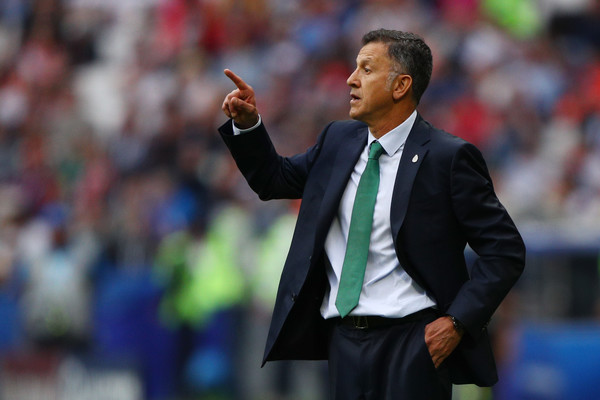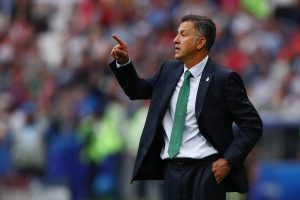 Guiding Mexico in the World Cup will be Juan Carlos Osorio, who is a former Columbian Footballer with nearly 20 years of managerial experience. He's often been called a 'Tinkerer' due to his high use of squad rotation and tactical alterations.
Despite this being the first time that he's taking a national team to the World Cup, his experience and tactical versatility could prove to be pivotal for the team throughout the tournament.
Strengths & Weaknesses
Abundance of riches in the attack and the amalgamation of experience and youth, makes this squad arguably the best squad that Mexico will be sending to a World Cup in recent years. However, their main frailty would be the vulnerability in defence and it still remains a thing of concern.
The coach will have to figure something out to stabilize their defence, if they are to go beyond the round of 16 this year. Further, injuries to some key players add to their woes and it has even come in the way of finalizing their 23-player final squad.
Key Players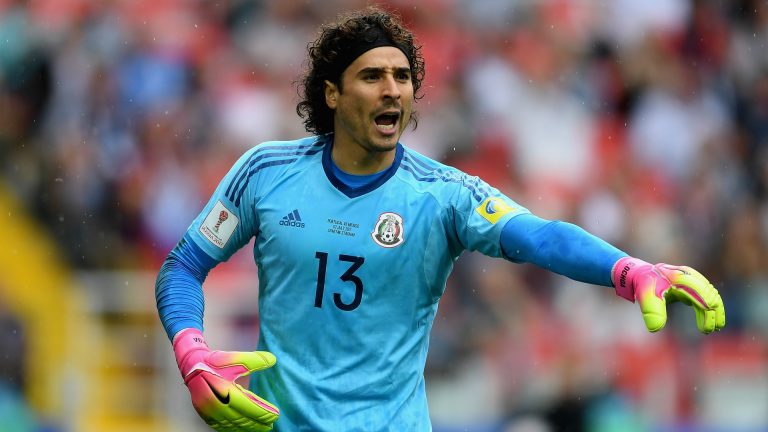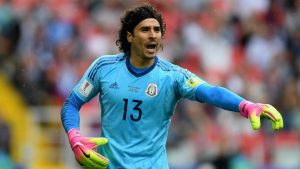 Guillermo Ochoa, who was a standout performer for Mexico in the last World Cup would be their main man between the posts, and he would be hoping to replicate his heroics this year too.
Carlos Vela and Jesus Corona, who is their top scorer in qualification with 3 goals, would be crucial for the team in going forward. Although their all-time leading goal scorer Javier Hernandez failed to find his feet at West Ham this season, he would be hoping to reach his best and help his team qualify for the quarter finals this year.
Captain Andres Guardado, who is a cool customer in the midfield, would be influential in both initiating attacks and establishing a strong defence.  
Final Squad
Goalkeepers: Guillermo Ochoa, Alfredo Talavera, Jesus Corona

Defenders: Carlos Salcedo, Diego Reyes, Hector Moreno, Hugo Ayala, Edson Alvarez, Jesus Gallardo, Miguel Layun

Midfielders: Rafael Marquez, Hector Herrera, Jonathan dos Santos, Andres Guardado, Marco Fabian, Giovani Dos Santos

Forwards: Javier Hernandez, Raul Jimenez, Oribe Peralta, Jesus Corona, Carlos Vela, Javier Aquino, Hirving Lozano
It is expected to be a race for 2nd place in Group E between Costa Rica, Serbia and Switzerland to book a place…
Sweden (FIFA Ranking – 24th)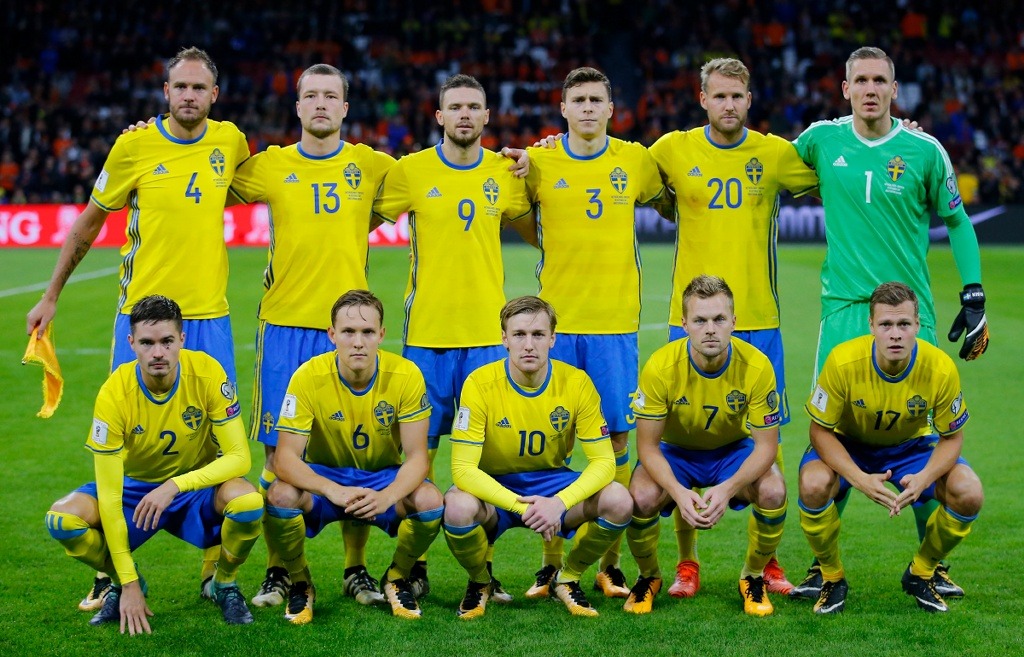 World Cup History
Sweden, which made their first World Cup appearance in 1934, were able to conclude the tournament on a high reaching the quarter finals stage on debut. Since then, they've been able to ensure their qualification 11 times and thus, this will be their twelfth appearance in a World Cup.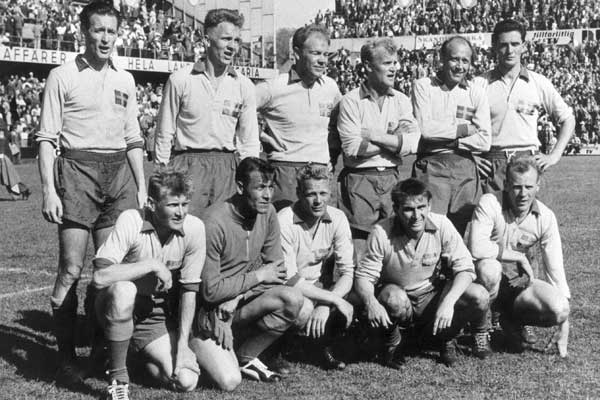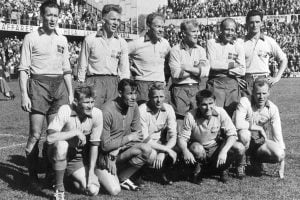 Their best ever performance in a World Cup was recorded in 1958 on home soil, where they qualified for the finals but ended up finishing runners-up upon suffering a 5-2 defeat against a strong Brazilian outfit.
They've qualified for the semi-finals on a further 3 occasions, clinching the 3rd place in 1950 and 1994, and 4th place in 1938.  
How They Qualified
Sweden's qualification for the World Cup this year came at the expense of two heavyweights in international Football, Netherlands and Italy.
After failing to qualify for the World Cup on both the previous two occasions; in 2010, finishing 3rd, one point behind Portugal in the UEFA qualifiers and then in 2014, suffering a 2-4 defeat against the same opponent over the 2 legs in the qualifying play-offs, nobody would've expected to see Sweden in the World Cup this year; first, after drawing into a group dominated by France and Netherlands, and then having to play against Italy in the play-offs.  
First, they were able to reserve their place in the qualifying play-offs, finishing 2nd in group 'A' through a high goal difference despite having the same number of points as the Dutch, thanks to an 8-0 thrashing of Luxembourg in their last match.
Then they outsmarted Italy in the play-offs after winning the home leg 1-0 and holding onto the advantage with a 0-0 draw in the away leg, which secured their qualification for the grandest stage of all.
Manager & Playing Style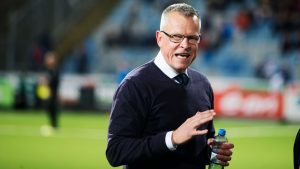 When many expected Sweden to fall following Zlatan Ibrahimovic's departure after Euro 2016, the Swedish coach Janne Andersson took over the team and they've looked fantastic ever since with a great team spirit.
He has been able to rebuild their defence as he usually opts for an organized defensive play combined with swift attacking. He mostly favours a 4-4-2 formation while he prefers a 3-5-2 formation when he wants the team to play more of an attack minded game.
Strengths & Weaknesses
It is their defence that will be their trump card in the tournament as they look strong and organized as a unit, having conceded just 9 goals in the 12 matches that were played in the qualification phase. Their youth have proven that they can deliver when it matters the most as well, an added bonus.
However, their lack of quality in the final third and lack of experience could prove to be costly, especially with the quality of the opponents they've to overcome in the group stage.
Key Players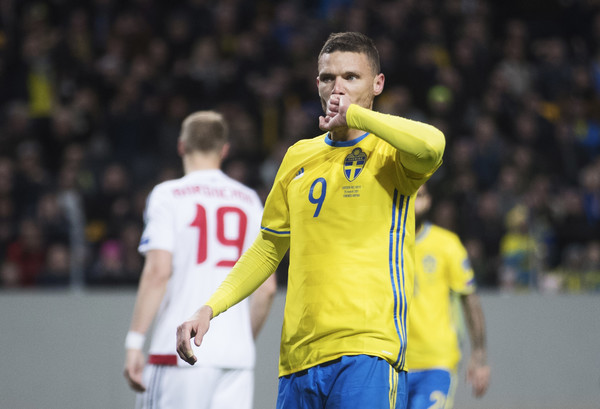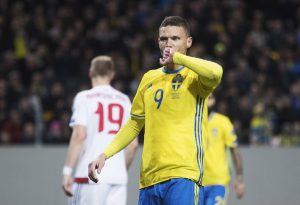 Captain Andreas Granqvist will be their rock in defence while Emile Forsberg, who is unarguably their best player, coming from a fantastic season at RB Leipzig, will be their key in the mid-field.
And it finally appears that Marcus Berg has filled the void left by Zlatan, as he became their top scorer in qualifications with 08 goals, and he would be a man to watch out for in this upcoming World Cup.
Final Squad
Goalkeepers: Robin Olsen, Karl-Johan Johnsson, Kristoffer Nordfeldt

Defenders: Mikael Lustig, Victor Lindelof, Andreas Granqvist, Martin Olsson, Ludwig Augustinsson, Filip Helander, Emil Krafth, Pontus Jansson

Midfielders: Sebastian Larsson, Albin Ekdal, Emil Forsberg, Gustav Svensson, Oscar Hiljemark, Viktor Claesson, Marcus Rohden, Jimmy Durmaz

Forwards: Marcus Berg, John Guidetti, Ola Toivonen, Isaac Kiese Thelin
Having narrowly missed out on continental glory two years ago at Euro 2016, the strong French national team will head…
South Korea (FIFA Ranking – 57th)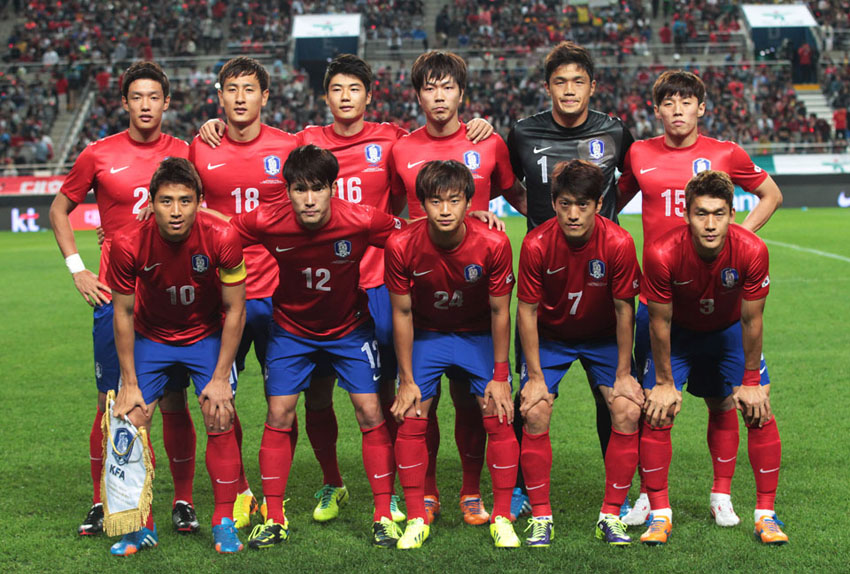 World Cup History
South Korea, which is the youngest team in the World Cup in this group, made their first World Cup appearance in 1954, and then after a long interlude of 32 years, in 1986. They've been regulars at the World Cup ever since.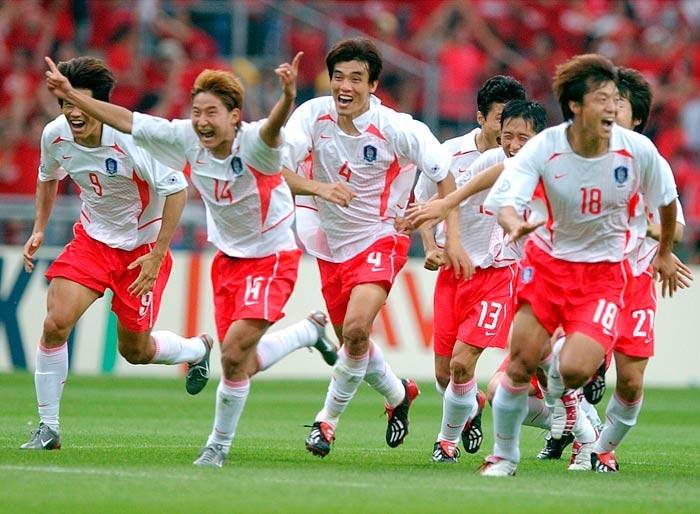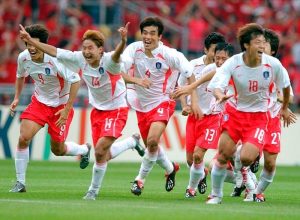 Their best performance in the tournament was in the 2002 World Cup, which they co-hosted alongside Japan, where they advanced up to the semi-finals and concluded the tournament placing fourth.
They were able to reach the round of 16 in 2010, and except for those two occasions their journey in the World Cup has been restricted to the group stages.
How They Qualified
South Korea automatically qualified for the 2nd round of the Asian Football Confederation (AFC) qualifiers due to their ranking and qualified for the 3rd round unbeaten, topping group 'G', winning all 8 matches that were played.
However, the 3rd round did not turn out as they would've expected as they won just 4 games out of 10 and ended up losing 3. But that was enough to secure their qualification for the World Cup, placing 2nd in group 'A' behind Iran.
Coach & Playing Style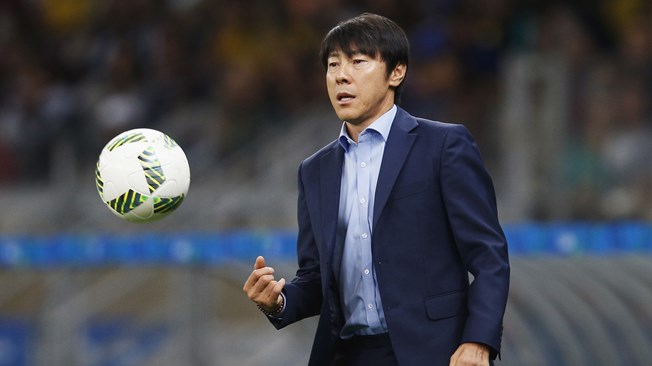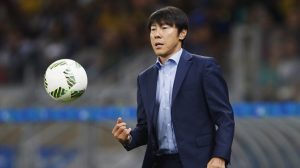 Shin Tae-Yong, who was a former assistant of the Korean national team and who has previously coached their U20 and U23 national teams, was appointed as their head coach during qualifiers following the sacking of Uli Stielike.
He has been able to make some improvements in the team and his tactics will mainly revolve around their attacking unit with him preferring a 4-4-2 formation, given the resources that he has.
Strengths & Weaknesses
Vulnerability at the back together with lack of international exposure and experience for a majority of the players will be their main area of concern while the coach might not have had time on his side to prepare the team as he would've liked as it has still not been even a year since he took over.
However, on the bright side, they possess a decent attacking unit, and the pace and strength of their youngsters could prove to be beneficial in the tournament.
Key Players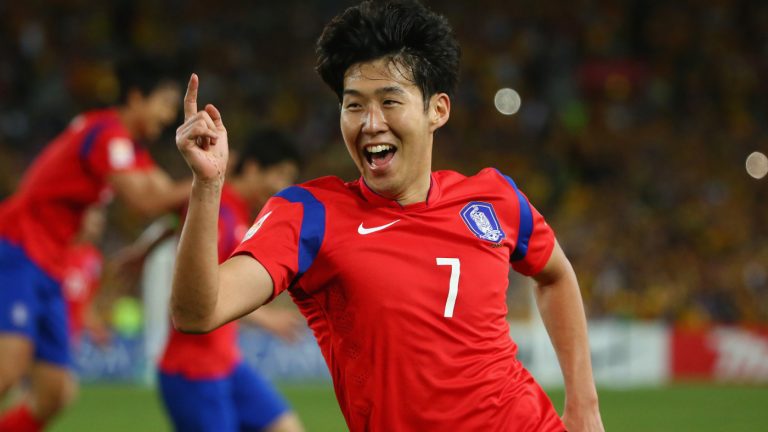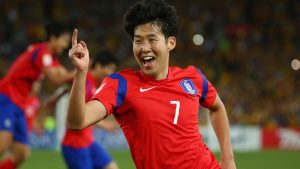 The performance of the team will heavily rely on the likes of the Tottenham Hotspur man Heung-Min Son, who is their best player well beyond the shadow of a doubt. He has been phenomenal at Tottenham when given the chance and his pace and clinical finishing, make him a nightmare for defenders on his day.
Further, the contributions of captain Ki-Sung Yong, Lee Chung-Yong and Hwang Hee-Chan would be crucial if they are to go beyond the group stage.   
Final Squad
Goalkeepers: Kim Seung-gyu, Kim Jin-hyeon, Cho Hyun-woo

Defenders: Kim young-gwon, Jang Hyun-soo, Jung Seung-hyun, Yun Yong-sun, Oh Ban-suk, Kim Min-woo, Park Joo-ho, Hong Chul, Go Yo-han, Lee Yong

Midfielders: Ki Sung-yueng, Jung Woo-young, Ju Se-jong, Koo Ja-cheol, Lee Jae-sung, Lee Seung-woo, Moon Seon-min

Forwards: Kim Shin-wook, Son Heung-min, Hwang Hee-chan
>> For more World Cup News Click Here <<