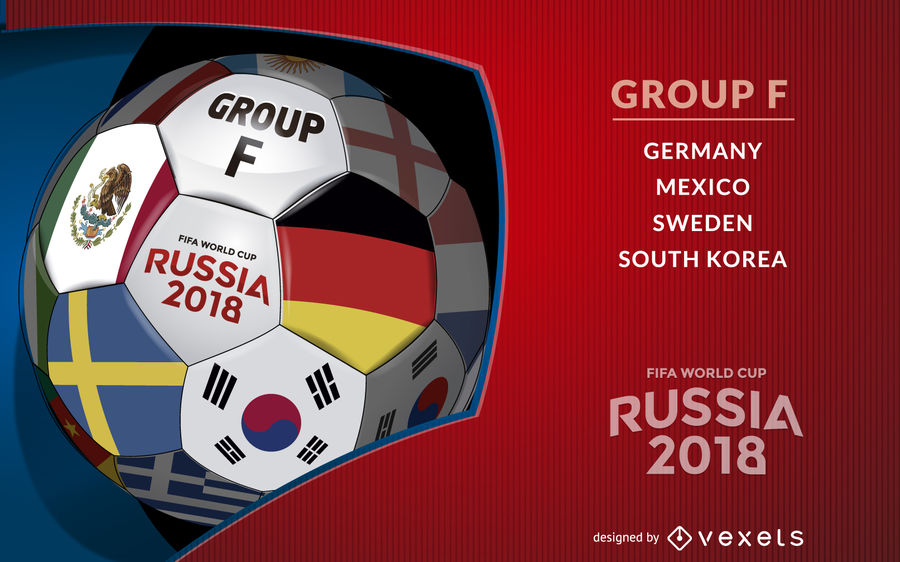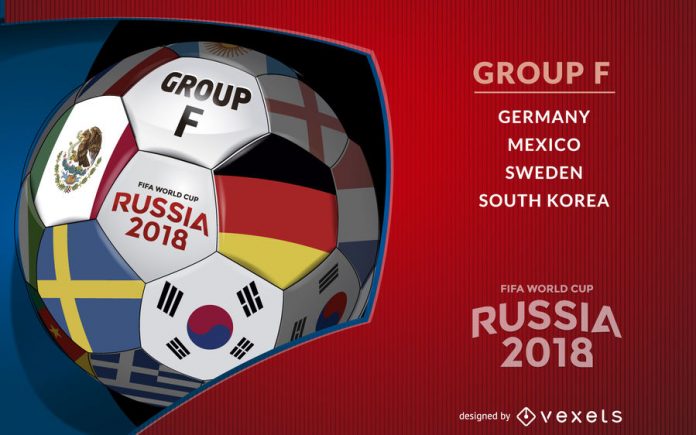 Group F looks set to host a fierce battle for second place with amongst Mexico, Sweden and Korea Republic while first place already looks sorted with defending Champions Germany.
Read More: World Cup 2018: Preview – Group E
Teams
Germany (FIFA Ranking – 1st)
Germany, four-time world champions, and have ended in the top 3 at a World Cup on 8 other occasions, will be going to Russia as the defending Champions after winning the 2014 World Cup in Brazil.
Germany dominated and amassed the best ever qualifying campaign by a European Nation, ruthlessly winning all 10 of their games and finishing with a mammoth goal difference of +39.
The last time a nation was successfully able to defend a World Cup was when Brazil…..
Germany has an arsenal of world class players at their disposal such as Manuel Neur, Toni Kroos, Mesut Ozil, Thomas Muller and many more who will surely give Germany an edge over their opponents.
Germany will be heavily favored to top their group easily with the World Class squad they have over their opponents. Germany will also be confident after already lifting a trophy in Russia when they won the Confederations Cup in July of last year.
Mexico (FIFA Ranking – 15th)
Mexico, since the 1994 edition up to the previous 2014 World Cup have always made the Round of 16 before being eliminated, with their best ever performances at a World Cup coming in 1970 and 1986 where they reached the quarter-finals before being eliminated.
Their main goalkeeper, Guillermo Ochoa was absolutely sensational at the 2014 World Cup and was arguably the keeper of the tournament behind Germany's Neur, and if he can find the same form as he did 4 years ago, no doubt he will take his team far in Russia as well.
Mexico, as mentioned before having not failed to get past the group stage since 1994 and their battles against Germany and Sweden will go a long way in deciding who is likely to join Germany in the knockout stage.
Sweden (FIFA Ranking – 24th)
Sweden nearly reached the top of the world in 1958 in their own backyard when they surpassed their previous best record of 3rd place in 1950, as they reached the final against Brazil. However, Brazil who boasted the teenage sensation at the time Pele, went on to trounce the Swedish team 5-2.
The world expected the recently retired Zlatan Ibrahimovic, arguably one of the best ever players to come from Sweden, to be recalled but the Swedish FA shocked everyone when they announced their decision not to recall Zlatan.
Mexico, Sweden & South Korea will have their work cut-out against defending champions Germany while fighting for…..
Sweden seemed to cope just fine without him throughout the qualifiers as they stunned the football world when they knocked out Italy to take their spot in the 2018 World Cup, with RB Leipzig's Emil Forsberg having replaced Zlatan as Sweden's inspirational attacker.
Sweden returns to the World Cup after 12 years, last taking part in 2006 where they reached the Round of 16 before being eliminated by Germany.
South Korea (FIFA Ranking – 57th)
South Korea, who will be entering their 10th World Cup, got their best result at a World Cup in 2002 when Japan and South Korea co-hosted where South Korea under controversial circumstances to many, reached the semi-finals under manager Guus Hiddink, ending up 4th place.
South Korea's best player at the 2018 World Cup debatably will be Tottenham Hotspur's Son Heung-min and if he performs to his best along with his team they cannot be counted out to make it to the knockout stage.
South Korea, who are one of the worst ranked among the 32, know it will take something spectacular to pull off an upset in Russia, but it may be too early to count them out.
Fixtures
17th June – Germany vs Mexico – 20:30 local time – Luzhniki Stadium, Moscow
18th June – Sweden vs South Korea – 17:30 local time – Nizhny Novgorod Stadium, Nizhny Novgorod
23rd June – South Korea vs Mexico – 20:30 local time – Rostov Arena, Rostov-on-Don
23rd June – Germany vs Sweden – 23:30 local time – Fisht Olympic Stadium, Sochi
27th June – South Korea vs Germany – 17:30 local time – Kazan Arena, Kazan
27th June – Mexico vs Sweden – 17:30 local time – Ekaterinburg Arena, Ekaterinburg
Key Fixtures
17th June – Germany vs Mexico – 20:30 local time – Luzhniki Stadium, Moscow
This match surely set to be a crucial game as Germany will be heavy favorites to top the group while Mexico are likely to be considered by many to come second, this fixture which will also be the opening fixture for the Group will set the pace of how the group unfolds.
The two teams have met thrice in past World Cups in 1978, 1986 & 1998. In 1978 it was a thumping 6-0 win for Germany while in 1986 they drew 0-0 in the quarter finals before Germany went through to semi-finals. In 1998 Germany won 2-1 in the Round of 16.
27th June – Mexico vs Sweden – 17:30 local time – Ekaterinburg Arena, Ekaterinburg
With Germany heavy favorites to top the group it comes down to these two teams as favorites to go through as second, barring an upset from South Korea. This fixture, being the final group game could be a decider of who progresses to the knockout round.
Below you can find the complete schedule of the upcoming FIFA World Cup Russia, which is scheduled to kick-off on the 14th…..
These two sides previously met way back in 1958 where Sweden defeated Mexico 3-0 on their way to the final.
Prediction
It is hard to imagine anything other than the defending champions Germany topping the group easily, while Mexico and Sweden are likely to battle it out for second place with South Korea unlikely to cause too many upsets.
>> For more World Cup News Click Here <<