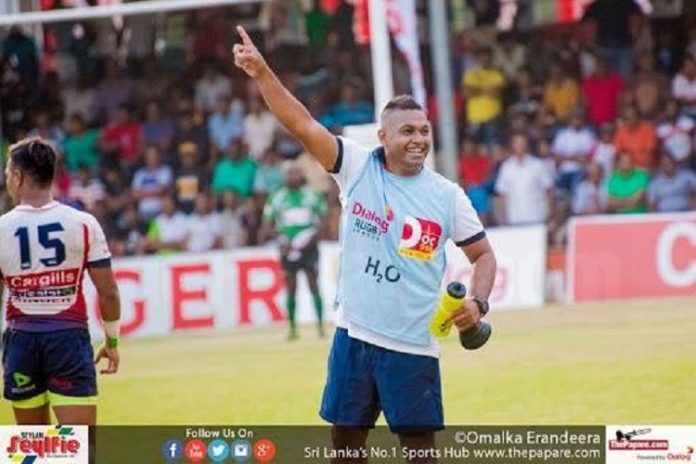 Former Sri Lanka Rugby & Kandy Sports Club legend Nalaka Weerakkody will call it a day in his stint in the country as he prepares to continue life overseas. 
Read More: Sri Lankan coaches fly to New Zealand
Weerakkody will cease his duties as assistant coach of Kandy Sports Club, a position he has held for the last ten years taking the club to consecutive league titles during his tenure. 
An ambassador of the sport for Sri Lanka, Weerakkody started his rugby career at Kingswood College and later graduated to play for CR & FC in the club arena in the 1990s. During his short stint at CR & FC, the young Weerakkody caught the eyes of the national selectors and was fast-tracked to make a national debut in both 7's and 15's. 
From there, Weerakkody made his switch to his hometown club Kandy Sports and the rest is history. Known for his kicking abilities, the former Kingswoodian went on to be the team's playmaker and paved the way for Kandy's success story in the 21st century. 
A magnificent player with a golden boot Weerakkody was exceptional on the field and propelled the team to 7 league titles from 2001-2007. 
Read More: Joes recruit Nalaka Weerakkodi
Following his retirement, he has been an active contributor in the coaching arena and has spent stints with Kingswood, St. Anthony's and later St. Joseph's. 
Since retirement, he has also contributed to Kandy's winning cause in his designation as an assistant. 
We wish Weerakkody the best in his future ventures