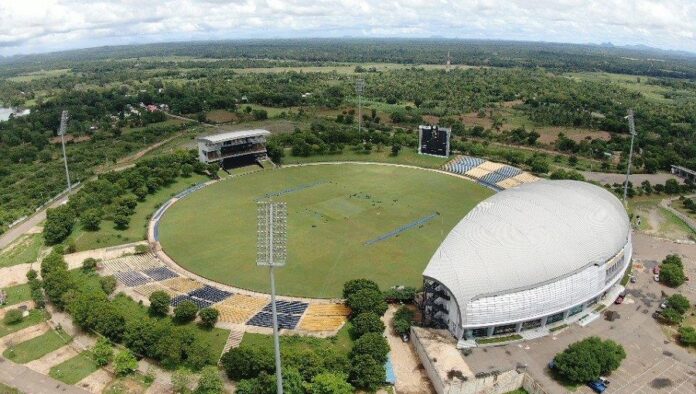 Two Sri Lanka Cricket (SLC) ground staff workers at Sooriyawewa Stadium in Hambantota have been killed due to an elephant attack.
The incident occurred yesterday (07th December) evening when the two workers had been heading home from the stadium.
Read more: Limited crowds allowed to attend LPL 2021
Their bodies have been found around 500m distance from the ground. Though there are no witnesses about the incident, it is reported that a sole elephant has attacked both these workers.
>>Photos: LPL Song Launch 2021<<
The two workers had been involved with preparatory work for the play-offs of Lanka Premier League which have been scheduled to take place in the later stage of this month.