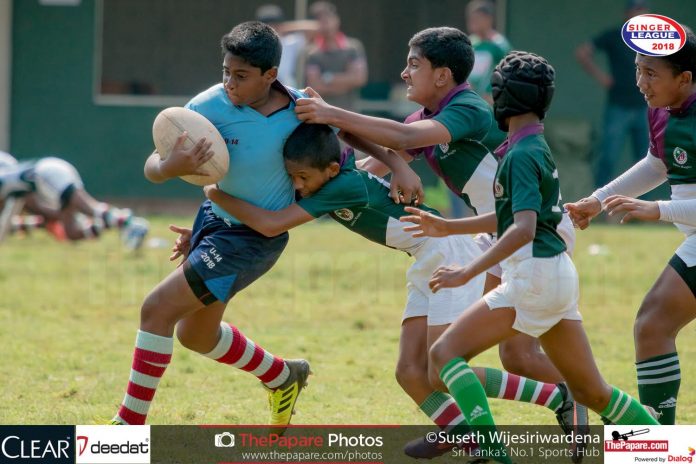 The U-14 match was played ending in an even result while the U-16 match went to the boys from Kandy at the Zahira grounds, Maradana.
The U-14 match got off to an even start for the first few minutes until the Zahirian youngsters broke through the Rajans' defence to get the goal right between the posts.
That was soon followed by another try for the Zahira before the Rajan juniors responded with a goal of their own, ending the first half 12-07 to the Zahirians.
Dharmaraja started the second half on the front foot as they went on the attack getting the first and only try of the second half, but failed to convert equalling the score at 12-12.
Both teams went on the attack from that point, neither looking to settle for a draw but to no avail as referee soon blew for full time.
Under 14 Full Time: Zahira College 12-12 Dharmaraja College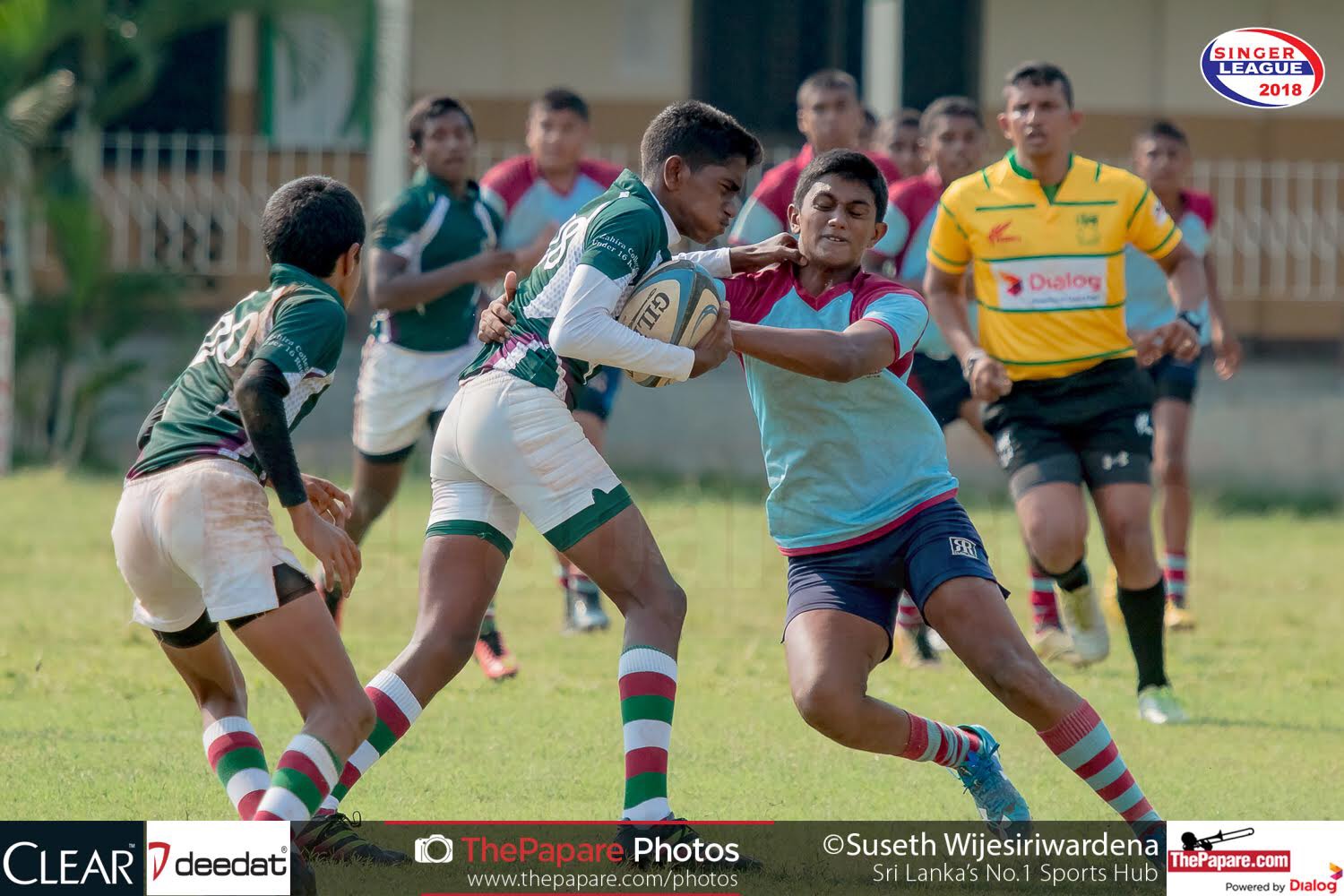 The U-16 match was a little less even as the Rajans landed the first blow early on getting the first goal between the posts. The Zahirian youngsters looked to respond as they went on the attack but to no avail as the referee blew for half time with the Rajans leading 0-7.
The second half continued with both teams not getting too close to the opposition try line until Rajans finally broke through and got their second try. Building on that momentum the Rajan juniors got another goal increasing their lead to 19-0 before their number 10 was shown the yellow card, giving the Zahira youngsters the numbers advantage and a chance to mount their comeback.
However, it were the Rajans who got the final goal of the game just before the referee blew for full time.
Under 16 Full Time: Zahira College 00-26 Dharmarja College