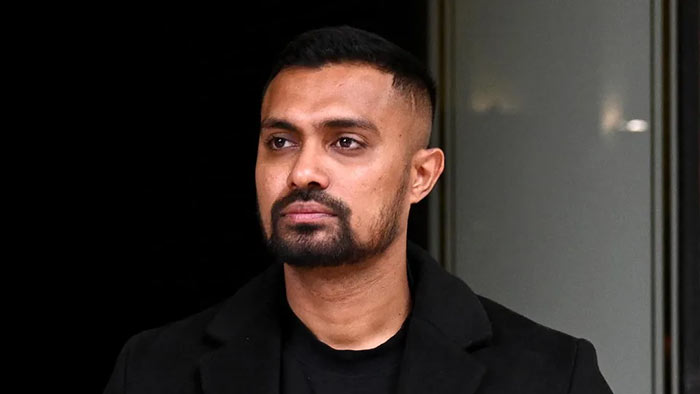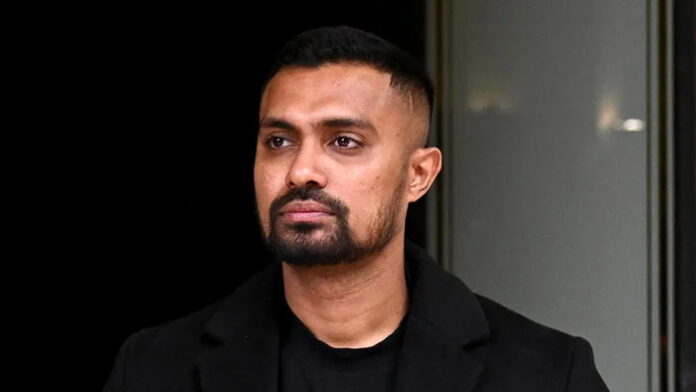 Sri Lankan cricketer Danushka Gunathilaka who was accused of raping a woman while in Australia for the T20 World Cup has been found not guilty.
Danushka Gunathilaka, 32, was accused of assaulting the Sydney woman at her home after a Tinder date in November.
Initially he was charged with multiple counts of rape, but only one count of stealthing – removing a condom without consent – proceeded to trial.
The case tested new laws criminalising the act in New South Wales (NSW).
During a four-day trial in a NSW District Court, the complainant – who legally cannot be named – said she had only consented to protected sex. She said she did not see the batsman remove the condom, but saw it on the floor shortly after the intercourse ended.
She further alleged Mr Gunathilaka had kissed her "forcefully" and at times choked her so hard she feared for her life.
Mr Gunathilaka denied the allegations and his defence counsel argued the woman had lied and changed her story over time.
In her decision, Judge Sarah Huggett found Mr Gunathilaka had told police the truth when he said he had not removed the condom during sex. He had "no opportunity" to do so, she said.
The cricketer had "answered every question asked of him" by police, she said, and his account had left her with the "distinct impression he was doing his best to be truthful".
"There is no reason at all to reject or disbelieve what he said in that interview," she told the court.
The complainant, on the other hand, had given two different accounts in her statements to police and did not have a "clear memory" of what happened, Ms Huggett found.
And while she was an "intelligent" and "considered" witness, she at times appeared motivated by a desire to paint Mr Gunathilaka in an unfavourable light.
Mr Gunathilaka – who has represented Sri Lanka in more than 100 matches including eight Tests – was suspended from competitive cricket following his arrest.
Speaking outside court, he said the verdict "says everything" and that his reputation had been restored.
"I'm happy that my life is normal again, so I can't wait to go back and play cricket," he told reporters.
The case is the most high-profile test of stealthing law reform in Australia, with NSW only outlawing the act five months before Mr Gunathilaka was charged.