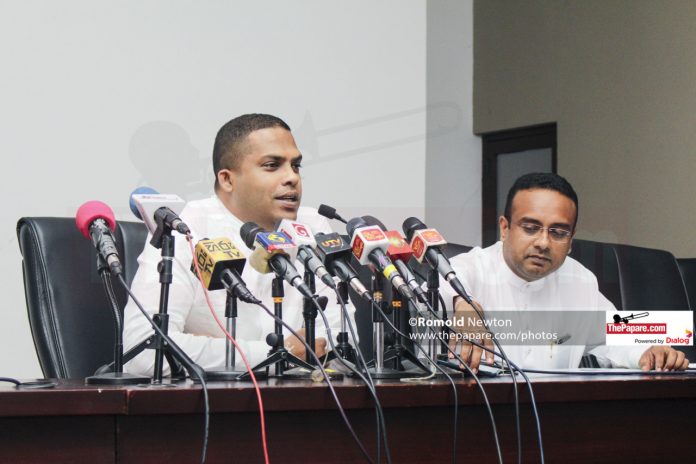 The newly appointed Minister of Sports, Telecommunication and Foreign Employment, Harin Fernando,  stressed that there will be a zero tolerance policy for corruption in sport  in 2019 under his authority.
"I want sport in Sri Lanka to be played 'hard, safe and clean' – Minister of Sports
The minister expressed his concerns at a media briefing held today as the dawn of 2019 draws near.
"We are appointing a Sports Ombudsman or what they call a 'kreeda dukgannarala' in sinhala. He will be an independent officer who will report to me on the matters related to sports and athletes."
"If there any corruption happening in sports, you will now be able to bring your complaints to him."
"Every week he will make a report to me and the ministry secretary" the minister added on the new initiative.
ශ්‍රී ලංකා ක්‍රීඩා පිටියේ බලය හරීන් ප්‍රනාන්දුට
Furthermore the minister plans to establish a hotline for the ministry for any individual to voice their concerns on any matter pertaining to sport.
"There will be a hotline established for the sports ministry. If there are any complaints, allegations and shortcomings on corruption this number will be the one that will be available. I have spoken to SLT and the hotline will be 1978, that will be the number"
In order to establish much more transparent governance, the stakeholders of sport will be able to meet the minister on every Wednesday at the ministry.
"I currently manage three ministries and I will be there on Wednesday to meet any respective individuals" the minister added.
Photos: Harin Fernando – Taking office as Sports Minister
Match fixing law to be implemented
The minister also added that there are plans in place to propose a regulation on match fixing across all sports in line with the sports law of the country.
He further added that in 2019 this will be seriously taken into consideration and the first draft will presented to the respective parties as early as possible.