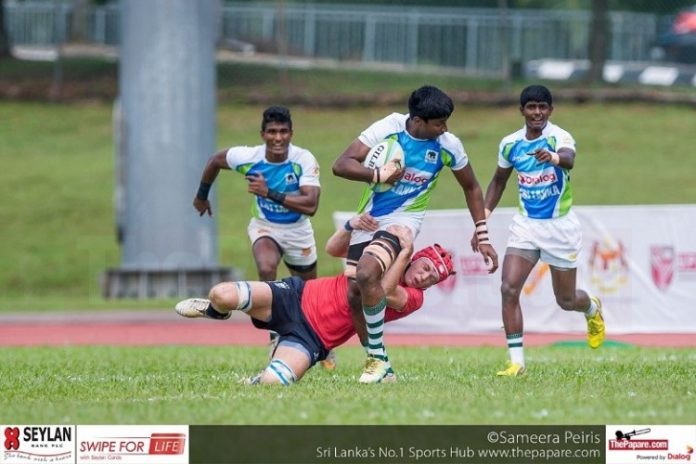 The Sri Lanka Rugby U19 team that toured Malaysia last year hoping for a shot at the Asia U19 Championship, returned to the country with broken hopes. Though the team could not perform to their full potential, there were few players who stole the spotlight with their tremendous performances.
Playing in the third row for the Junior Tuskers, the former Zahira player Wajid Fawmy was a stand out for the side despite the Tuskers seeing an unfortunate turn of events. Fawmy, one of the players who stood out amongst the others, spoke a few words to ThePapare.com regarding his experience donning the Junior Tuskers jersey.
"Touring with the U19 team last year is one of the best achievements for me, it opened doors to the National Sevens team and also the National XV's pool."
Fawmy toured Hong-Kong with the U20 Sevens team and was later named in the National Sevens pool and National XV's pool, earlier this year. He also played for the 'Mobitel Eagles' in the Sri Lanka Super 7's tournament and is currently playing for the Police SC in the ongoing Dialog Club Rugby League.
When asked about his thoughts regarding the upcoming U19 Asia Championship, the former Zahira vice-captain added these words;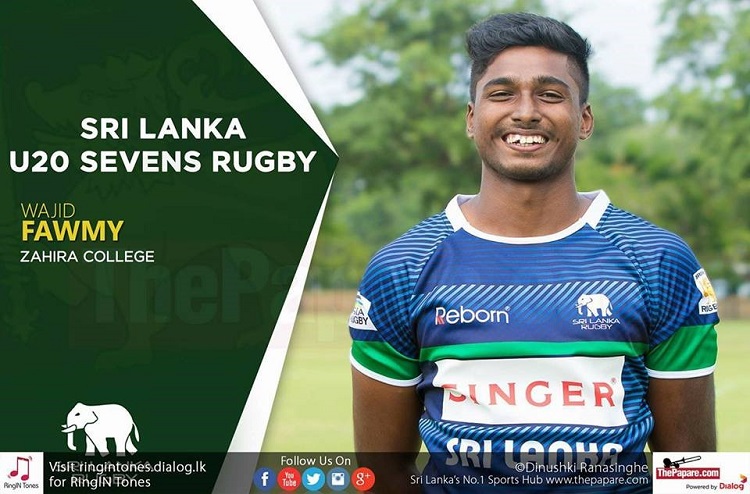 "Last year we lacked in defense. So this year I guess the boys will have to focus more and work on their defense. There are experienced players like Naveen and Aveesha, so this time they have a really good chance"
In last year's tournament, Hong-Kong and Chinese Taipei defeated the junior Tuskers creating all sorts of chaos, but Fawmy has hope for his younger counterparts,
"This time I feel like the boys will go in with much more confidence. Hong Kong will be their toughest opponent, but if they stick to the coaches plans and execute accordingly, I believe we have a good shot at winning all the games and bringing glory to mother Lanka."
Along with Fawmy and the rest of the country, we at ThePapare.com wish the young Tuskers the very best in the upcoming Asia U19 championship.
ThePapare will be bringing you exclusive coverage from the Asia Under 19 Rugby Championship on the 10th of December 2017 from Havelock Park. Stay logged!