Sri Lanka Rugby (SLR) announced the appointment of Ben Gollins as the Consultant Director of Rugby Sevens for a short stint until the 22nd of November, at a media brief that was held today (25th) at Ramada Hotel Colombo 03.
The former England Sevens Skipper who amassed 2,652 points from 70 tournaments and is the highest point scorer in the World Rugby sevens series, is no stranger to the Island, having taken up a similar role back in 2012 where he was in charge of the men's team for a period of two months.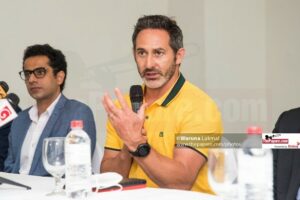 Gollings is set to overlook and train both Men's & Women's squads targeting the Asian Sevens Series leg, which is scheduled to be held in the UAE on the 19th & 20th November. This tournament will also work as a qualifier for the Rugby Sevens World Cup, with the top two seeds of the tournament gaining qualification for the global event.
The squad for the Asian Series is to be picked after the Warriors 7s Invitational Sevens Tournament, which is scheduled to be held on the 30th & 31st of October. Kandy Sports Club & CR&FC will not participate in the tournament, citing lack of preparation time. Hence players from the said clubs will not be considered for national selection, which is set to leave out many regulars of the team including Dhanush Dayan, the current Skipper of the National Sevens outfit.
Photos – Sri Lanka Rugby Press Brief
Veteran Coach of Schools rugby fame, Nilufer Ibrahim, will be the man in charge of the Sevens outfit and will work with Gollings to fine tune the squad for the all-important competition. Nilufer is a vastly experienced operator and will act as an ideal bridge between the players and Gollins. The Women's team is set to be coached by Saliya Kumara.
Answering a question raised by the media on what he is looking to accomplish during this short stint, Gollings said he will be focused on getting a system and a structure in place which can be used for the further development of the game in the Island.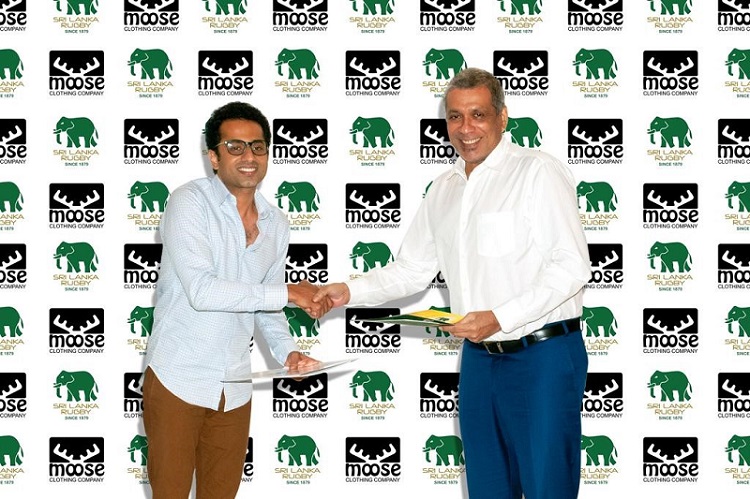 SLR also announced Moose clothing as the sponsor for the Asia Rugby Sevens Tournament scheduled to take place in the UAE on 19th & 20th of November.
The Moose Clothing Company is a versatile clothing brand established in 2018 and believes in celebrating the free-spirited personality of the wearers. President of SLR, Rizly Ilyas, expressed his gratitude to Moose Clothing Company for joining hands with the SLR at a time where countries are slowly emerging out of lockdowns and restrictions amidst the current economic hardship arising from the global pandemic.