South African Rugby Legend Bryan Habana, speaking at the HSBC Premier Lifestyle webinar series, expressed excitement and surprise at the popularity of Rugby in Sri Lanka, particularly in the schools arena.
In the first episode of the webinar series, host Andrew Cotter and Bryan Habana kicked things off with Habana and his knowledge of Rugby in Sri Lanka. Although the South African has never been to the island, when asked if he knew about the rugby culture in Sri Lanka, he seemed to have some knowledge on the subject.
Every Bryan Habana Try in 2007 RWC:
"Oh, I know about Sri Lanka rugby and how it's the second most famous sport – Mahela (Jayawardene) told me all about how crazy schools rugby can get"
Habana and former Sri Lanka Cricket Captain Mahela Jayawardene had met at a Rugby-Golf event a while ago, where the latter told the Springbok legend all about the popularity of the oval-balled sport in the island. The revelation had taken the Rugby World Cup winner by surprise, "quite astonishing to imagine that many people gather around for a schools rugby game, not even in South Africa does a first XV game attract that many spectators." Having seen a few videos from the island, Habana reckoned that "Sri Lanka schools rugby is off the charts".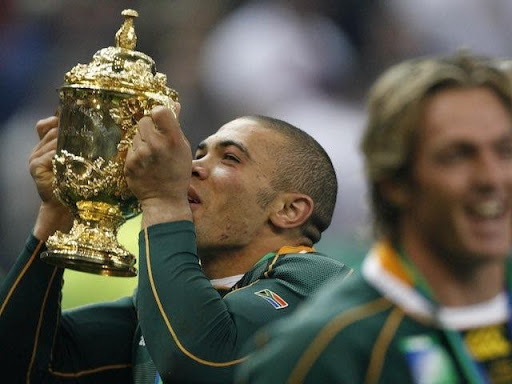 Unlike the local rugby gurus and fanatics who find it funny when schoolboys perform variations of the 'haka', Habana said that he found it quite fascinating although he did jokingly express his disappointment that the boys seemed to follow the All Blacks, arch rivals of the Springboks. 
Habana was so taken up by what he had seen that he made it a point to mention that he will visit Sri Lanka one day just to witness a big schools rugby game and experience that electric atmosphere. 
Habana also touched on how the Sri Lanka Rugby administration can use the opportunity to grow the sport in the country and produce quality rugby players to represent the 'Brave Tuskers'.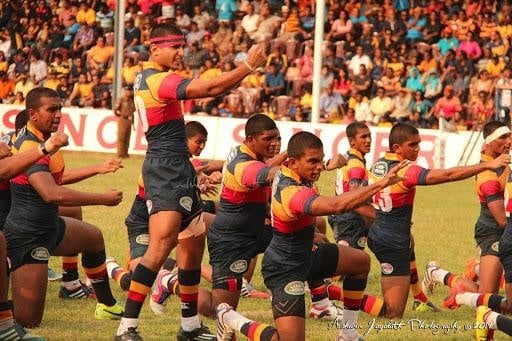 When Andrew Cotter shot a question about what his response would be if Sri Lanka Rugby (SLR) offered him the position of Head Coach, Habana smiled and explained why he would prefer being a consultant rather than a head coach, expressing that he has not yet mastered the art of teaching, going on to say that coaching is not something he would rule out in the long run but for the moment he is committed to learning more and more on the art. 
Apart from being very enthusiastic and interested in the local schools rugby competition, Habana was also very appreciative of the efforts and lengths the school boys and coaches go to in order to do bring out their best rugby. Habana went on to muse that he thought coaching a Sri Lankan schools team would be a slightly harder job than coaching a national outfit, because it seemed like a stressful and highly analytical job. Hence, he spoke highly about the coaches in Sri Lanka for being "really good at what they do". 
As the first episode of the webinar neared an end, Habana praised HSBC for their outstanding service towards bringing people together from different parts of the world. He thanked the bank for connecting him with the Sri Lankan people and giving him the opportunity to see the impact he has made in places he never even thought he could influence, saying, 'Just to see, what rugby meant to a country that we as a rugby community had no idea about. And I Think that's brilliant!' 
Uniting, strengthening and uplifting people, sports and communities around the globe has always been a part of the vision of HSBC. The HSBC World Sevens series took the game of rugby sevens to a whole new level, and also created the perfect platform for Women's Sevens to grow. 
The Premier Lifestyle webinar series was launched by HSBC in a bid to connect Sri Lanka with the world, where sporting legends such as Bryan Habana, Brian O'Driscoll (Irish Rugby Legend), Henrik Stenson (Former Swedish Golfer) and Tim Henman (British Tennis Legend) catch up with BBC Sportscaster Andrew Cotter to chat about Sri Lanka, their lives and the impact HSBC has had on world sports. 
The series is far from done, with chats with O'Driscoll, Stenson and Henman coming your way in the near future.
By being a part of it all you stand a chance to win AMAZING PRIZES! So, stay logged onto ThePapare.com and HSBC to watch your favourite sporting heroes share their stories and talk about our beautiful Sri Lanka.