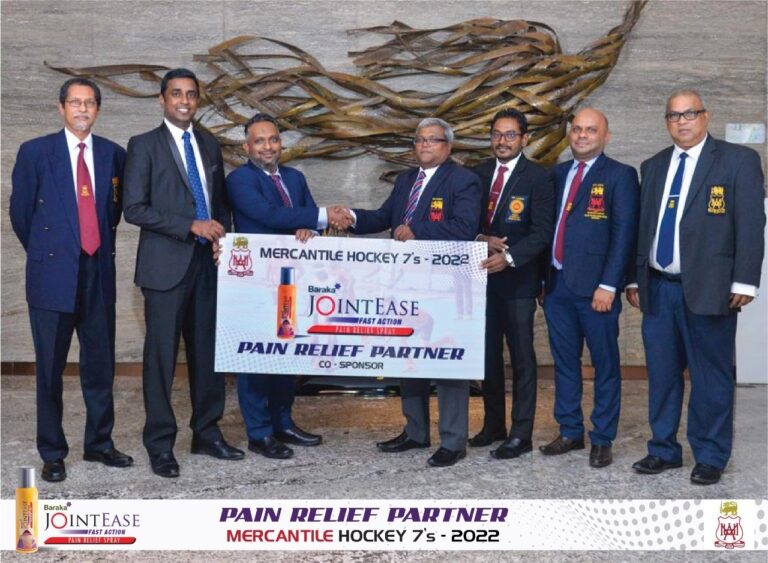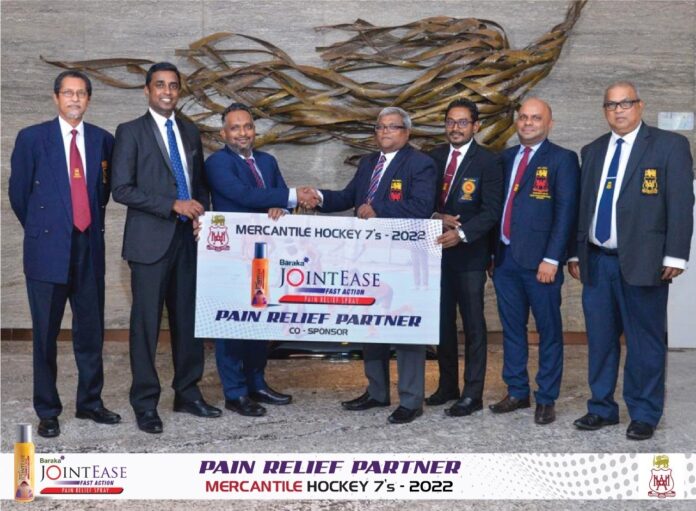 For the 44th time the MHA will conduct its annual seven-a-side hockey tournament on Sunday the 4th December at the P. Sara Stadium "OVAL". The tournament matches will commence from 8.00 am with the semi-finals from 3.30 pm onwards and the finals from 4.30 pm onwards.
This year Baraka JointEase Spray have come forward as the pain relief partner for the MHA Hockey 7s tournament to support the event as a Co- Sponsor. Hockey is a skillful contact sport with an elevated injury risk at higher levels of play, so having instant pain relief available on site is of utmost importance. This is where Baraka JointEase fast action pain relief spray comes in handy.
Manufactured by Bio Extracts (Pvt) Ltd, JointEase is made up of a blend of natural essential oils along with the complete goodness of black seed to swiftly penetrate the target area of pain.  Baraka JointEase pain relief spray is packaged in a convenient spray can that is compact enough to carry in a bag and designed to provide users with a novel and modern remedy that's effective and easy to use for pain relief.
This innovation by Baraka is backed by scientific research and proven to deliver fast-acting, long-lasting and deep, penetrating pain relief for sore muscles by increasing the blood circulation through the muscles, reducing inflammation and minimizing joint damage. Baraka JointEase Pain Relief Spray can be found island-wide at all pharmacies and supermarkets as well as at Baraka Nature Shops at One Galle Face Mall and Dharmapala Mawatha, Colombo 07.
A higher membership participation is observed this year with some corporates fielding two teams. Six trophies are on offer with the runners-up presented with medals and replicas. A colorful day of hockey camaraderie is expected as the Annual Seven's culminates the year's tournaments. Some of the best stickers will be seen in action during the day.
The MHA has been consistently holding its tournaments for over six decades except when Covid struck in 2020. The MHA now conducts 04 tournaments during the year. League, Knock-out; 09-a-side & the seven-a-side. This year the MHA celebrates 70 years of hockey in the Mercantile sector.