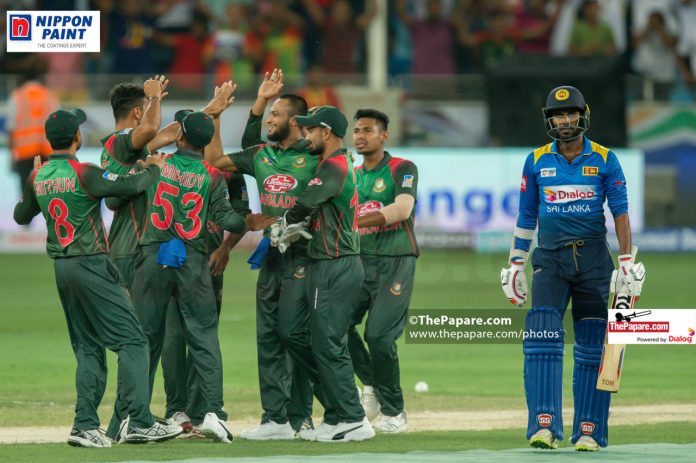 The Bangladesh cricket team's scheduled tour of Sri Lanka in July has been put on hold for the moment, with the BCB closely monitoring the security situation in Sri Lanka.
In the aftermath of the Easter Sunday attack in Sri Lanka, the Bangladesh Cricket Board will be monitoring the security situation in the Island and will seek advice from various authorities before deciding whether or not to tour Sri Lanka in July.
The tour was shifted forward from December 2019 to July 2019 since the tour was coinciding with the BPL. However, now the security situation of Sri Lanka is under scrutiny, which might force a change in the plans for BCB.
The Bangladesh team was expected to travel to the Island for three ODIs scheduled to be played on 25th, 27th and 29th July.
Read More : When Cricket was held captive by terror 
The Bangladesh team cut short their tour in New Zealand as a result of an attack on a mosque in March. Following those incidents, it is understood that the board is being cautious about its players.
"We are concerned about the scenario. We will take advice from our foreign ministry and the Bangladesh High Commission in Sri Lanka. We are also likely to hold talks with the SLC during the Asian Cricket Council meeting later this month." – Mr. Nizamuddin Chowdhury, chief executive of BCB said to ESPNCricinfo on the matter.
Since the bombings in multiple locations in Sri Lanka on the 21st of April, Pakistan's U19 tour to has been indefinitely postponed while even the ECB has raised alarms about future tours to Sri Lanka.
>>> Click here for more cricket news <<<