Ready, Set, Go! Tokyo 2020 just announced the order of events for each sport at the upcoming Olympic games. The games will see a record 33 sports and 339 events.
The Olympic Games Tokyo 2020 will officially run between the 24th of July and 9th of August, but the action kicks off two days before the Opening Ceremony with preliminary women's football matches and group games in one of the new sports that have been added to the program, softball.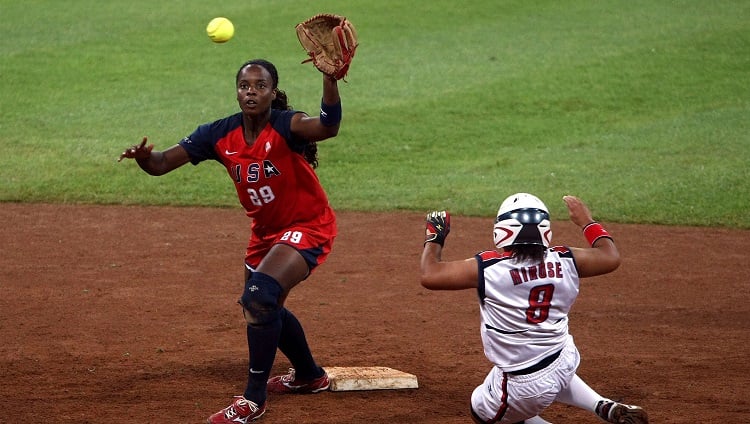 Warming up for gold medals
Rowing and archery will begin on the day of the Opening Ceremony (24th July), while gold medal activity will begin on Day 1 with the women's 10m air rifle. There will be 11 gold medals on offer in total on that day in archery, cycling, fencing, judo, taekwondo and weightlifting. 
The Urban touch
Several new sports will be featured early on in the schedule.  Basketball 3×3 gets started on the second day of the Games, as do the street skateboarding events, while BMX freestyle follows on the 1st and 2nd of August. Park skateboarding will start on the 5th and 6th of August and sport climbing will be held from the 4th to the 7th of August.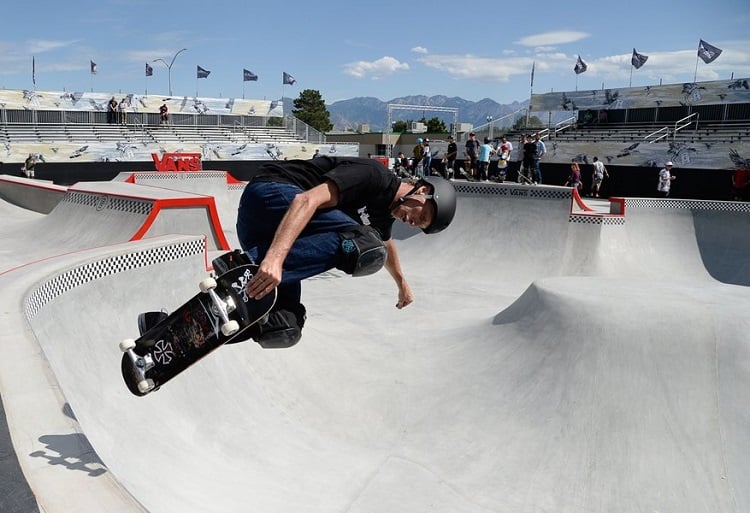 Super Saturday
You're going to want to make sure you've cleared your weekend because Olympic action is loaded on the 1st of August. "Super Saturday" is when 21 medals will be awarded. From judo to triathlon and shooting, don't miss out!
Golden Sunday
Super Saturday will be followed by Golden Sunday featuring 26 medal events, including the women's marathon, men's 100m athletics final, gymnastics for both men and women and the men's tennis singles final.
Track and Field!
Athletics will kick off on the 31st of July at the new Olympic Stadium and every session includes gold-medal action across multiple events.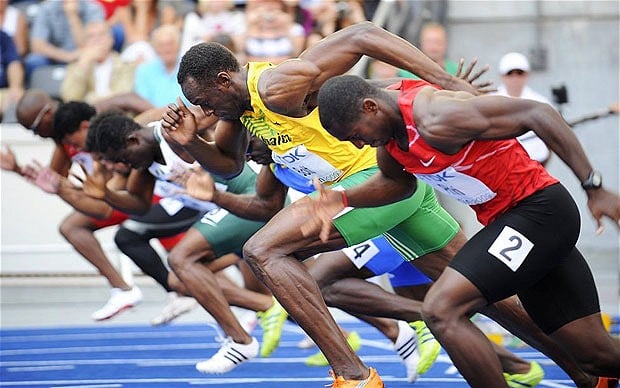 Other Key Dates
Karate, another sport making its Olympic Games debut in Tokyo, will take place from the 6th to the 8th of August.
Saturday the 8th of August will be the day a remarkable 30 events take place, the largest number ever on a single day during the Olympics.
Sports that will take place on the 8th of August are finals in rhythmic gymnastics, women's golf, men's basketball, men's football, baseball, men's volleyball, and the artistic swimming team competition.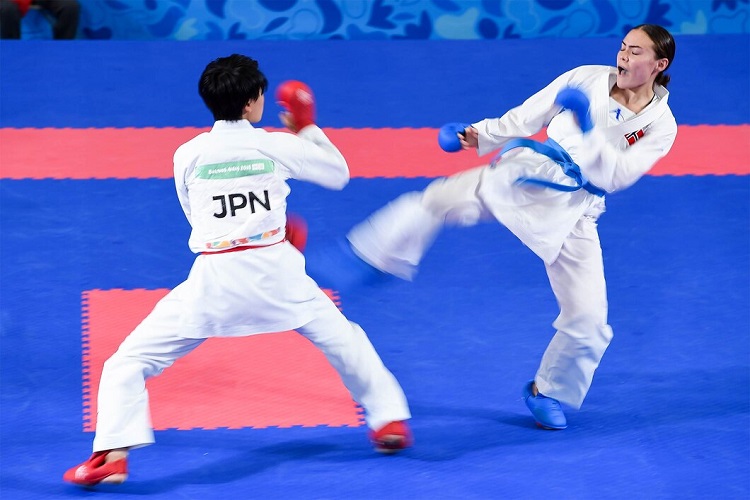 The final day
The historic Games will come to an end on Sunday the 9th of August. The men's marathon takes place in the morning and the final event of Tokyo 2020 before the Closing Ceremony will be the men's water polo final.
The Olympic Surfing Festival will be held from 26 July to 2 August. Starting from 26 July, the schedule will depend on the wave conditions.
The 2020 Olympic games schedule: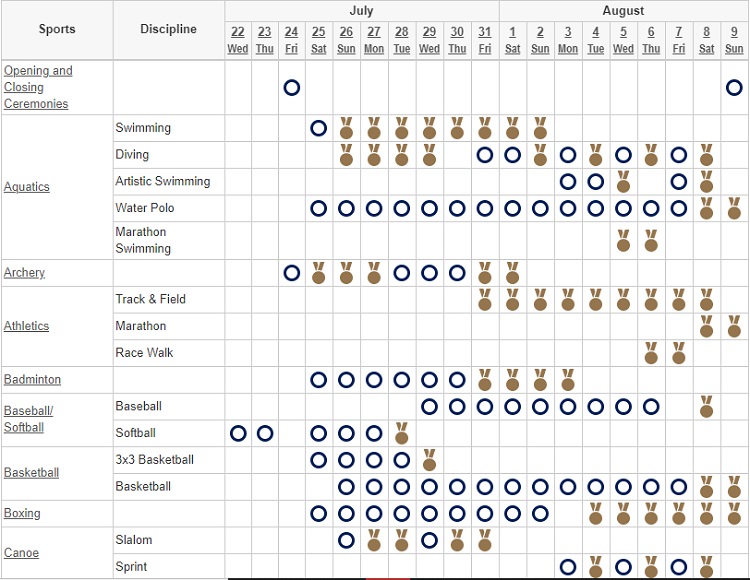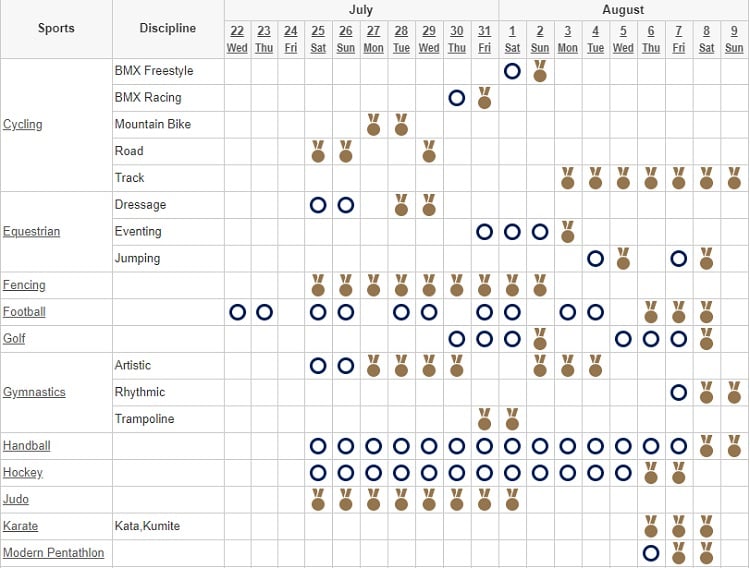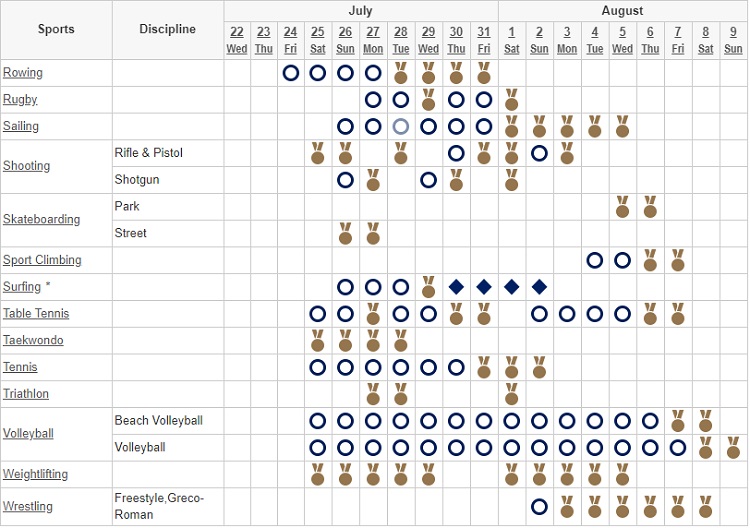 >>Click here for more athletics news<<