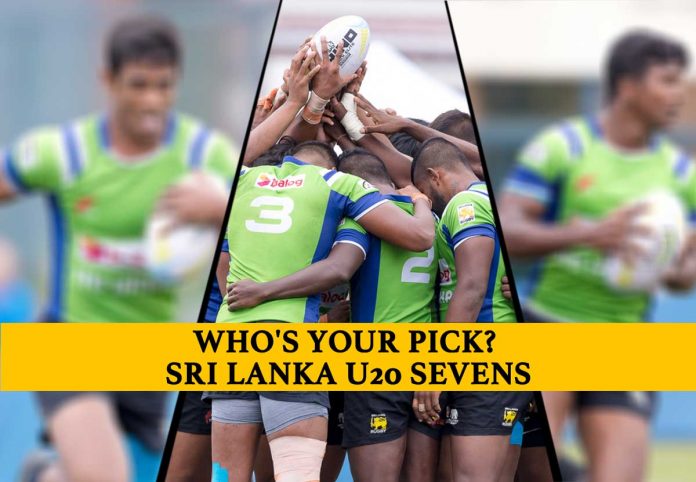 Similar to every year, this year as well the Asia Rugby U20 Sevens is scheduled to take place in the last week of August. This time however, the mega junior event is set to take place in a country that not many Junior Athletes fly to, especially for rugby. 
This year's edition of the tournament will be held in the Chao Anou Vong Stadium, Laos. The defending champions, Hong Kong, always had the home team advantage throughout the past years as the two-day competition fared out in the Kings Park Sports Ground, Hong Kong. However, this time around, the other teams will try to capitalize on the event being at a neutral venue and pose a bigger threat to the front runners. 
Looking back at how the Junior Tuskers have performed in this tournament for the past three years, a clear decline in many aspects could be seen – physicality, execution and rankings. In 2016, under Kevin Dixon, Sri Lanka went onto create history, after clinching the Asia U20 Sevens Championship title for the first time. The following year, led by Naveen Henakankanamage, the team ended as runners-up. And last year, with high hopes and a perfect team, the Henakankanamage-led team finished in 3rd place. 
However, this year will be a new challenge for the youngsters as Sri Lanka Rugby (SLR) is already in the process of forming a 12-man squad with the schools season coming to a close. 
Since last year's school leavers are also eligible to partake in the trials, the likes of former Royalist Janidu Dilshan, Josephians Gamunu Chethiya and Keshan Kavinda are a few that will most likely make the 12, considering their performance in the U20 Asia Sevens 2018 and their brilliance in the concluded club sevens and mercantile sevens. Royal's Skipper, Thulaib Hassen is the only player from the concluded schools league who toured last year, making his chances even higher to make it this year as well, given that he captained a team to a league title earlier this year. 
Apart from the four names mentioned above, a few other players like former Peterites Jason Karunarathna and Rukshan Madusanka along with the former Trinitian Vishwa Ranaraja are definite contenders, whilst the speedsters from the concluded league Raveen Fernando (SPC), Kavindana Perera (WC) and Geeshapa Kulathunga (TCK) also have an equal opportunity to impress the selectors. 
Another great addition to the team will be the brains of Manilka Rubeyru (IC) and Mursheed Zubair (WC) who are rugby-smart school players with almost 5 years of Division 1 rugby experience. 
The selectors have a wide range of options to choose from, but it all comes down to how these players perform in the trials and their fitness levels. 
Stay logged to ThePapare.com for the latest updates and more info.