When the great Arjuna Ranatunga first walked in to the Sinhalese Sports Club as a 15-year-old kid, he was shaken up by an elderly club stalwart, who told him, 'We don't want any 'sarong Johnnies' playing for SSC.'
Arjuna never forgot that day. Many years later when the club felicitated him for becoming the national captain, he made sure he came in sarong. Still, he attends all SSC events in sarong. Not bad for the sarong Johnny .
It is encounters such as the one when he was 15 that hardened him up. He frowned at the establishment and wasn't  afraid to break traditions.
It is his firm belief that outstations had more than that Colombo that made him to reach out to far off areas.  The talents that were unearthed were outstanding ones.
Sanath Jayasuriya, Pramodya Wickramasinghe and Upul Chandana hailed from down south and lived in  Arjuna's ancestral home in Borella during the early days of their careers. Pramodya and Upul were employed alongside Arjuna at Union Assurance and their loyalty to the captain was unwavering.
For a man who put Sri Lanka in the world map with the 1996 World Cup win, Arjuna never made a big impact in the Battle of the Maroons against rival Nalanda College.
He made his Test debut in 1982 and you would have imagined that any under-19 cricketer with international exposure would be the natural choice for the captaincy of a school. But at Ananda the seniority played a big part.
The 53rd Battle of the Maroons was played a month after Sri Lanka had played their first Test match. Ananda were captained by Deepal Dharmasekara while Nalanda were captained by Roshan Gunaratne. Ananda went onto win the contest.
Arjuna played the 54th Battle of the Maroons in 1983 as well. But even on this occasion he didn't have the seniority to lead the side as Ananda this time were captained by Sujeewa Kamasooriya while Kushan Weerasinghe led Nalanda .
In that encounter, Arjuna made 75, but the game was drawn.
Although Arjuna didn't captain Ananda, two of his brothers – Sanjeewa and Nishantha led the school. Nishantha captained Ananda in 1985 with his opposite number being Asanka Gurusinha. Sanjeewa captained the team in 1988.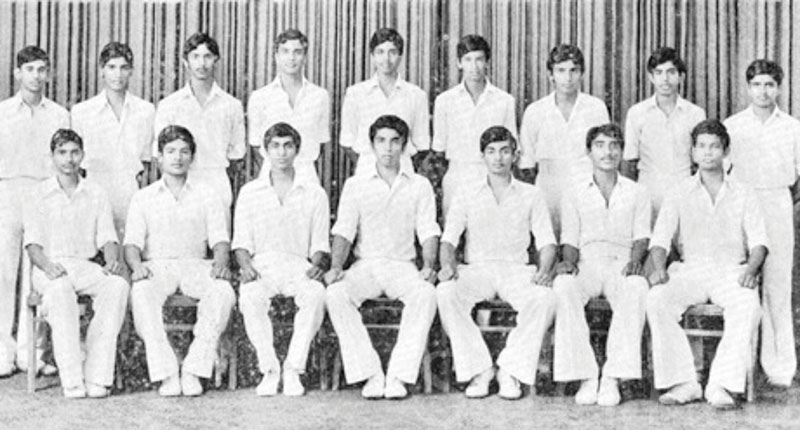 When Sir Garry Sobers was brought down to coach Sri Lanka soon after the country gained Test stats, during one of his training sessions he saw Arjuna bat. He then informed the authorities that the youngster was a carbon copy of himself when he was young. He aggressively pushed for Arjuna inclusion for the inaugural Test over Anura Ranasinghe. The rest as they say is history as Arjuna became the first Sri Lankan to score a half-century in Tests.
Arjuna needed to be fired up to be at his best. When the contest wasn't hard enough, he often didn't rise to the occasion. The 1992 World Cup in Australia and England was a prime example for that.
He had been axed from the team and was stripped of the captaincy after a damaging report by Stanley Jayasinha during Sri Lanka's tour of New Zealand in 1991.
Having missed out on the much cherished tour of England in the summer of 1991 due to the ban, Arjuna returned for the World Cup a determined man.
Sri Lanka's first game against Zimbabwe in New Plymouth was a rude wake-up call as the Zimbabweans, who hadn't been granted Test status yet, reached 312 for four. At 167 for four, half-way through the innings, there was little hope for Sri Lanka. Then Arjuna came up with a master class. He teamed up with the lower middle order to guide Sri Lanka to a three wicket win with four balls to spare.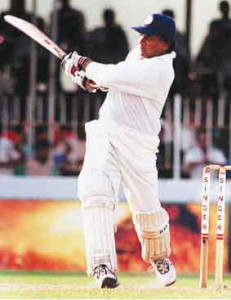 Arjuna's 88 came off just 61 deliveries with nine fours and a six.
Similarly in Wellington, he gave Sri Lanka another thrilling win over South Africa's formidable pace bowling attack.  This time he made an unbeaten 64 .Those were the only games that Sri Lanka won in that tournament. In the early days Sri Lanka won whenever Arjuna or Aravinda fired.
Arjuna soon realized this. When he was put back in charge as captain after that 1992 World Cup, something that he tried to work was having enough match winners in the side. That's why 1996 was a different story.