Lasith Malinga conceded just 5 runs in his defense of 13 in a one-over eliminator against New Zealand, during the 2012 T20 World Cup.
Sri Lanka versus New Zealand has always brought out some exciting cricket in World Cups. This matchup in 2012 wasn't any different. Batting first, New Zealand scored 174 runs in their allotted quota of overs.
All the Lankan bowlers went in excess of 6 an over, on what was a good track for batting. It didn't start off as one of Malinga's best days either, as the slinger went for 30 runs off his 4 overs picking up just 1 wicket.
Read – Why you can't write about Sanga
A couple of brilliant knocks at the top of the order from Tillakaratne Dilshan (76) and Mahela Jayawardena (44) and a late boundary by Lahiru Thirimanne saw Sri Lanka tying the game.
Tim Southee bowled the super over for New Zealand, where Thisara Perera, TM Dilshan and Mahela Jayawardene managed 13 runs.
It didn't matter if he had a good day or not, it was a no-brainer to throw Malinga the ball as Sri Lanka looked to defend.
Two thumping hitters of the cricket ball, Martin Guptill and Brendom McCullum, took the crease for New Zealand.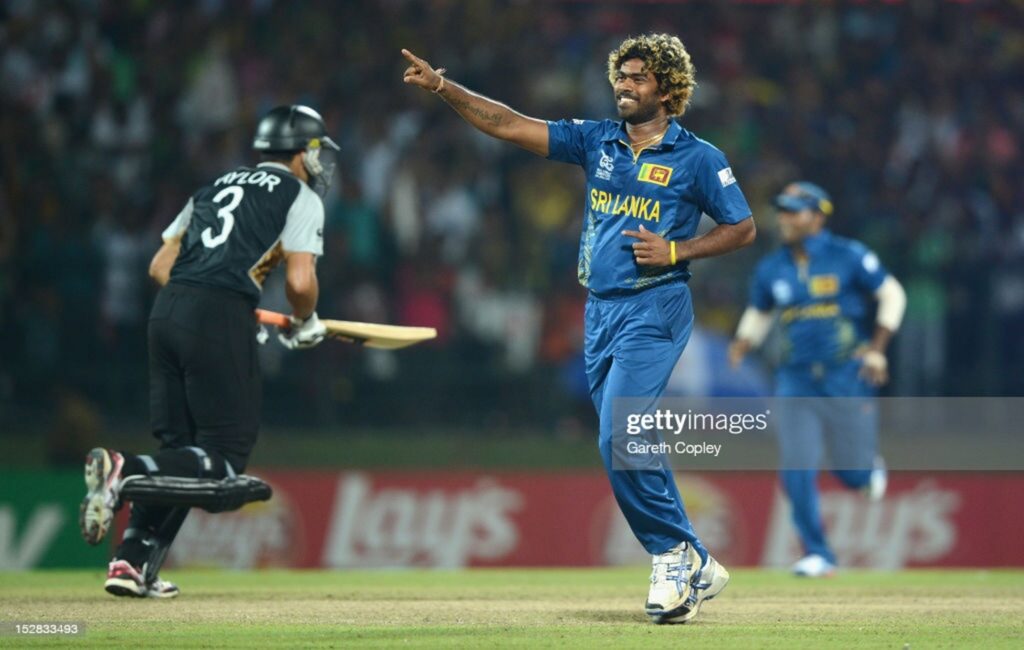 It didn't matter who took the field, Malinga was ready with his best. He brought out his most lethal weapon to defend this super over – The wide-yorker.
Four out of the first five deliveries were all wide-yorkers and it basically sealed the deal for the Lankans. Both McCullum and Guptill tried getting under them, but just couldn't connect well enough to find the ropes.
The first ball took a thick outside edge and flew over backward point for a couple of runs. Malinga fired the next one into the stumps and Guptill could only steal a single off the toe of his bat.
Read More – A dream death-over spell
The next was a perfect wide-yorker which slipped under McCullum's wild swing, but Kumar Sangakkara fumbled it and the Kiwis stole a couple of byes. Malinga went wide again in the next delivery and this time found the outside edge of McCullum but Sanga dropped a sitter as the batsmen crossed over for a single.
Guptill tried heaving the fifth delivery over long-off but didn't have enough connection as Dilshan completed an excellent catch close to the ropes.
Malinga kept the Kiwis to just 5 runs in the super-over as Sri Lanka emerged victorious.