Royal College denied S. Thomas' College of their maiden win at the Royal-Thomian Aquatic Championship, when they won their 4th title in the rivalry. The event took place yesterday, 13th July at the Air Force Swimming Complex.
Photos: Royal – Thomian Aquatic Championship 2019
Royal College, packing all three previous encounters went into the event with an aim to retain. S. Thomas' on the hand, were in desperate search of their maiden win in this Royal-Thomian knockout, in the water.
However, the Thomians were let down by majority of their age group swim teams, all except for the Under 13s. They managed to gain a slight edge over the Royalists in their age group team event, winning the only team title in the with a 4-point gap.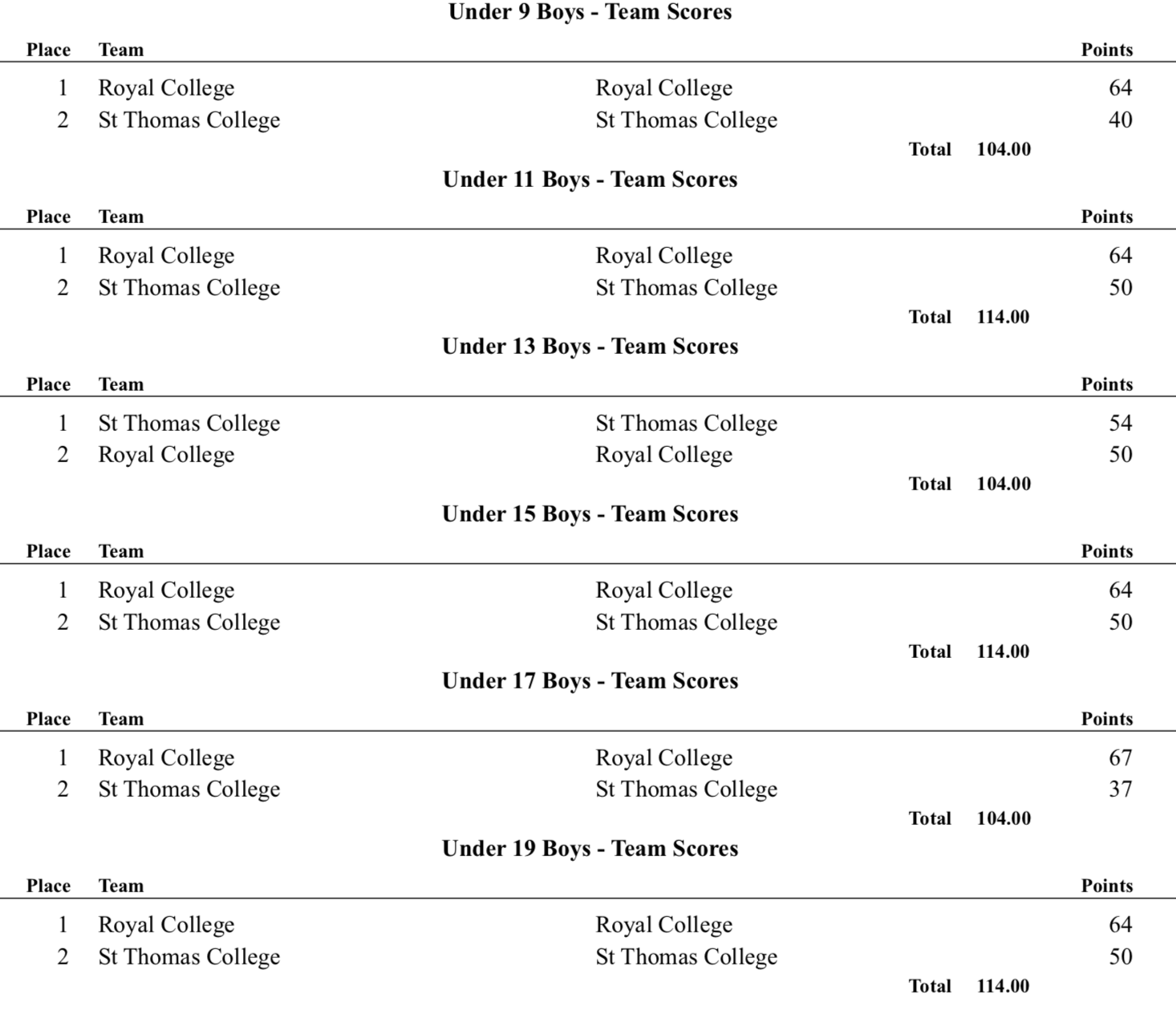 A rivalry that stretches for decades, across countless sports, is the tale of the Roy-Tho.
Royal College was on the up-n-up from the word go. From Under 9 through 19 (Except Under 13) Royal claimed dominant wins in the team events. Royal College seniors ended up claiming the Creon Corea Shield and the Commander A C Dassenaike Shield was won by the Junior Royalists.
>>Click here for All Results<<
Ultimately with 373 points at sundown, Royal College won their 4th Royal-Thomian Aquatic Championship. The Dr. Jey Gunasekaram Trophy which was awarded to the overall winners was retained by the Royalists for one more year.
>>Click here for more Aquatics<<