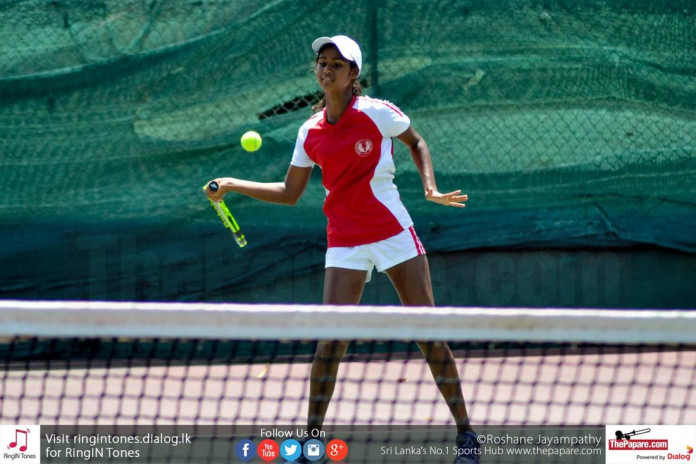 The Under 15 Schools' Tennis finals that was scheduled to be played at the Sri Lanka Tennis Association playing section today (10th)  was called off due to the rainy weather and will be played on Monday the 13th of June 2016.
The championship organized by the Sri Lanka Schools' Tennis Association got underway on Monday with the participation of 12 schools from around the country in the group stage. The semi-finals of the tournament were worked off yesterday in both girls' and boys' categories.
Winning the semi-final spots in the girls' category were St. Bridget's Convent, Visakha Vidyalaya, Ladies' College and Musaeus College. The first semi-final tie was between St. Bridget's Convent and Visakha Vidyalaya and defending champions Visakha qualified for the final tie with ease. Last year's runner-up side Ladies' College encountered Musaeus College in their semi-final tie and got through to the final after a close tussle.
The boys' category saw an exciting contest in place at the semi-finals as arch-rivals S. Thomas' College Mount Lavinia met Royal College. In an exciting encounter that took place, Royal College got themselves through to the finals. The other semi-final saw St. Peter's College taking on Ananda College and the Peterites will keep their title retention hopes alive and will face Royal College on Monday at the SLTA courts.
The Under 15 tournament will be followed by the under 17 fixture. The under 19 competition has been postponed to September citing school exams during the month of July.