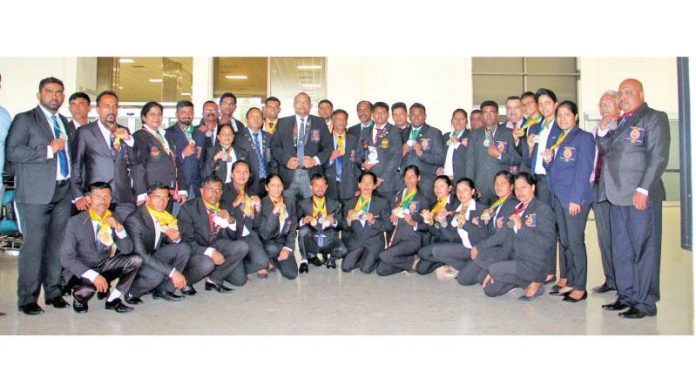 Athletes representing Sri Lanka Mercantile Association, collected a medal haul of 105 medals consisting of 45 Gold, 32 Silver and 28 Bronze medals at the 39th National Masters Athletic Championship 2019 in India.
The International Schools Athletic Championship (ISAC)…
The Championship which saw the participation of over 3000 Indian athletes from all states of India was held at the Nashik Grounds in Maharashta state. Mercantile Associations of the two countries enjoy a long-standing friendship, with the two associations routinely sending teams to compete at each other's events.
It was a terrific show by the 35-member Sri Lankan team which was led by Waruna Udawatte and consisted of 14 female and 11 male athletes. Basil Silva rendered his services as the manager of the team while Dhanushka Jayawardane acted as his able deputy during the tour. The team returned to Sri Lanka yesterday (6th February) and were welcomed by the officials of the Mercantile Athletic Association including Mr. Prasanna Indiaka- President and Sydney Ratnayake.