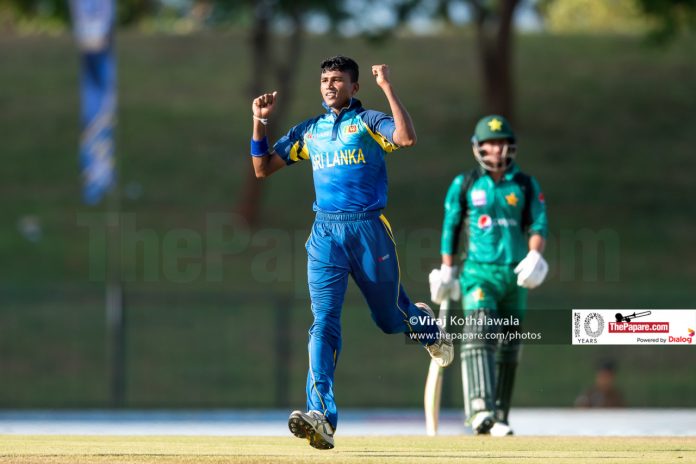 "It's a small town, nothing special about it."
This is what Dilshan Madusanka had to say about the town he comes from. Hungama. A coastal town located about 26 kilometers west of Hambantota. 
Dilshan scooted in as we sat down for a chat, lean and relatively tall, he has a visible sense of awareness of his surroundings. He seems like he has the urge to voice his thoughts but is also holding himself back a little. With great care about what escaped his lips, he began to tell us his story. 
"My first encounters with cricket was when I saw a set of seniors playing cricket in the school grounds. Our school organized a big match about 4 or 5 years ago and it's after watching that game that I wanted to play cricket"
Dilshan's father is a fisherman and his mother a stay-at-home mum. He has two brothers, he is the middle child.
"My father didn't like me playing cricket. He used to blame cricket for my bad academic results. He didn't like the sport and didn't even watch a game on the television. I used to sneak out for matches with the help of my mother. But now he watches a lot of cricket on television and comes to the ground to see me play if the games are at Sooriyawewa."
Dilshan got into the game through his school, Hungama Vijayaba National School, a rural school of about 3000 kids. Cricket was an ill affordable luxury for the kids at his school and so they only contested in the junior level tournaments. They did not have a first XI team and couldn't afford the two-day game either. 
"Even to travel for matches, the kids had to pool in money. We didn't get new balls for practices, we used the used match-balls. The entire school had about 3 pairs of pads and 3 or 4 bats, that's what everyone used." 
Dilshan dropped out of the sport early as he stopped playing for his school following the under-15 season after captaining his team. 
Video – 2019 යොවුන් ආසියානු කුසලාන ක්‍රිකට් තරගාවලියට ශ්‍රී ලංකා කණ්ඩායම සූදානම්
But he did find an alternative to satisfy his thirst for cricket. A less expensive means – he started playing soft-ball cricket. The pace Dilshan generated attracted the attention of the mainstream soft-ball cricket teams of his area very soon. 
While playing for the school Dilshan also represented the district team. And even after he quit schools cricket he was in constant contact with the district coach, Mr. Manjula Karunaratne. He attended coaching camps organized by Mr Karunaratne on and off but apart from that, all his cricket was with the soft-ball.
"Until the day I came to Colombo for Sri Lanka under-19 practices, all I did was play soft-ball cricket. We went for all the tournaments around. We were never at home during weekends. At times we played tournaments through the night and returned home only in the evening of the following day."
This is when he was picked by Mr. Karunaratne in the district team for an inter-district tournament which was also a selection for the provincial team. Dilshan picked up 8 wickets in 2 games including a five-wicket haul but was not named in the provincial team initially. 
"I have never been so disheartened by cricket like I was on that day" 
But he was named in the squad later on, thanks to Mr. Karunaratne. That was Dilshan's first major tournament at the under-19 level. He played two games and picked up 3 wickets.
After about a year's time since that provincial tournament, Dilshan was asked by Mr Karunaratne to come to the Mahinda Rajapaksa International Cricket Stadium in Sooriyawewa as a net bowler for the India and Sri Lanka Under 19 teams prior to a youth international fixture. 
Video – U19 Asia Cup 2019 launched in Colombo
At the time, Dilshan didn't own any cricket equipment. Not even a pair of boots. Those were all too expensive for the son of a fisherman and one of the main reasons he dropped out of the sport. But, luckily he had earned a few admirers through his soft-ball cricket circuit, who thought he was too good to limit to just soft-ball cricket and constantly offered him support in whatever way they could. It's through one such friend that Dilshan managed to borrow a pair of boots to attend the practice session he was asked to.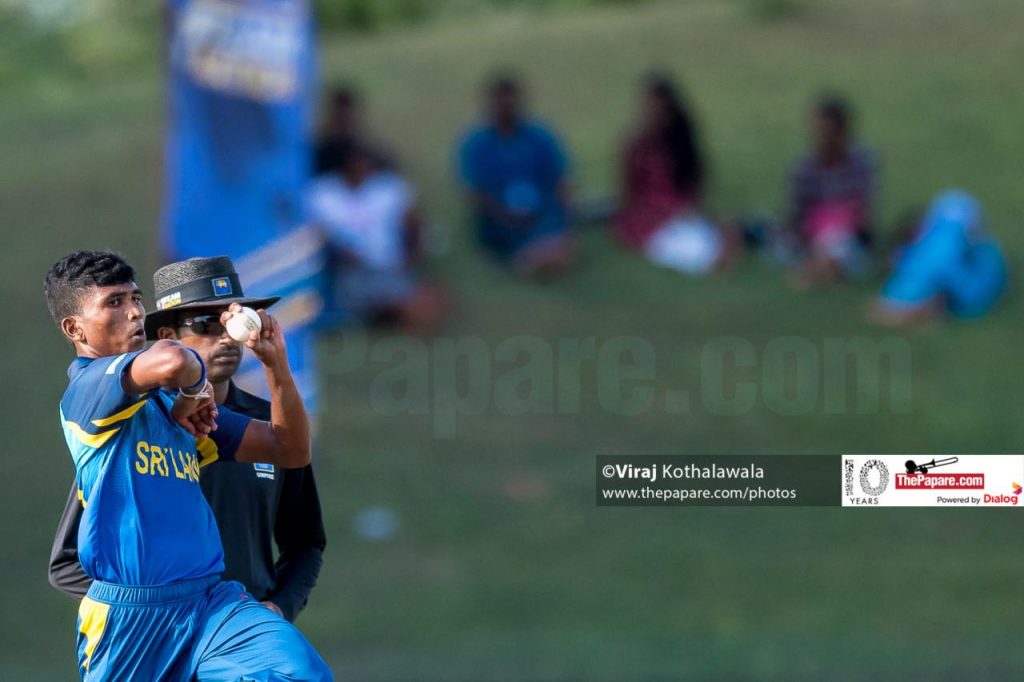 The left-arm seamer started bowling at the Indians who had the morning session at Sooriyawewa. The Sri Lanka under-19 team had their practices in the afternoon. Dilshan could not keep bowling as the pair of shoes he borrowed were too small for him and had started hurting him. The pain was so bad that he went up to the coach and lied that he had tuition classes and wanted to leave. But when Mr. Karunaratne asked him to stay and bowl to the Sri Lankans, Dilshan obeyed.
A few days later, he got a call from an unknown number and when answered the voice on the other end said, "Hello, this is Chaminda Vaas…" The rest is like a dream to Dilshan.
He was soon asked to join the under-19 team for practices in Colombo. 
This left-arm speedster kept impressing everyone at the Sri Lanka under-19 camp and soon earned his spot in the playing eleven, still with a pair of borrowed boots and very little knowledge of the game. 
"I just knew how to hold the seam straight and bowl. I didn't know how to swing the ball or anything. I just bowled the way I bowl while playing soft-ball cricket." 
Chaminda Vaas has been a pillar of support to the youngster. "If not for Vaas sir, I wouldn't have been here. He has helped me a lot." 
Since the time he joined the youth camp he has matured into a threatening fast bowler in a short period of time.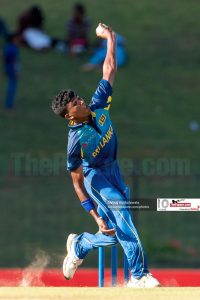 He is now a mainstay in the Sri Lanka U19 team and was a part of the Sri Lankan emerging squad which toured South Africa. He didn't even own a bat for himself when this conversation happened. 
"I am happy that I have managed to be a part of the emerging squad at such a young age. It's a great addition to my career. As a kid I was hoping to join the army once I grew up to play cricket but now that all these things have happened, I just hope to give my maximum in the 2020 under-19 World Cup and then focus on making my mark in domestic cricket and someday, play for Sri Lanka!"
He starts his run-up slowly, a small skip mid-way, and then an acceleration as he approaches the crease. A steady jump, followed by a loud 'thwack' hard into the surface, before the ball flies out of his hand. If you watch this sequence happen, you will not just see a lean left-arm speedster generate serious pace with steep bounce, you also will see a boy who bowls his heart out with grit and determination sewn into every delivery he bowls.