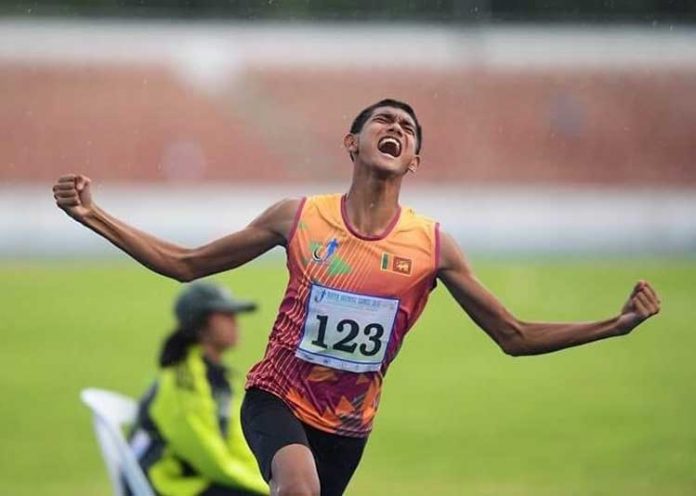 First Sri Lankan athlete to compete at the Youth Olympic Games 2018 (YOG 2018) Seniru Amarasinghe finished in 4th place in the men's High Jump with a jump of 2.05m.
Held in Buenos Aires, Argentina, the 3rd edition of the youth summer games is competed by the top ranked junior athletes of the world. Sri Lanka sent a team of 13 athletes which consists of a team of 4 track and field athletes.
Four junior track and field athletes will be some..
High jumper Seniru Amarasinghe who entered the competition ranked 4th in the junior rankings for his personal best Jump of 2.14m did not manage to get into his usual stride as he only managed to clear a best of 2.05m.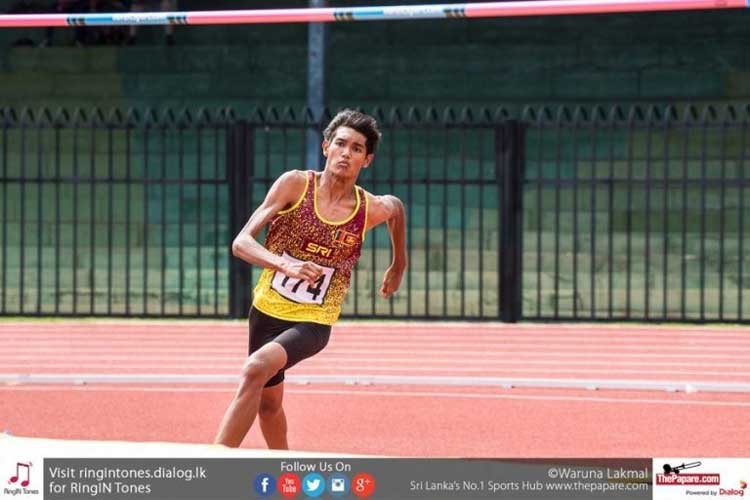 Long Chen of China who was the top seed prior to the competition ended up at the top of the contest clearing a height of 2.13m. Arttu Mattila of Finland was placed second with a beat of 2.09m while Oleg Doroshchuk of Uzbekistan who also cleared the same distance was placed third.
The cold temperature in which the competition was held might have affected the performance of the athletes. However, the Sri Lankan athletes will have a second opportunity as this year's competition is held in two stages with their performances in both stages taken into consideration for the final standings. The second stage of the Men's High Jump competition will be held on the 15th of October at 0035hrs local time.
PB for Dilan in the 400m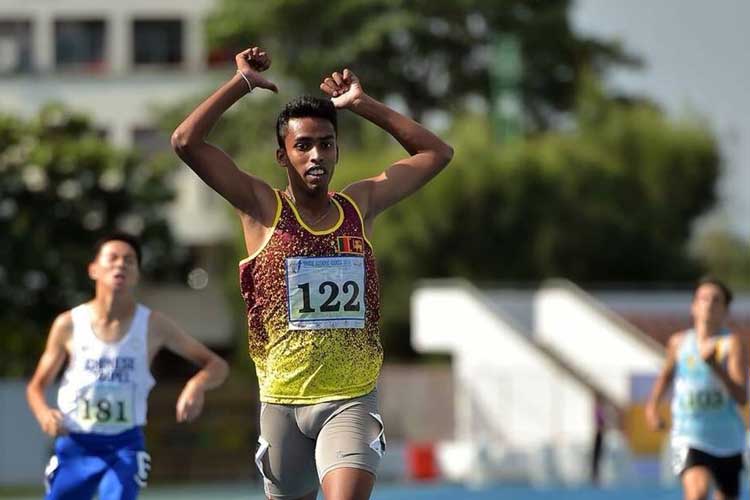 Quarter miler Dilan Bogoda competed in the 4th Heat of the Men's 400m stage 01 and was placed third with a personal best time of 48.52secs. Nicholas Ramey was placed first in the heat clocking 47.60secs while Ilyas Canakci of Turkey was placed third clocking 47.96secs.
Steeple Chaser Parami Wasanthi Maristella who is the prime medal hope at the Games will compete Women's 2000m Steeple Chase events at 2355hrs Sri Lankan time today (12th) which will be the first stage of her competition.The second stage of the completion will involve her taking part in a 4km cross country event which will be held on 15th of October.
Visit www.thepapare.com/athletics to be updated on the progress of our young track and field athletes at the Youth Olympic Games 2018