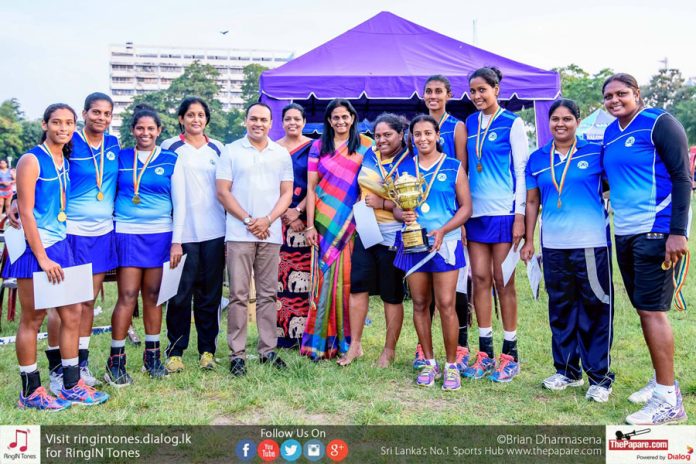 Hatton National Bank (HNB) defeated Seylan Bank to win the 2017 Mercantile Netball 'A' Division League Championship at the Torrington Grounds.
Seylan Bank produced a brilliant second half performance to outclass Hatton National Bank…
In the 'A' Division, HNB took on the reigning champions Seylan Bank in the league decider and defeated them 51-46. Last year, Seylan Bank defeated HNB 60-56 in a thrilling encounter after being 55-54 at one point.
Photo Album: Mercantile Netball League 2017
In the Open Mixed Division decider HNB defeated Seylan Bank 20-7 while in the 'B' Division Commercial Bank beat Nations Trust bank (NTB) 28-14. 'C' & 'D' Divisions were won by MAS Shadeline and Omega Line A respectively. They defeated HSBC 23-12 & WNS Global 24-13.
'A' Division 3rd place went to Citizen Development Business PLC and 'B' Division 3rd place went to Sampath Bank. NTB and Brandix won 3rd places in Open Mixed and 'D' Divisions respectively.
Awards

Netball Queen – Gayani Dissanayake (HNB)
Best Shooter – Tharjini Sivalingam (Seylan)
Best Defender – Mandira Charuni (Seylan)
Best Center Court Player – Gayanjali Amarawansa (HNB)
Best Male Player – Krishan Vishwajith (HNB)
Best Up-Coming Player – Manduli Pathirage (Commercial Bank)
Best Up-Coming Shooter – Nisansala Dilhani (Omega Line A)
Best Up-Coming Defender – Roshini Navodya (Omega Line A)
Best Up-Coming Center Court Player – Chamodi Amarasinghe (Commercial Leasing)
Best Attire – Seylan Bank
Best Team Spirit – MAS Synergy