Pakistan is about to end their 10-year long Test hiatus at home as Sri Lanka have arrived there for a historic 2-match Test series starting on the 11th of December in Rawalpindi. 
Sri Lanka, the very team that was attacked 10 years ago, leading to the temporary end of international Cricket in Pakistan, sending a full-strength Test team to the war-hit nation is without a doubt the most fascinating thing about this series. 
Lahore, 8 December 2019: In a show of gratitude…………
Apart from the heart-warming gesture by Sri Lanka, this series promises so many other things to keep an eye on. This being the first home Test series for the entire Pakistan squad makes it even more exciting. 
Out of so many reasons to watch this series, we've identified 5 main things which might be spoken of very often during the course of the series.  
The wrist-spin threat of Yasir Shah
In an era where wrist-spinners have dominated the shorter formats, the longest format of the game is still to experience such a dominance by quality wrist-spinners. Sri Lanka's inability to handle quality wrist-spin can also be considered as a reason for their current lean patch in limited overs cricket.
Pakistan vs Sri Lanka Test Series 2019 – Let's Talk Numbers
Looking at the last 15 Test series they've played since October 2016, they had to face just a handful of good wrist spinners. Even before October 2016 good wrist-spin is something they rarely came across in Test cricket.
Wickets taken by wrist-spinners against Sri Lanka in Tests since October 2016
Graeme Cremer (Zimbabwe) – 20 wickets (3 Mat | 35.55 Avg)

Yasir Shah (Pakistan) – 16 wickets (2 Mat | 25.12 Avg)

Adil Rashid (England) – 12 wickets (3 Mat | 28.16 Avg)

Kuldeep Yadav (India) – 5 wickets (1 Mat | 19.20 Avg)

Tabraiz Shamsi (South Africa) – 4 wickets (1 Mat | 32 Avg)

Devendra Bishoo (West Indies) – 4 wickets (3 Mat | 37.75 Avg)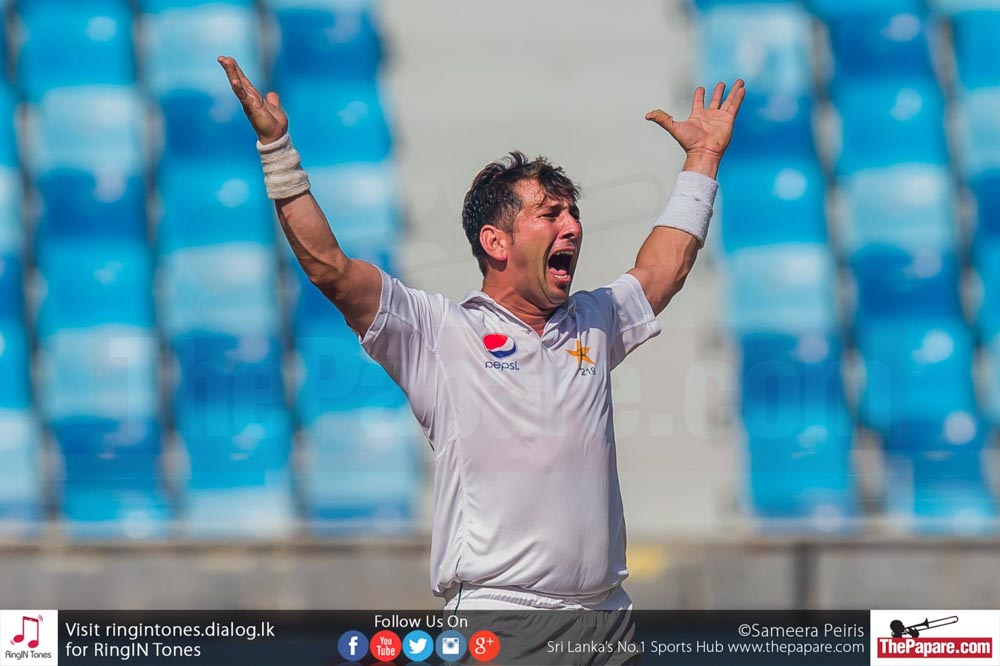 The above stat clearly shows that whenever the opposition possesses a good wrist spinner in favourable conditions, Sri Lanka tend to give them a good amount of wickets. The current scenario is tailor-made for Shah as he'll be bowling to a set of batsmen who haven't even seen how 5-day cricket is being played in Pakistan while he'll be on his home soil, on which he played all his first-class cricket. 
So handling Shah is going to be a big challenge for the Sri Lankans, and one they will need to overcome if they are to conquer Pakistan in Tests.
The in-form Pakistani middle order – Azam, Shafiq & Rizwan
In Pakistan's most recent Test series in Australia, despite their humiliating 2-0 defeat, there was always one or two of their middle order batsmen who resisted the Aussie charge, scoring the bulk of the runs amidst the regular fall of wickets from the other end. 
Australia vs Pakistan, 2019 – 1st Test (Brisbane)
1st innings: Asad Shafiq – 76 out of 240 (32%)
2nd innings: Babar Azam (104) & Mohammad Rizwan (95) 199 out of 335 (59%)
Australia vs Pakistan, 2019 – 2nd Test (Adelaide)
1st innings: Babar Azam – 97 out of 302 (32%)
2nd innings: Asad Shafiq (57) & Mohammad Rizwan (45) 102 out of 239 (43%)
After excelling in difficult conditions, against a quality attack under immense pressure – Babar Azam, Asad Shafiq and Mohammad Rizwan will definitely be waiting to bat on their home soil against a comparatively less threatening bowling attack.
With these three sure of making the final playing XI, Sri Lanka might already have plans to keep them quiet. In case their plans don't work, these 3 men are going to be a severe head-ache for Karunaratne and his men.
Embuldeniya to fill Herath's shoes?
When Sri Lanka last met Pakistan in a Test series in 2017, Rangana Herath broke Kapil Dev's record for the most Test wickets against Pakistan going past his 99 and finishing the series with 106 wickets. In fact the only Test series win for Pakistan against Sri Lanka since the beginning of 2012 came in 2015 in a series where Herath flopped terribly, something very rare in his career.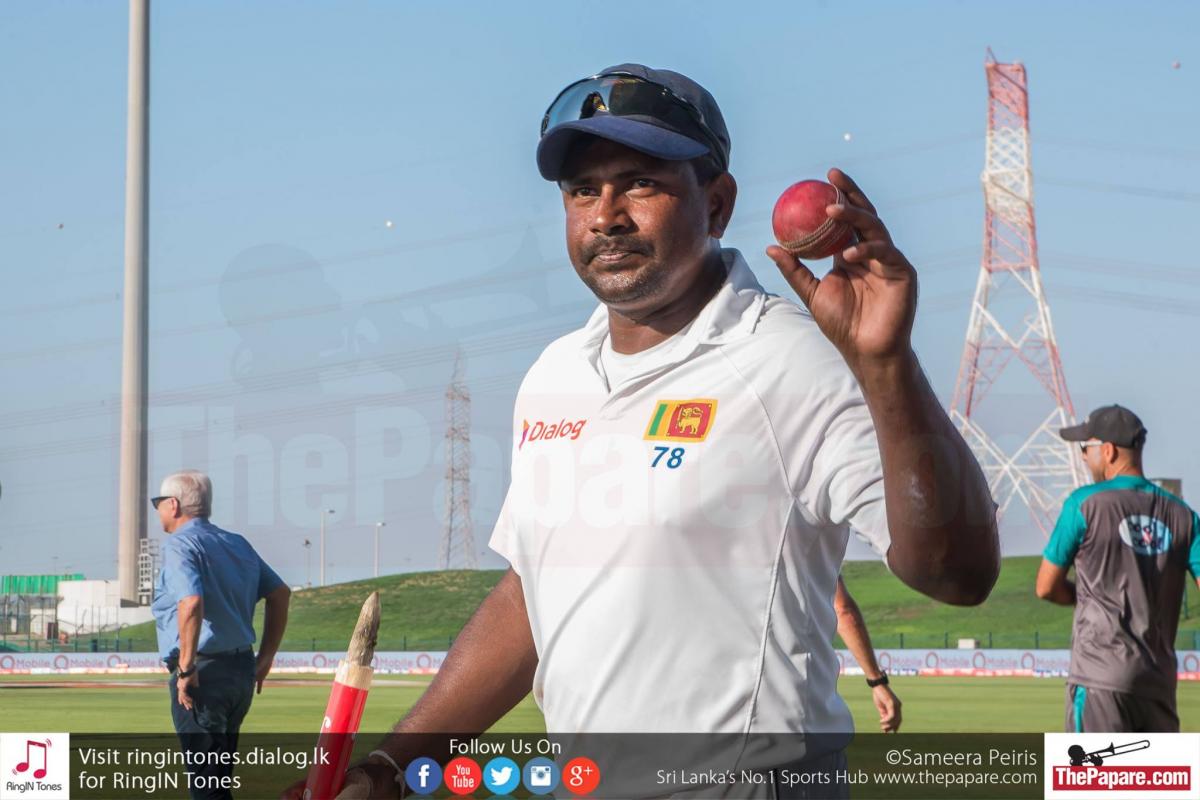 The Herath-effect in the 5 most recent Sri Lanka-Pakistan Test series
2012 in Sri Lanka – (SL won the 3-match series 1-0)
15 wickets for Herath in 3 matches.

Highest wicket-taker of the series.
2013/14 in UAE – (3-match series drawn 1-1)
14 wickets for Herath in 3 matches.

Joint highest-wicket taker of the series with Junaid Khan.
2014 in Sri Lanka – (SL won the 2-match seires 2-0)
23 wickets for Herath in 2 matches.

Highest wicket-taker of the series. (Second-highest Junaid Khan took only 9 wickets)
2015 in Sri Lanka – (Pakistan won the 3-match series 2-1)
2 wickets in 2 matches for Herath.
2017 in UAE – (SL won the 2-match series 2-0)
16 wickets in 2 matches for Herath.

Joint highest-wicket taker of the series with Yasir Shah.
This being the first Sri Lanka-Pakistan Test series since Herath's retirement, it'll be very interesting to see the young Sri Lankan bowling attack without Herath. With the experienced Suranga Lakmal's last minute ruling out due to dengue, Sri Lanka are now left with only Dilruwan Perera to bank on as an experienced Test bowler.
Apart from Perera, Sri Lanka's latest spin sensation Lasith Embuldeniya will be someone on whom the Pakistani's should keep an eye on as he comes in to this battle as Herath's replacement.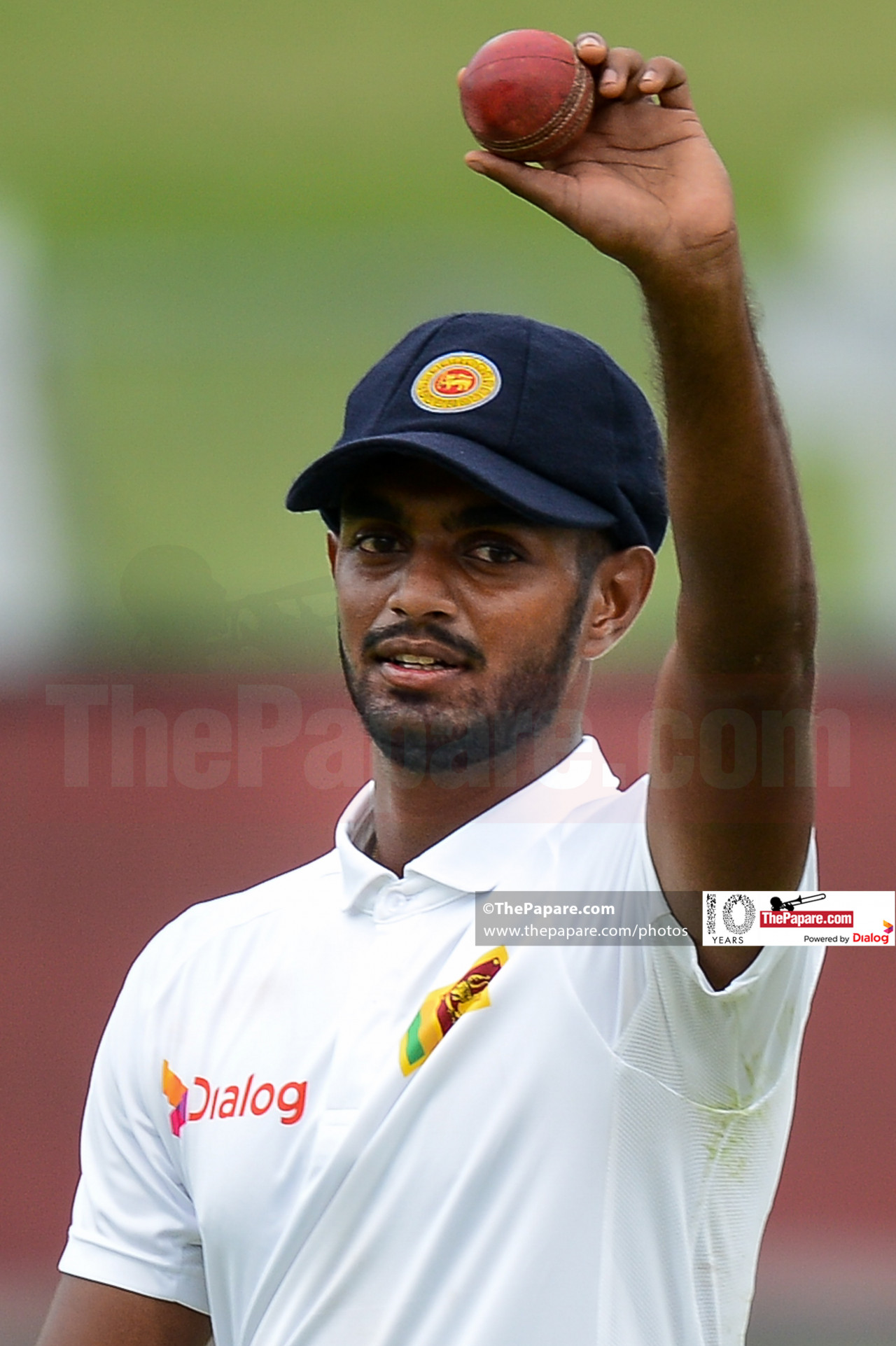 Idolizing the great Herath, Embuldeniya does possess everything that is needed to replicate Herath's feats. Apart from the experience of Herath, Embuldeniya is as gritty as Herath and is capable of bowling marathon spells. So Pakistan's vulnerability to good left-arm spin through the years might be spoken of again if Embuldeniya lives up to the expectations.  
Former Captain to join the party?
With the experienced players in skipper Dimuth Karunaratne and Angelo Mathews showing some consistency in fixed batting positions, Sri Lanka might find a permanent number 5 by the end of this series, 'if' former Captain Dinesh Chandimal gets to play and scores big.
Karunaratne at the top and Mathews at number 4 are probably the 2 most certain spots in the Sri Lankan batting line-up. Kusal Mendis' position at number 3 and Niroshan Dickwella's at number 7 as the wicket-keeper could still be under threat with the coaching staff overhaul and depend largely on what their vision is going to be.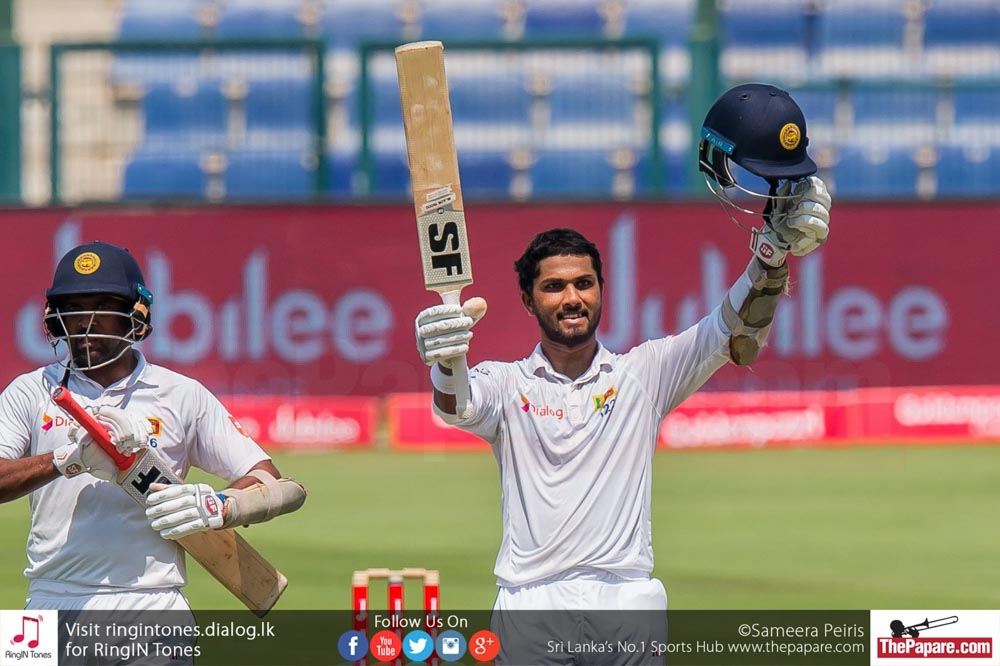 Apart from the Durban heroics, Kusal Perera has also failed to deliver in the middle order which opens the door for Chandimal to slot in to his most successful batting position in Tests, number 5. So if the selectors decide to play Chandimal at number 5 the top 7 will have to be picked from the following,
Dimuth Karunaratne
2/3. Oshada Fernando, Lahiru Thirimanne and Kusal Mendis
Angelo Mathews

Dinesh Chandimal
6/7. Dhananjaya de Silva, Kusal Perera (WK), Niroshan Dickwella (WK)
Dinesh Chandimal's batting averages by position
Number 3 – 19.62 in 8 innings 

Number 4 – 38.14 in 22 innings

Number 5 – 59.10 in 22 innings

Number 6 – 42.08 in 26 innings

Number 7 – 39.40 in 16 innings
With Chandimal's inclusion being very much possible, and that too as a number 5 batsman, it'll be really exciting to see how he'll perform in this series. In fact his success and failure in this series might decide his future as an international cricketer for Sri Lanka.
Lahiru Kumara vs Naseem Shah
The tussle for the fastest bowler of the series is going to be very interesting as two young quicks from either side are to fire at the batsmen with their fiery right-arm fast tracer-bullets. 16-year old Naseem Shah, who will also be part of the 2020 ICC U19 Cricket World Cup in South Africa, impressed the cricketing world with his express pace causing the Aussie batsmen to struggle on quite a few occasions during the most recently concluded series.
On the other hand, Kumara comes to this series as Sri Lanka's most promising young fast-bowler with the ability to bowl over 140 kmph regularly. So he'll definitely be a tough competitor for Shah in terms of bowling fast.
Apart from these 5 reason we've identified, this series promises so much. With Pakistan renowned to be unpredictable and Sri Lanka having caused some huge upsets in the recent past, this series may also put all the pre-series previews to the bin and produce something completely unexpected.