Having already made the record books in his first ever World Championship race, Kyle Abeysinghe set his second national record in the 200m Men's Freestyle at the FINA World Championships while Kimiko Raheem bettered her personal best timing in the 100m Women's Freestyle held at the Windsor International Aquatic and Training Centre in Canada.
Earlier in the championship, the 16-year-old prodigy Kyle entered the record books when he finished the 200m Individual Medley event in record timing.
The FINA Short Course Swimming Championships that kicked off in Windsor, Canada is one of the most sought after world swimming events and is categorised in the short course category since events are held in a 25m length pool.
Sri Lankan swimmer Kyle Abeysinghe set a new national record in his 200m Individual Medley event at the FINA World Swimming Championships.
In his second event in the championship, Kyle Abeysinghe finished the 200m freestyle with a timing of 1:50.15 minutes. Swimming in the 9th lane of the heat, Abeysinghe finished 58th out of the 106 participants in the overall event.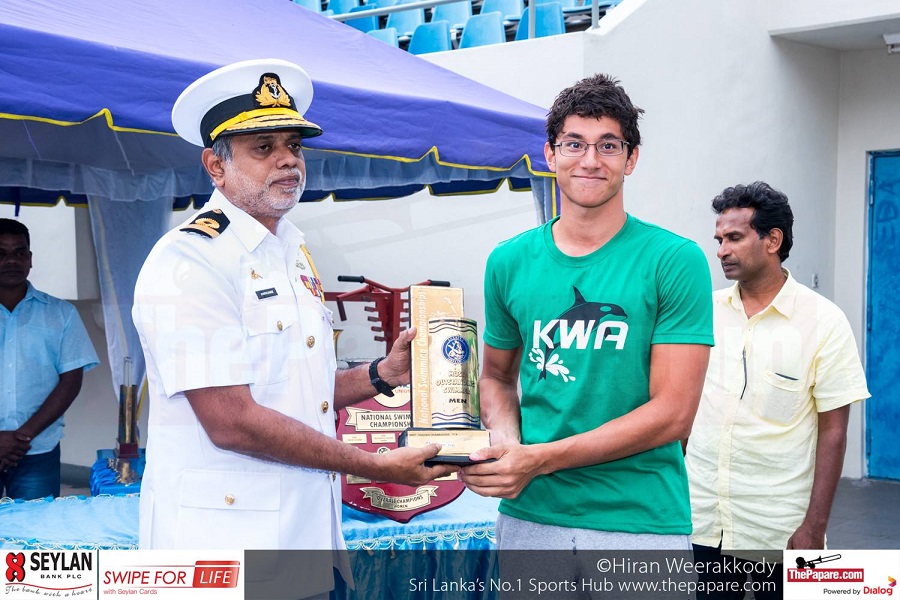 His timing of 1:50.15 is a new national record coming a nearly second faster than the previous record of  1:51.36 that was set by his elder sibling Matthew Abeysinghe in 2014.
Kimiko Raheem who swam the 200m Freestyle finished the race with a timing of 2:05.97 minutes getting the 51st position overall in the heats. She still trails her elder sibling Machiko Raheem's 200m Freestyle record that she set at the 2014 World Championships. Machiko's record for the 200m Freestyle Short Course was 2:02.88.  
Her timing however in the event was impressive, competing alongside overseas swimmers and will look forward to her upcoming events in the competition.
Watch Kyle Abeysinghe's 100m national record