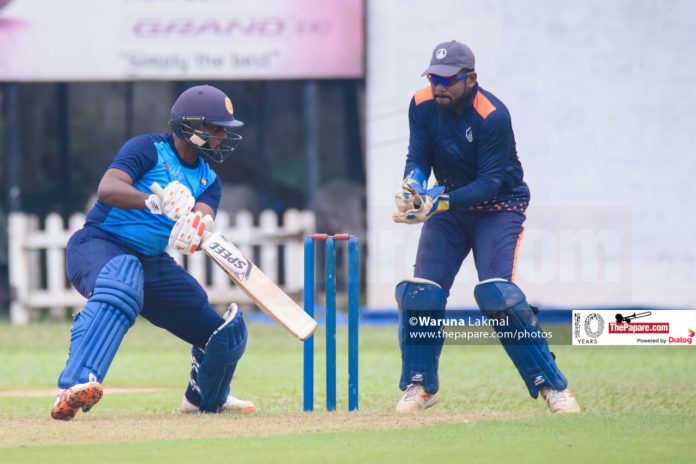 27th Singer –MCA Premier League 2020 –T20 edition, which was put on hold due to incessant weather, is back on
The MCA Tournament committee has decided to ………..
The tournament stopped on its tracks on 04th December 2019 after completing 06 matches, out of which 02 were washed out without a ball being bowled.  LB Finance was involved in both games, one  against John Keells and the other against Hayleys.
Groupings
Group A – LB Finance, MAS Unichela, Hayleys, John Keels Holdings
Group B – Dimo, Sampath Bank, SLC Emerging
03 matches remain in the League stage, 02 from Group "A" – John Keells Vs. Hayleys & LB Finance Vs. MAS Unichela, and 01 from Group "B" – Dimo Vs. SLC Emerging Team.
Group "A" which has 04 teams is still wide open with Hayleys topping the group with 06 points, followed by LB Finance (04 points), MAS Unichela & John Keells (02 points)
The second set of matches of the MCA Premier………….
Group "B" consists of 03 teams where semi-finalists have been found – Dimo and SLC Emerging Team, both sharing 04 points each; the 3 rd team, Sampath Bank, who lost both their league matches is out of contention.
New Schedule:
 
Dates
Venue
Matches
Group Stage
22nd January
MCA
J. Keells Vs. Hayleys (morning)
23rd January
MCA
LBF Vs. MAS Unichela (morning)
MCA
SLC Emerging Team Vs. Dimo (afternoon)
Semi Finals
24th January
P Sara
B1vA2
25th January
MCA
A1vB2
Final
26th January
MCA
>> Click here for more Cricket News <<