As the Royal College swimming pool readies to host a first ever traditional water-polo battle between Royal and Nalanda, both institutions look confident ahead of the encounter that is set to commence tomorrow the 27th of May 2017 at 4.00 p.m.

Marking a new beginning in the sport of Water Polo, the two institutions of Royal College and Nalanda College are all set for the 1st ever traditional encounter…
Water polo has been a sporting discipline at Royal College for many years. 26 years ago, the two schools Royal & S. Thomas' met for an annual water polo encounter which is still played uninterruptedly consisting of two legs for the Dr. R. L. Hayman Trophy.
Ending last year's season in a satisfactory with a second place finish coming up strong against an experienced Navy side in finals, the Royalists have been able to retain the services of their key players including prop forward Basith Yakoob.
Experienced campaigner, Basith Yakoob takes control of the Royal College side for this season and has immense responsibility in carrying his team forward to victory and get their hands on the Hayman trophy that they have not won in the past four years.
Read More: Navy men & women take Ellawala Water Polo titles
They will be having the expertise of their goalkeeper Kalindu Hettiarachchi and Sawinda Dissanayake who both played for Sri Lanka alongside Yakoob in the concluded South Asia Aquatic Championship last year.
Also Read: Ashane Francis and Shaleena Peiris to lead Junior Water polo teams
The forte for Royal in water polo has primarily been their swimming and they will look to continue that trend in the coming season that starts with the Nalanda encounter.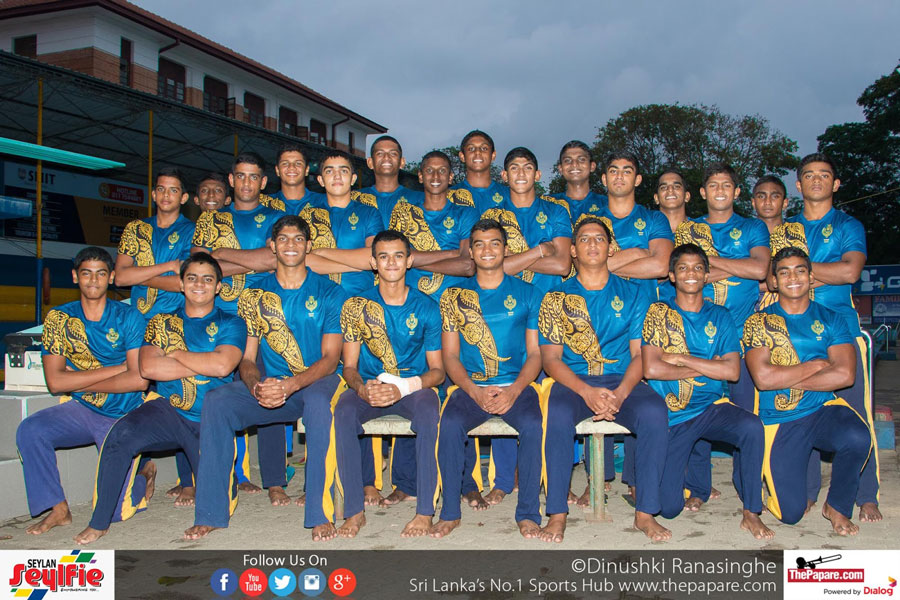 Nalanda College looked pretty good last season but Ananda-Nalanda water polo encounter did not happen due to numerous reasons. However, the Nalanda outfit this year looks to be in better shape with the inclusion of both experience and new talent.
Young Pasindu Gunaratne will lead the side for the upcoming fixture while Vineth Gunathilake will take up duties as deputy skipper. Nalanda does not have the services of experienced campaigners such as Nimnaka Rathnayake who was also a part of the Sri Lanka team as he left the school last year.
Under Nimnaka's captaincy, Nalanda defeated Ananda in 2015 when the two schools met for the Wasantha Karannagoda water polo encounter at the Sugathadasa stadium.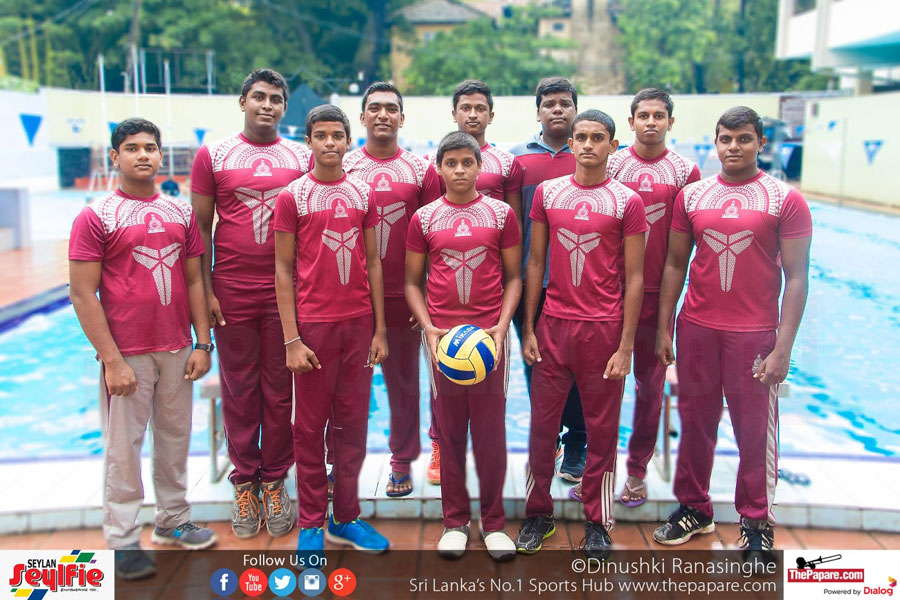 Nalanda College Team: Pasindu Gunaratne (Captain), Vineth Gunathilake (Vice Captain), Senal Hasintha, Rusiru Praveen, Arosha Perera, Kesara Bhanuka, Nileesha Deshanjana, Ranindu Jayathilake, Dulina Bhanuka, Achira Jayasinghe, Pasan Harindu, Ishara Bhagya, Yasiru Nawanjana
Tomorrow will mark an official start to the water polo season and both schools will be looking forward to making a mark in the first outing. Royal should be a stronger team in comparison to their opponents but the underdogs Nalanda should be underestimated.
ThePapare will be bringing you live action from the 1st Royal-Nalanda Water polo fixture on the 27th of May from  4.00 p.m. onwards.
>> WATCH LIVE: ROYAL v NALANDA – WATER POLO ENCOUNTER <<