Rex Clementine in Port Elizabeth
As Sri Lanka vice-captain Dinesh Chandimal walked in to take the field in the first Test against South Africa on Boxing Day here in Port Elizabeth, he was engulfed by emotions thinking about what happened to his family 12 years ago during the 2004 tsunami.
Chandimal's home at Ambalangoda was completely washed off by the killer waves and his father lost his livelihood. Fortunately no one was killed in his family, but the devastation shook up the wicket-keeper batsman, who was 14 then.
"It was a terrible experience for my whole family," Chandimal said.
"I was only 14 and we lost everything after the tsunami and with huge difficulties we had to rebuild. I remember waking up at 3 in the morning on the 26th of December 2004 to watch Sri Lanka play New Zealand in an ODI."
Read More: South Africa take control despite Dhananjaya De Silva resistance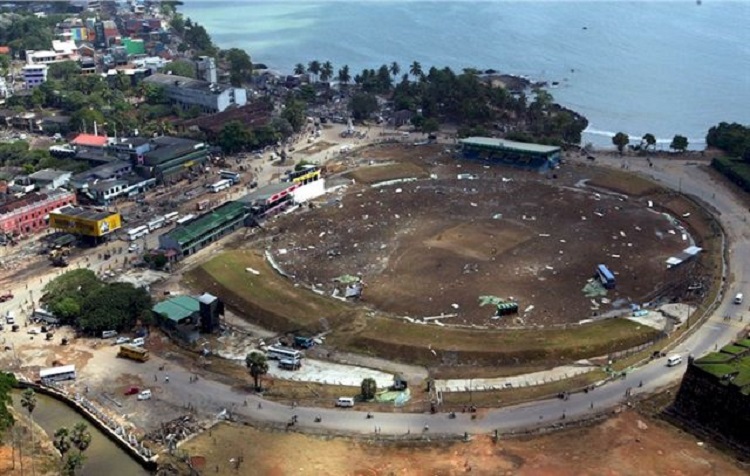 "Suddenly the tsunami happened and we were left homeless. There was a Sri Lanka Under-15 tour going to take place in Nepal and we had the trials the next day. I had lost all my cricket equipment and didn't know what to do. But I borrowed some equipment from my friends and went for the trials."
Chandimal was one of the first picks in the trials and was named the captain. He has not looked back since going from strength to strength and becoming the team's premier batsman since the retirement of star batsman Kumar Sangakkara.
Ironically he made his Test debut on Boxing Day seven years later against South Africa in Durban in 2011.
ThePapare.com brings you a weekly Quiz on all…
Chandimal made it a memorable debut hitting twin fifties and helping Sri Lanka to their maiden Test win on South African soil.
"It was quite an emotional day for me. I was thinking about what had happened seven years ago and I had come a long way since then. I was very determined to do well. It was a fantastic South African attack and I was very pleased with the effort."
"I was in the squad for about two years before making my debut. On that 2011 tour of South Africa, I wasn't picked for the first Test at Centurion. We lost that game badly and then worked extremely hard before the second game and everything started happening in Durban. I am extremely honoured to be part of the Sri Lankan team that won the first Test in South Africa."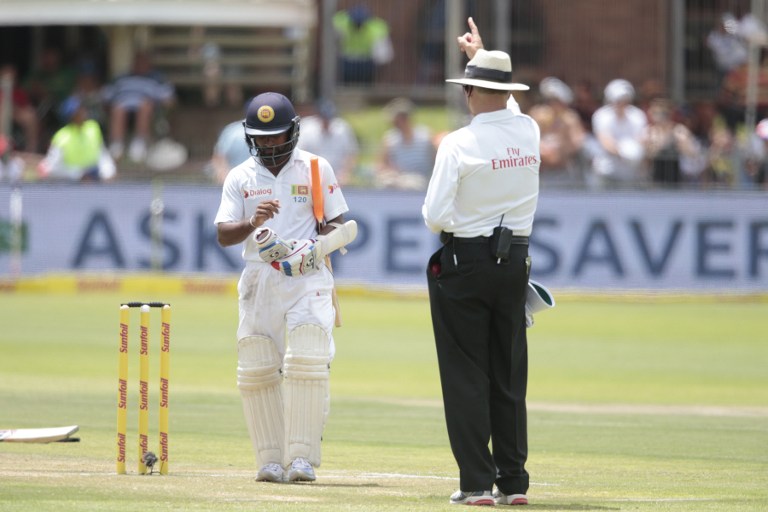 "I remember being involved in two big partnerships in that game. In the first innings it was with Thilan Samaraweera while in the second innings it was with Kumar Sangakkara. Both of them went onto get centuries and we enjoyed that performance really well."
Read More: Support rural cricket more – Suranga Lakmal
"There were also others who did quite well like Chanaka Welegedara, who took a five wicket haul in the first innings and then Rangana Herath took nine wickets in the match. It was a superb team effort to beat South Africa in South Africa.
"I was the wicketkeeper in that game. My Test cap is 122 and I am glad that my debut came in such a historic game. Extremely thankful to all those who have been a part of my career," Chandimal further said.
Chandimal wasn't the only Test cricketer to be affected by the tsunami.
Upul Tharanga, also from Ambalangoda lost all his belongings due to the disaster while Sanath Jayasuriya's mother was injured.
"I remembered that fateful day as I walked out for this game as well."
Renowned Cricket Commentator, Roshan Abeysinghe brings you an exclusive audio analysis on Cricketry…
"Our bowlers did a decent job here, but we did some mistakes and gave away a couple of wickets. That happens in cricket. We had a game plan, but we couldn't stick to it. We are trying to get as much as possible on day three and reassess."
"We all know that Dhananjaya is a good batsman, especially with the tail. If we can get closer to their total, that will give us some chance. But then again we have to bat well in the second innings as well."