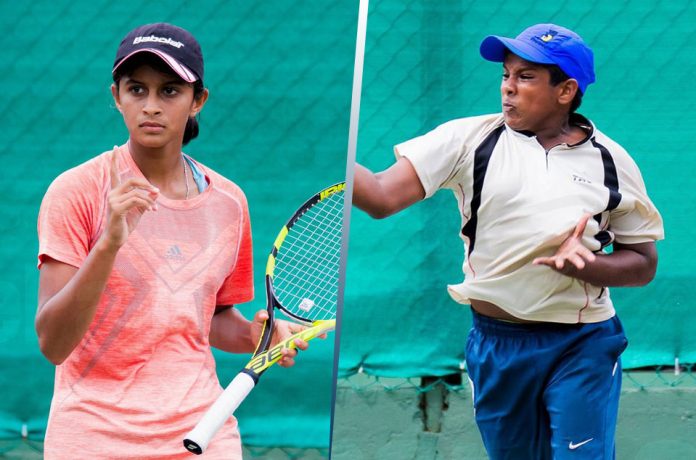 Anjalika Kurera stole first place in both weeks of the ATF 14 & under Tennis Championship which was held from the 28th October to 10th November at the hard courts of the Sri Lanka Tennis Association.
The Asian Tennis Federation International Under 14 series week 1 is currently under way at the Sri Lanka Tennis…
A committed student of Hit Tenniz Academy, Kurera has been a force to reckon with throughout this year. She has not only toured representing her nation on multiple occasions during her short career but has found also rarely been tested by fellow competitors on home soil.
In Sri Lanka's century long journey in the sport…
The Asian 14&U tournament is hosted by the governing body for tennis, Sri Lanka Tennis Association to give the local players a taste of the international stage at an early age. Victories during these tournaments will earn the players points in the ATF Junior world rankings which in turn will aid their future ATF tournaments.
Kurera, having won the previous week in a breeze, started the final week of the tournament as top seed in the Girls' draw once again with an ATF ranking of 22. After receiving a bye in the first round, she was left with 4 matches between her and the gold medal. She managed to cut all four of them short as she only conceded 2 games in the 48 games played in total.
hathurya Nilaweera and Anjalika Kurera emerge winners after week 1 of the Asia Tennis Federation 14 & Under…
While Anjalika stomped on her colleagues in the girl's category, Nelaka Dissanayake was finally getting the breakthrough he needed in the boys'. Nelaka who trains with Anjalika under the professional guidance of Hit Tenniz Academy, didn't have his preference in week 1 of the tournament as he fell one short from gold, losing to Chathurya Nilaweera in the final.
Chathurya Nilaweera and Anjalika Kurera, the top seeds of the tournament, are just one match away from…
Nilaweera did not participate in the 2nd week as he had to return home to Thailand, which meant Nelaka Dissanayake was top seed with the weight of the 49th rank in the ATF standings. Much like Anjalika, he managed to make an impressive win-loss ratio by the end of the week. 48 games won with 11 give aways saw him as victor at the end of week 2.