In Sri Lanka's century long journey in the sport of tennis, we've seen many great stalwarts bringing fame to the country and taking the aspirations of the country forward. The story of the 14-year-old who took the headlines two years back by winning the ITF Under 18 title sparked the interest of many people in the country and around the globe.
Ever since that day, young Adithya has gone from strength to strength and fast forward two years, European media reported that a sixteen-year-old had won the Catalonian Women's Open Masters. From the humble beginnings at the Sri Lanka Tennis Association courts in Colombo, young Adithya Karunaratne has ended up to be one of the highlighted players in Barcelona, Spain where she currently trains.
With an ITF International Junior ranking of 229 and with a career highest of 205, Adithya Karunaratne has embarked on new heights for Sri Lanka in tennis. This is her story. It is a 16-year-old's tale, full of lessons to be learned and courage to be inspired by. Having had 12 years in the sport already, she has made it into the history books as Sri Lanka's highest-ranking female tennis player.
Adithya Karunaratne creates history in ITF Junior Tennis
Adithya took us back to one of her warmest memories, a toddler being young and free playing in the family living room. Seeing her sisters' trophies standing tall and gleaming, row after row on the top shelf was confusing to little Adi as she wondered why she didn't have any for herself. She ran to her mother, and demanded that she got one just as shiny that minute! It was at this point where she was taught the creed she still lives by; "Trophies are not bought, they are earned''.
That is when she learned the depth of the competition, the many matches that she would have to play to earn a trophy.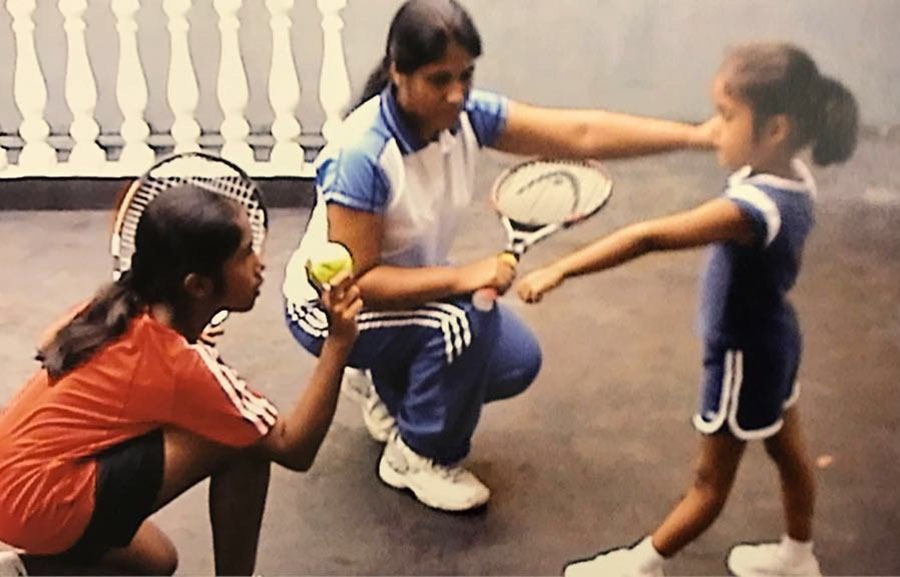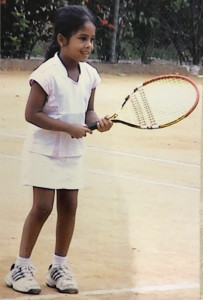 To this date, Adithya holds the memories of her first years in court, the way the dust clung to her skin, and how the clay dirtied her shoes and most of all how different her akki looked on court. Her posture was upright, chest puffed out proudly, her chin held up high and the laser focus in her eyes. What captivated young Adithya the most, however, was the way her sister smiled. It wasn't just any smile, it was a smile that transcended troubles.
"That was when it hit me. I wanted this. I wanted to be just like her. And I had a feeling tennis and I weren't parting ways anytime soon"
After just 4 years on the court, she won the Under 8 Grand Master's tournament in Hong Kong; a tournament so elite that the participants had to have reached the finals of five previous tournaments just to qualify.
I felt invincible. I felt strong. The biggest lesson I learned from that match, you have to just give your best
Through any sporting career, there are always a few unforgettable moments. One such moment for Adithya, was at the 2015 Catalunyan Master's Open final in Spain where she faced the local superstar Esther Lopez. It was at this point where she learned the meaning of the creed "earned not bought" as she was pushed to the brink before being crowned champion.
"No matter who you are up against, you should never feel like you have nothing to lose. This relaxes you, and eventually, you'll use it an excuse for losing.''
The highest honour for any athlete is to represent their motherland. Adithya felt this for the first time when she won her very first ITF event in Sri Lanka at the age of 14. It was her first victory in front of a home crowd and was something she had never felt before.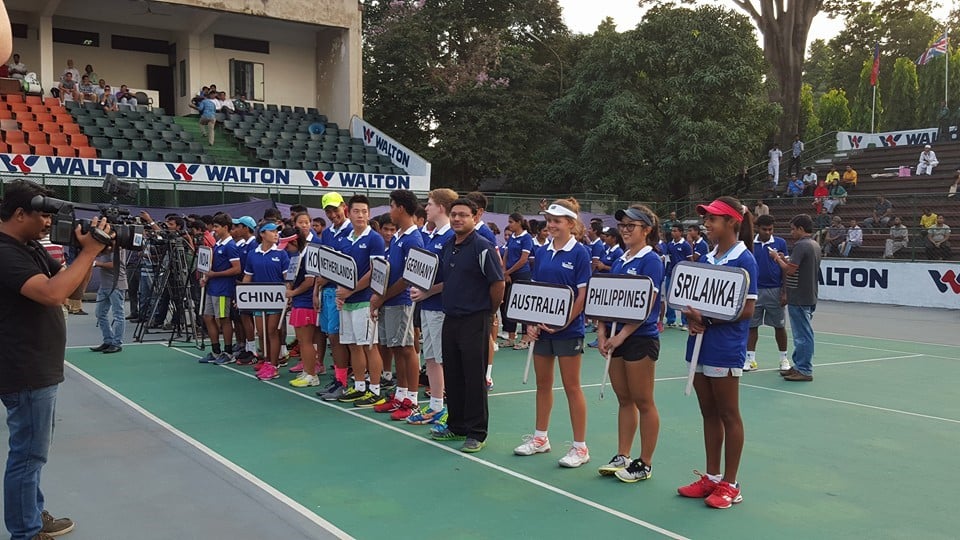 It was a victory that represented so much. It represented me, my family, and all the people who supported me throughout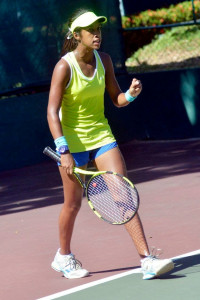 Having won numerous other titles she was soon able to reach the Number 1 ranking in both U16 and U18 categories back in Hong Kong, where her family moved to a few years ago. Many years of commitment has finally paved the way for Hong Kong to recognise her as one of their own. Adithya finally understood if she was being acknowledged in a country other than her own, it must mean she had set foot on the International stage. Reaching the 205th position in the ITF rankings was an important achievement for both her family and herself.
"I want to be a player with an unforgettable presence. When I am on the court, I want people to feel the determination radiating off me. I want them to feel what I feel."
Although winning is important, to Adithya sportsmanship is the most important thing both on and off the court just as it was with her hero, four time grand slam winner Jim Courier.
"Sportsmanship for me is when a guy walks off the court and you really can't tell whether he won or lost when he carries himself with pride either way" – Jim Courier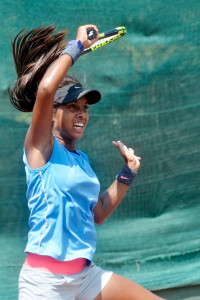 Every great has their ladder to success and like any other, Adithya's two pillars were her mum and dad. All the sacrifices they have made for her career are often unseen but will never go. The hours they spent each day accompanying Adithya to her training sessions, the sacrifices they made as a family have all paved the way for Adithya's accomplishments today.
The tale of this young warrior is not over and her dream is to eventually become a professional in the world of Tennis.