The showpiece event of the Commonwealth Countries and the biggest multi-sporting festival after the Olympics opened its 21st edition with a colourful grand opening ceremony today(4th) at the Carrara Stadium in Gold Coast, Queensland.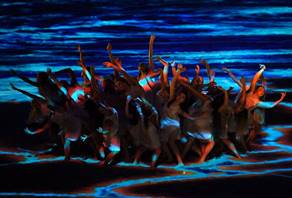 Commonwealth Games will be held from the 4th to 15th of April in 17 different venues in Gold Coast and will see the participation of over 4500 athletes from 71 Commonwealth nations and will vie for 257 gold medals that will be on offer at the competition. The 21st Commonwealth Games will go down in the history books as the first major multi sporting event to have the same number of men's and women's medal events and has the largest ever programme of para sports.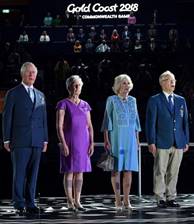 The opening ceremony commenced with a sounds and lights spectacle amidst torrential rain that appeared at the stadium. The breathtaking visuals depicted what earth looked like 335 million years ago and showcased how the continents that we recognize now, all derived from a single super continent which was called Pangaea.
His Royal Highness Prince of Wales and Duchess of Cornwall who were the representatives of Her Majesty the Queen were the guests of honour at the gala opening ceremony and were accompanied by Commonwealth Games Federation President Louise Martin and Commonwealth Games Organizing Committee Chairman Peter Beattie.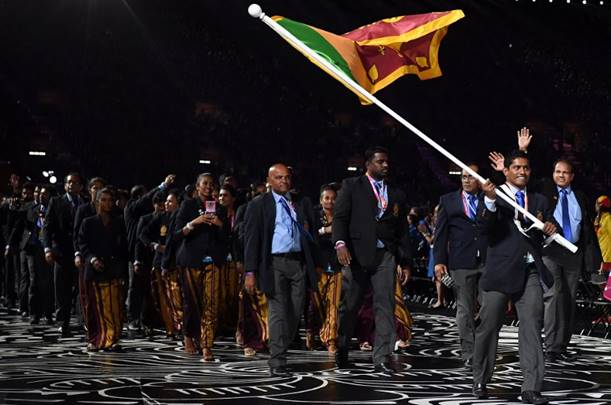 The Queen's baton relay, which left the Buckingham palace in March 2017 is the longest baton relay in history covering the entire commonwealth travelling through 388 days and 230,000km. It was carried into the stadium by the baton bearer Damien Rider who is an ultra-marathon runner and a charity campaigner.
The Sri Lankan team for the Commonwealth games which consists of 79 athletes was the 42nd contingent to enter the opening ceremony parade and was led by Weightlifter and Gold Medalist at the 2006 and Silver medalist at the 2010 Commonwealth Games, Chinthana Vidanage.
Two-time Commonwealth games medalist Chinthana Geethal Vidanage will be the…
Sri Lankan Badminton team will be the first to represent the Island at the Games as they will have their preliminary matches in Group A tomorrow (5th). They will face India and Scotland in the mixed team event, Singapore in the Women's team and Canada in the Men's team competition while Ravindu Laksiri and Mihiliya Methsarani will face competition from Fiji and New Zealand in their respective singles events.