Sri Lankan Karting sensation 13-Year-Old  Yevan David notched up another impressive performance at the Round 2 competition of the FIA Karting Championship which was held at Circuit International D'aunay Les Bois in France. 
Competing in the OK/Junior category of the competition, Yevan managed to earn a qualification having finished in the top 39 out of 82 drivers that participated. He started the heats placed 14th in the grid with an 8th place finish in heat 3 being his best finish of the five heats he took part in 
Heat
Final Placing

Heat 01

10

th

Place

Heat 02

10

th

Place

Heat 03

8

th

place

Heat 04

15

th

Place

Heat 05

9

th

Place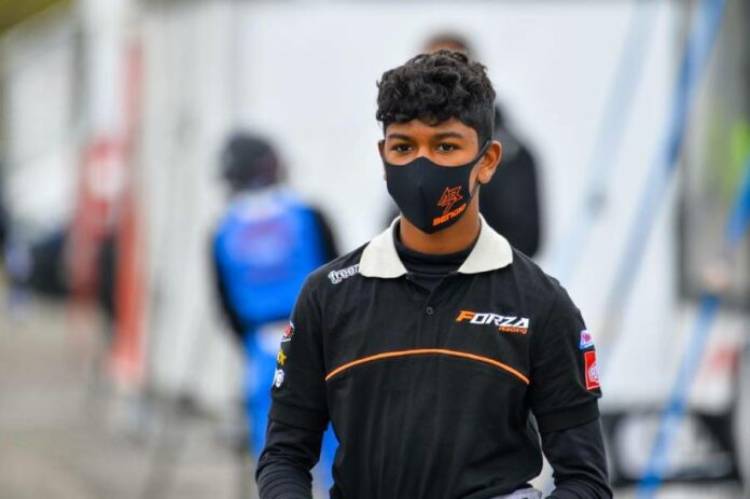 With his showing in the heats, Yevan earned the 24th spot in the grid for the all-important final. However, the young driver did not have it easy in the final as his kart was damaged in the second turn of the very first lap of the race resulting in Yevan having to compete with a bent axel the rest of the competition. Young Yevan did not let this handicap affect his competitive spirit as he managed to gain 4 places from his starting position as he drove past the checkered flag placed 20th in the final. After taking the penalties incurred by the drivers Yevan was elevated to 18th position in the final. 
A Top 20 finish in a European competition is a remarkable result and achieving it after racing over 20 laps with a bent axel is proof of the untiring perseverance young Yevan possess.
Read – Yevan makes history winning a heat in Belgium
Yevan made headlines a couple of weeks ago when he managed to become the first Sri Lankan to win an international karting competition when he won a heat at the ''Champions of the Future" karting competition which was held in Genk, Belgium.