Pakistan sailed to an easy victory over India 13-2 in the second semifinal of the West Asia Cup 2019, to advance through to the final to face Sri Lanka on Saturday.
The Sri Lankan National Baseball team defeated Iran in the semifinal to advance to the big Final of the West….
Pakistan got off to a blistering start in the first inning when Zakir tripled on a 0-1 count, scoring two runs.
Pakistan tallied six runs in the third inning. Asad Ali, M Abdullah, Jamashaid, and Zakir powered the big inning with RBIs.Muhammad Aslam led things off on the hill for Pakistan. He surrendered two runs on seven hits over six and a third innings, striking out three and walking one.
Akshay Avhad was on the pitcher's mound for India. He surrendered eight runs on six hits over five innings, striking out two. Pawan Mane threw one inning in relief.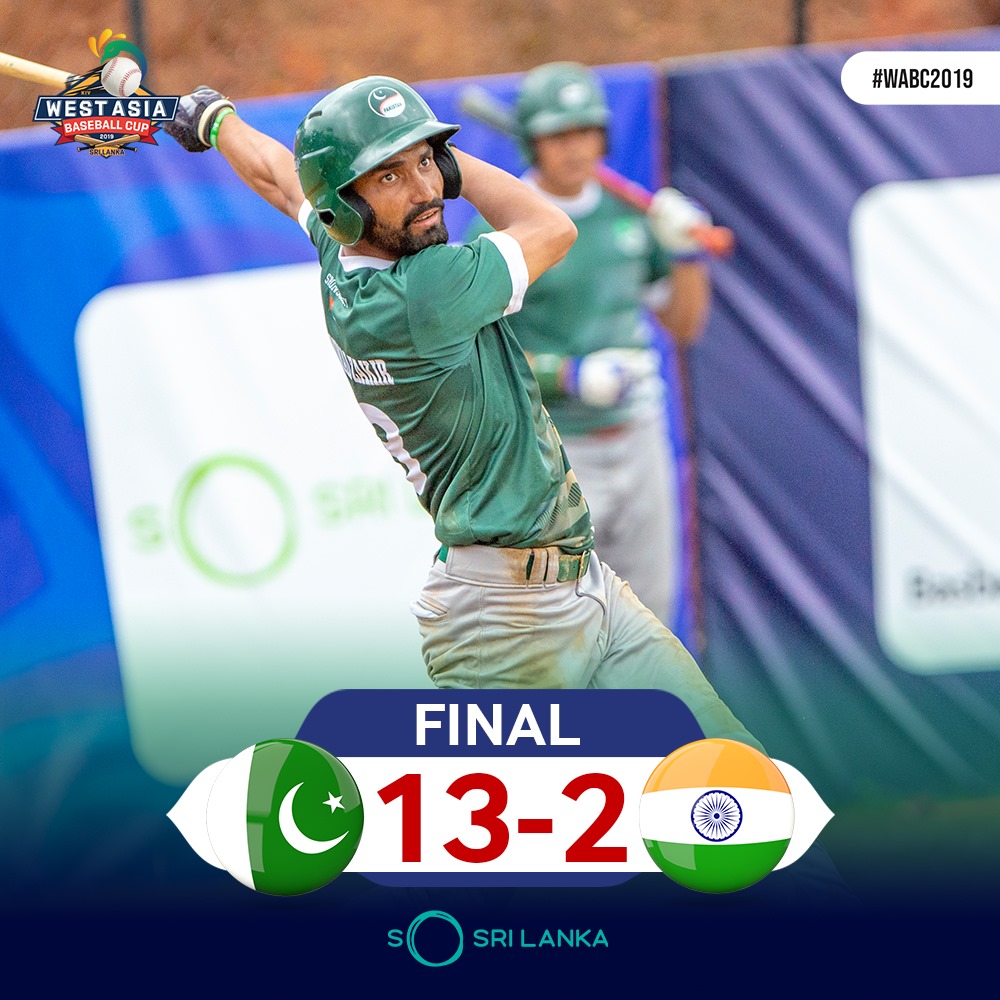 Pakistan had ten hits in the game. Hussain, Zakir, and Jamashaid all had multiple hits for Pakistan. Jamashaid, Zakir, and Hussain all had two hits to lead Pakistan. Pakistan stole seven bases during the game as three players stole more than one. Zawar led the way with two.
Bharath Kumar led India with three hits in three at bats.
A repeat final from 2017 awaits the Diyagama Mahinda Rajapakse Baseball Stadium on Saturday, 20th July, as Sri Lanka and Pakistan will fight for ultimate glory.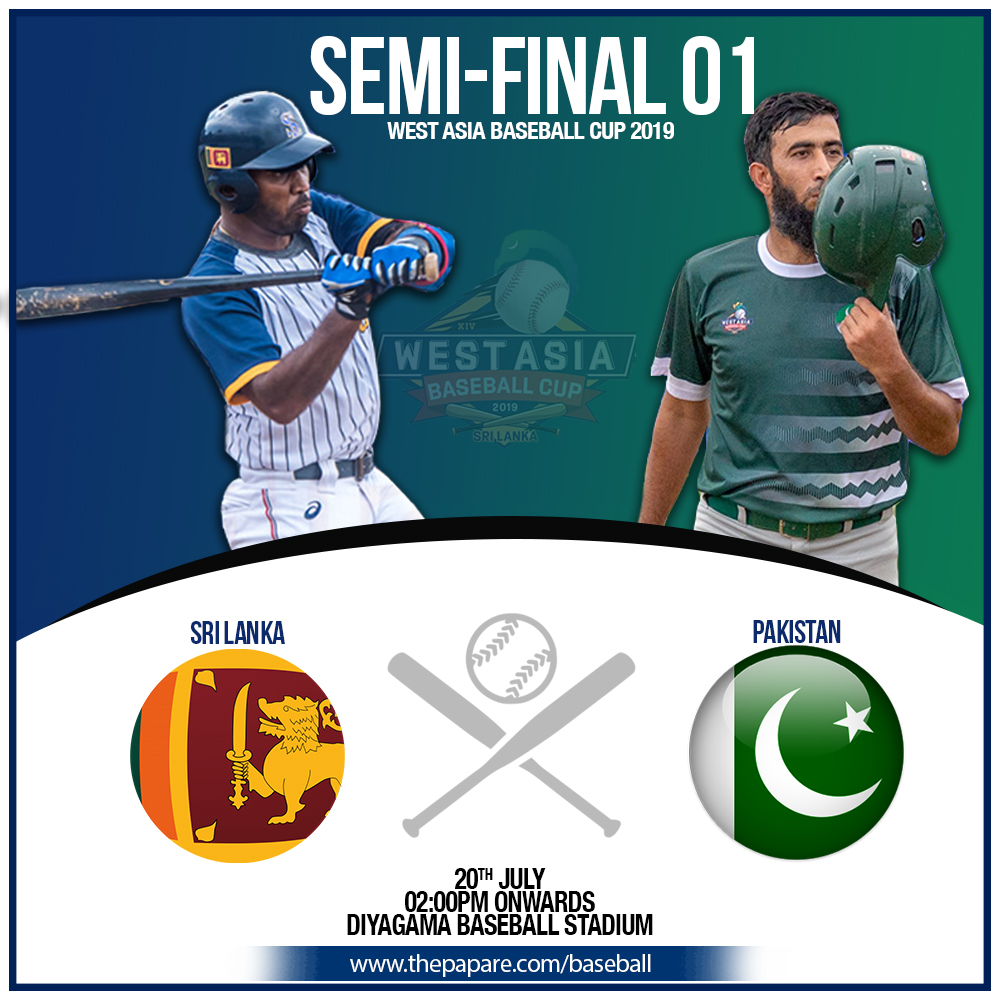 Stay logged onto ThePapare.com to watch the big finale LIVE on the 20th July from 02:00PM onwards!
>>Click here for more Baseball<<