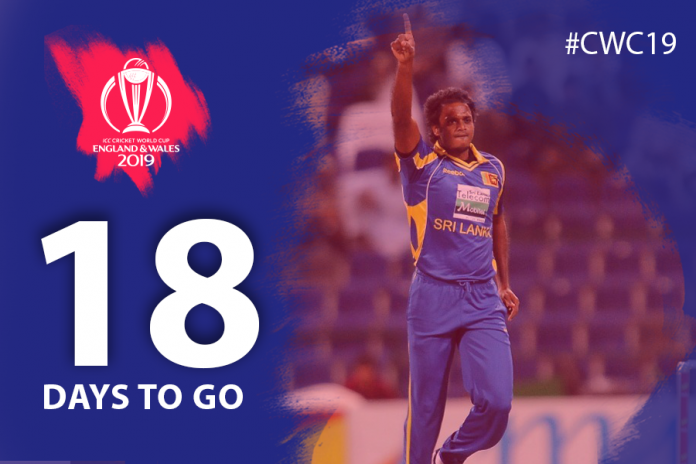 Having been at the receiving end of Jeff Thomson's thunderbolts that sent Duleep Mendis and Sunil Wettimuny to the hospital during the inaugural World Cup, the 2003 edition of the tournament saw a Sri Lankan generating serious pace to put the batsmen in trouble.
>>It doesn't get better than Durban 2011<<
Dilhara Fernando is perhaps the quickest bowler to play for Sri Lanka. What separates Dilhara and Lasith Malinga is the accuracy of the latter. While Dilhara was often erratic, Malinga was on the money more often than not. But if you are talking of pure pace, no one could match Dilhara. His father is said to be owning a butchery in that 'famous junction' in Kandana.  Beef used to be Fernando's staple diet and hence his hefty build and brutal power.
The national cricket team had arrived in Cape Town for their first round fixture against West Indies with their confidence on a low ebb. They had reached the famous tourist destination from Nairobi where they had suffered a stunning defeat to Kenya. There was no shame at all in losing to Kenya because the quality of cricket in that country at that point was top notch. Thanks to the likes of Steve Tikolo, Maurice Odumbe, Collins Obuya and Thomas Odoyo, Kenya went onto reach the semi-final of the 2003 World Cup.
In Cape Town, against West Indies, Chaminda Vaas was the hero for Sri Lanka, bowling a deadly spell with the new ball, accounting for Wavell Hinds and Brian Lara and then striking again reverse swinging the older ball to dismiss Chris Gayle and Ridley Jacobs.
In between, Dilhara Fernando struck Ramnaresh Sarwan on the head forcing the Guyanese batsman to be carried off the field by paramedics. There was pin drop silence at Newlands as Sarwan was attended to. The batsman was unconscious for a while and everyone worried about his wellbeing.
This was a point where Dilhara was 23 and many expected that he would mature into a consistent bowler. But his accuracy never improved although he could get batsmen of good repute in trouble with that extra yard of pace. Dilhara faded away without fully materializing his potential with the laws becoming extremely harsh towards bowlers not helping his cause.
Apart from accuracy, Dilhara struggled with overstepping as well. There were no issues earlier on in his career although he did take a couple of wickets off no-balls. But the  introduction of free hits for front foot no balls sealed the deal for him as modern Sri Lankan skippers were worried to use him extensively.
In the said game against the West Indies, Sri Lanka won by just six runs. After retiring hurt, Sarwan came out to bat when West Indies were seven wickets down and nearly pulled of a win for his team.
There was an opportunity for Sri Lanka to dismiss Sarwan cheaply but Marvan Atapattu spilled an easy catch and apparently was subjected to a barrage of abuse by Jayasuriya. Legend has it that the captain refused to speak to his deputy for two weeks.
With 16 runs required off the last two overs, the game was in the balance. Muttiah Muralitharan bowled the penultimate over and conceded just two runs.
>>ඉන්දු – ශ්‍රී ලංකා ටෙස්ට් මතක මග ඔස්සේ – හොඳම පන්දු යැවීම්<<
Sri Lanka relied on the little heard of Pulasthi Gunaratne to bowl the last over having 14 runs to defend and he did a good job, conceding only eight runs as West Indies finished  on 222 for nine, falling short by six runs. Sarwan was left stranded on 47 that had come off 44 balls with four fours and two sixes. Thanks to that win, Sri Lanka would go onto top the group with their last group game against South Africa ending in a tie.