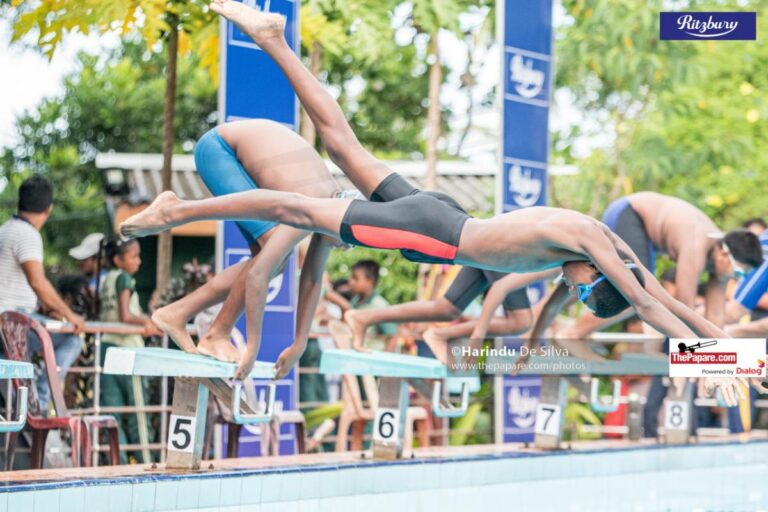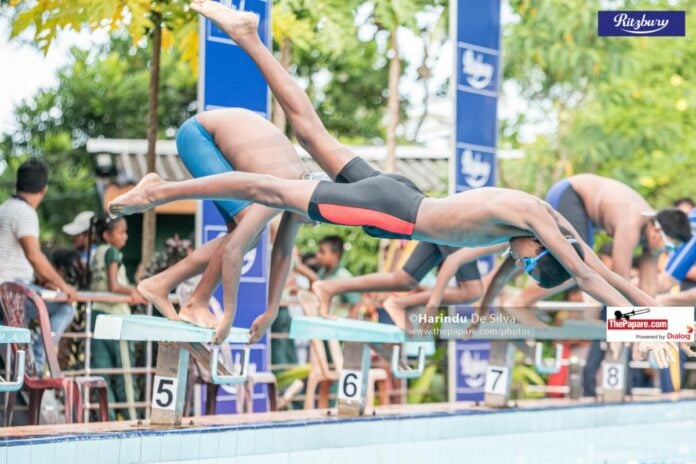 After a long day of races, the end of 70 events out of the 128 events of the Vidudaya Ritzbury Swimming Championships 2023 saw the girls from Triton Aquatics and boys from St. Sebastian's College Moratuwa, leading the score table with 168 and 256 points respectively. At the same time, Blue Wave Swimming Academy is 2nd in line in the Girls category with 147 points, while Triton Aquatics is 2nd with 180 points in the Boys category.
The Vidudaya Ritzbury Swimming Championships 2023 is organized for the 3rd time by the Department of Physical Education and the Sports Council of the University of Sri Jayawardenapura, and is powered by Sri Lanka's favorite chocolate brand 'Ritzbury'.
The championship is halfway through its operations, with the rest of the operations to recommence today, 27th May 2023, at 8.00 am. The organizers and the sole sponsor, 'Ritzbury', has made the event a safe and sound environment for young swimmers to showcase their talents and efforts. The Vidudaya Ritzbury Championships have also become good exposure to a competitive environment for young Sri Lankan swimmers island-wide.
>> Vidudaya Ritzbury Swimming Championships 2023 – Day 1 Results <<