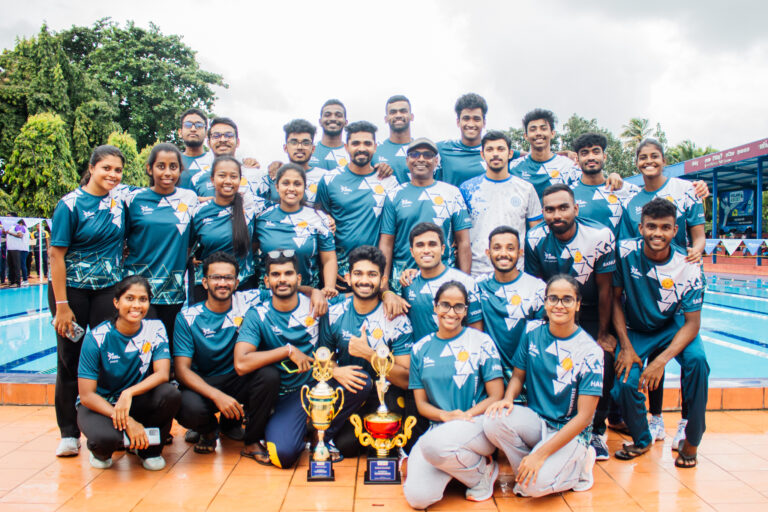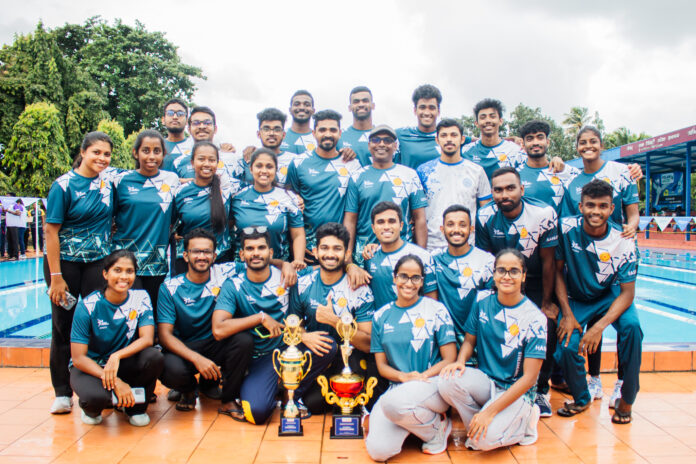 The Sri Lankan University games swimming competition was held on 28th and 29th of August at the University of Sri Jayawardanapura Swimming Complex.
After two days of thrilling competition the hosts, University of Sri Jayewardenepura, emerged as the overall champions, gaining a total of 158 points, while University of Peradeniya emerged runners up, obtaining 149 points. Third place was secured by University of Ruhuna with 103 points.
University of Ruhuna was crowned the Men's Champions with 90 points. University of Moratuwa and University of Peradeniya finished in second and third spots respectively with 74 and 72 points.
The Women's Championship was seized by University of Sri Jayawardenepura with 113 points while University of Peradeniya emerged runners up with 77 points and University of Colombo secured the third spot with 43 points.
The students put on some remarkable performances, establishing 17 new Meet Records at the meet. Eight records were broken in the Men's category while nine fell in the Women's category.
Sandev Senarathna of University of Kelaniya shattered 3 records in the 100m Freestyle, 200m Freestyle and 50m Butterfly while Ishara Abeyratne of University of Peradeniya established 2 records in the 100m Backstroke and 200m Backstroke. Amila Fernando of University of Ruhuna established a new record in the 50m Back. University of Ruhuna and University of Moratuwa were able to set two new records in the 4×100m Medley Relay and 4×100m Freestyle Relay in the Men's category.
In the Women's category L.C.N Fernando and K.A.H.D Perera established 2 new records each in 50m Breaststroke, 100m Breaststroke and 50m Backstroke, 100m Backstroke respectively.
Along with that K.A.H.S Perera sets 3 new meet records in 50m Butterfly, 100m Butterfly and 200m IM events. University of Sri Jayawardanapura also managed to set two new records in the two relays as well.