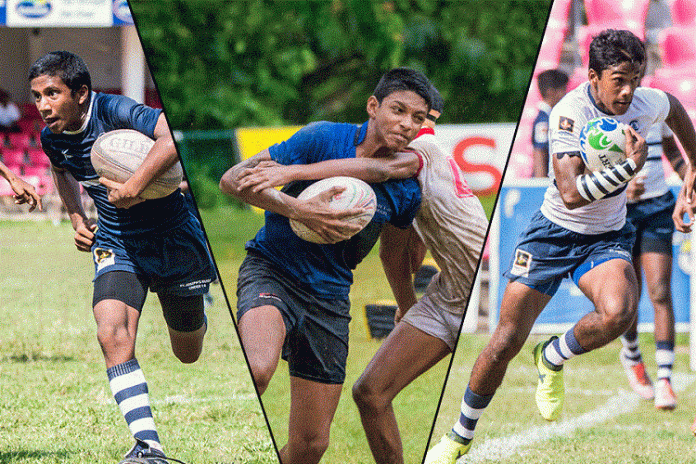 Defending champions of the Under 18 All Island Schools' Rugby Championship, Trinity, will go in as favorites for this year's tournament that starts this week at the Royal Complex.
The All-Island competition organized by the Sri Lanka Schools' Rugby Football Association will feature 28 schools, compete in 8 groups and the winner of each group will qualify to play in the Cup quarter finals. The losers of the Cup quarter finals will compete in the Plate semi-finals. This will also be a tournament in which the selectors get to have a look at the under 18 lads who will be eligible for the Asia under 18 sevens tournament to be held this year.
Isipathana, St. Peter's, St. Joseph's and Royal College are contenders eyeing the sevens trophy. Isipathana last tasted victory in 2016 where their team went onto win the U18 Sevens and hence this year's tournament will be far more competitive than the previous year's.
Read more: Trinity finally earn long awaited silverware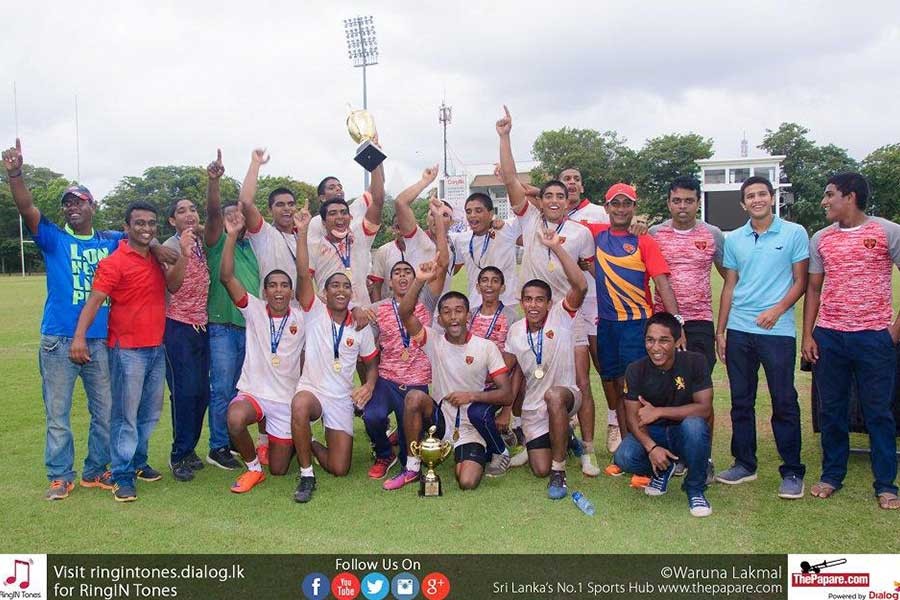 Last year's encounter saw the Trinity Under 18 Rugby team making their mark against a strong St. Joseph's side in the final played at the Racecourse. The Joes made their entry to the Under 18 All Island final under Gemunu Chethiya but couldn't overcome the Trinitians. Another strong contender in the under 18 segments should be Kingswood College from the Kandy group who were crowned champions in the under 16 segments last year and also made it to the semi-finals in the 2016 edition. For the Kingswoodians most of the 1st XV are deemed to take part in the tournament.
The groups are as follows;
Group A: Trinity, Kingswood, Lalith Athulathmudali

Group B: Royal, Maliyadeva, Richmond, Moratu Vidyalaya

Group C: Zahira, Vidyartha, Nalanda, Sumangala

Group D: Wesley, Prince of Wales, Mahanama

Group E: St. Peter's, D.S. Senanayake, St. Sylvester's, St. Thomas Matale

Group F: Isipathana, Lumbini, CWW Kannangara, Eheliyagoda MV

Group G: St.Anthony's, Ananda, Aloysious, Royal Panadura

Group H: St. Joseph's, Science, Piliyandala Central