A Green wave marauds its way through and is stopped illegitimately by an opposition player. His team trailing by 07 points, Captain Ashan De Costa informs Referee Rankothge that he will have a go at the posts. 
Up steps a reedy lad, the ball tucked between his arm and ribs as he waits for the kicking tee from the bench. Once the tee is brought to him, he places the ball vertically on it and takes a few deep breaths with his self-effacing stance at a time where every other placekicker would have an ostentatious posture before taking a kick at goal. Regardless of his stance and pose before the kick, as expected he slots over the 3 pointer to cut the deficit. His team would go on to score 3 more tries, with this lad popping over the final pass for the try that seals the game as they win it by a handsome 22 points to 07 scoreline. This is Isipathana beating Royal for the first time at the Royal College sports complex since its initiation in 2001. However, this is arguably THE game that put Rizah Mubarak on the map. A map which he would go on to explore and achieve greatness through sheer dedication, aspiration and passion for the game of Rugby.
To understand the roots of this long and successful career, one certainly needs to understand how it all began. To summarize, Rizah was a talented Football player. A classmate of his asked him to take up rugby to which Rizah obliged. This is the story about Rizah that many rugby followers have come to know about. But today we look to touch upon a few situations that took place as this young player took up the sport during his days at Isipathana College, simply due to the circumstances around him, which were not ideal but helped mould the Rizah we know today. 
2005: Rizah Mubarak makes his Debut
 In 2004 Isipathana went through their worst ever Rugby season that saw them being relegated to the B Division. The 'Kings' of schools rugby were down in the dumps losing almost all the games they played (except for the Thurstan game which they scrapped through 08-05). Isipathana Rugby needed a complete overhaul. The following year, in 2005, Rugby legend Hisham Abdeen, took over as the head coach of Isipathana. Abdeen did his best to use the resources available. Isipathana were lucky to have some talented junior teams during this time from under 18 to under 12 which boasted the players in the caliber of Ashan De Costa, Dinusha Chathuranga, Sajith Saranga, Niroshan Fernando, Srinath Sooriyabandara, Vishwamithra Jayasinghe and quite a few others who would go on to represent Sri Lanka. Despite the potential, these players were young and lacked experience at the under 19 level. Amongst all this chaos, Rizah Mubarak, who only had a few under 18 appearances after making his transition from Football to Rugby, made his 1st XV debut for Isipathana. The previous year when Isipathana lost their games, there were many a time they were let down by the absence of an able placekicker. Due to his footballing abilities Rizah was quite naturally slotted into the Full Back position but occupying himself as a Fullback he needed much more than being able to thump the ball across the park. Rizah was naturally skinny which would perceptibly invite opposition players to run at him or kick at him and exert pressure, all this on the man Isipathana had entrusted as the last line of defense. Rizah wasn't just another average football player taking up the sport. He used everything around him and in him to get things on his side. He mastered the positioning as a full back, reading the game much better than a player who had played junior rugby. Rizah was able to return kicks with interest or kick them out to touch safely and not put himself or his team under unnecessary pressure. Make no mistake, it was quite obvious the main reason that Rizah held his fort at the Full back position was because of this gifted boot that had the ability to slot over 3 pointers and crucial conversions with relative ease. This was his bread and butter and it was based on this that Rizah built his overall game.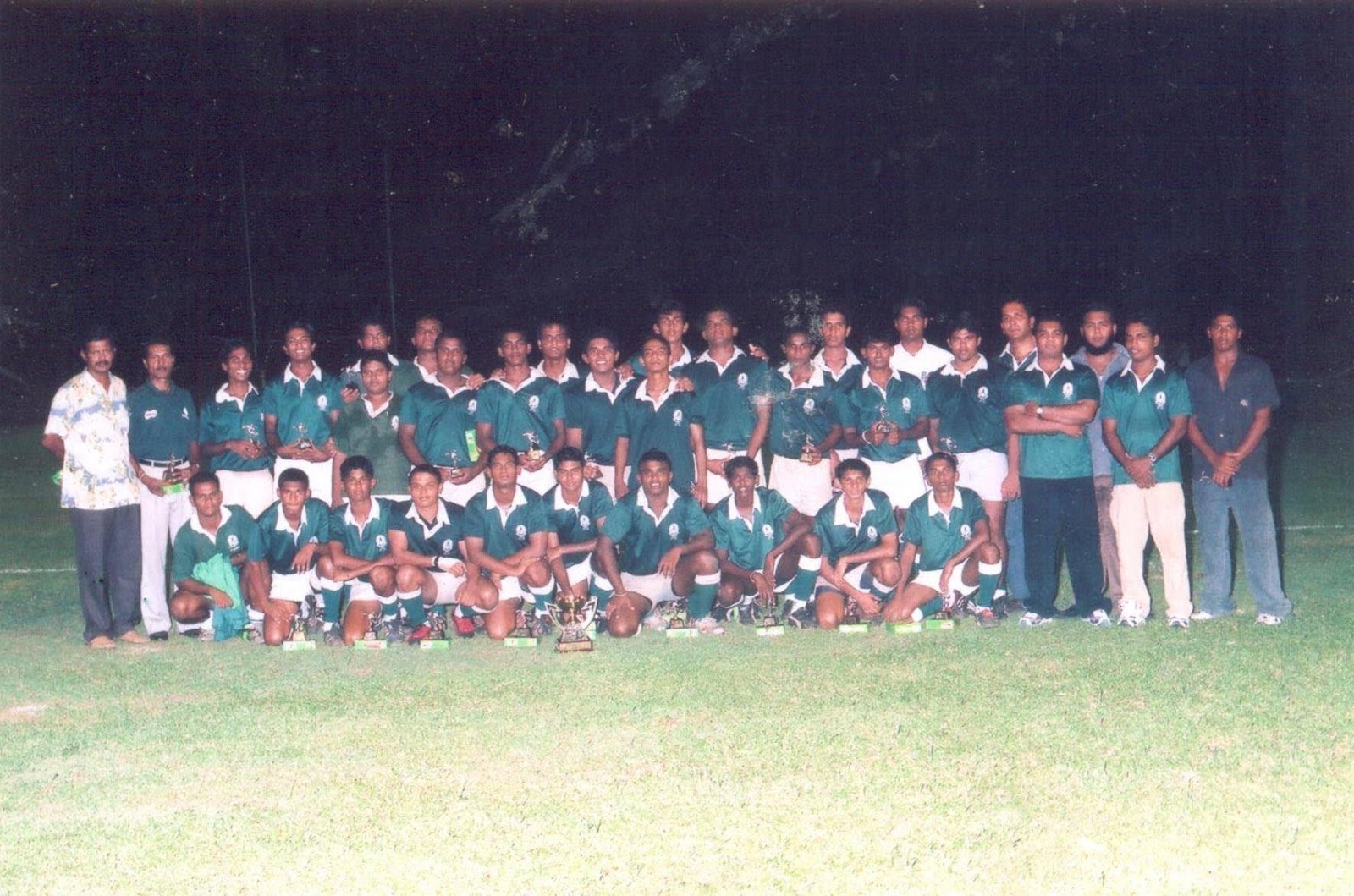 By the time the 2005 season came to a close Isipathana fared better, nonetheless, they could not achieve their goal of gaining promotion to the A Division, losing to St. Anthony's and Thurstan College. Instead, they would have to go through the B Division league yet again, this time it was interestingly poised with Royal College being demoted to the same division along with Trinity who were promoted from the C division. With these 3 top sides all in the B Division, it was probably the most looked forward to B Division league campaign of that decade. 
2006: Isipathana rise from the Ashes; Rizah is on the way to stardom.
2006 is when Rizah found himself surrounded by exciting players who had now stepped up a level or two with experience. Rizah himself looked more confident and his playing style reflected that. His kicks at goal now had range, apart from the deadly accuracy. He was not shy to run at the opposition defense and this was not only through sidestepping but through understanding where the gaps were. His reading of the game and understanding of where the empty spaces were was impressive. One can still recall a barnstorming run against St.Joseph's at Havelock Park where he ran through almost 8 players only to have his final pass be fumbled by a teammate in what could have been one of the best tries that season. This is the year 2006 remember, and unlike today you would not find these moments captured on camera so effortlessly. Instead there would be fans who hoard these memories. When Isipathana played Royal that year, the game was telecast live on Sirasa TV. This was the first time an Isipathana game was live on tv since the same fixture broadcast in 2004. This enable folks, who only heard or read about Isipathana Rugby, to see what Rizah was all about. Apart from contributing 7 points out of his team's total tally of 22 and also some neat clearance and touch finders, Rizah was at the receiving end of some late charges that looked to have blown the wind out of his sails on quite a few occasions throughout the game. But each time he got back up and kept going and did so until the final whistle. It made even the neutral fans appreciate the display of sheer heart and courage. The ardent school rugby followers had heard about him but now they saw what the hype was all about. Isipathana would go on to finish 2nd in the B Division table, winning promotion to the top tier. With one more year left to play for his school, it meant Rizah would see himself playing in the A division in his 3rd and Final year in 2007.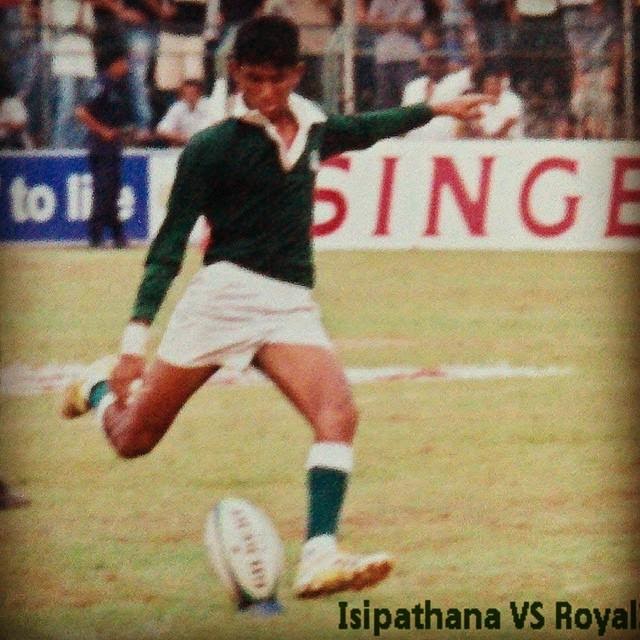 2007: Mixed fortunes as Rizah wears the number 15 jersey for the last time 
With many players from the previous year remaining, Isipathana were considered as the only team that would be able to challenge the defending champions St. Peter's College. Isipathana was the only team that came close to doing so but fell short on both the league and knock-outs and ended up runners up with the reversals against the Peterites being the only blip that year. Rizah's farewell kick too was memorable as it was during the Singer – Sri Lanka Airlines International 7s, School Cup final against Kingswood. Having sealed the game in the final minute, Rizah fired across a fantastic corner flag conversion which was the icing on the cake at a soggy Nittewella stadium. How fantastic would it have been if it was in Colombo but unfortunately, sometimes you just can't script it all the way you want. It was Isipathana's 4th 7s title that year. It seemed the least fate could offer as an end to a remarkable schoolboy career which was later topped off by a call up to the National Under 19 team that year. 
2007:  Transition from Schoolboy Rugby to the Big league 
Many school boys struggle to make the transition from School rugby to the club arena but for Rizah it didn't seem to worry him. Rizah improved his game step by step and it was the simple fact of his core skills being polished and his focus that made him a good rugby player. One recalls Rizah visiting the College rugby room in 2008 during a gym session and Vishwamithra Jayasinghe and Srinath Sooriyabandara calling out Rizah about rumors that he was not very committed to the gym sessions at CR & FC. They teased him saying that they hoped CR wouldn't turn them away thinking that all Insipathanians were averse to gym training. The trio would go on to play alongside each other in 2009 after Vishwa and Soori left School.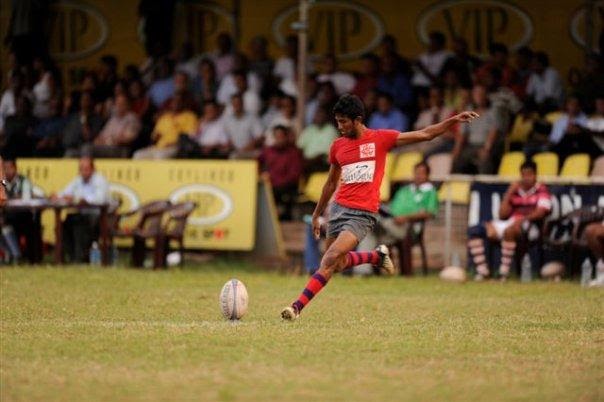 Certainly, Rizah's career highlight would be his performance in the 2012 Asian 5 Nations tournament which was held in Colombo as he was adjudged the "Most Valuable Player" as well as the "Most Promising Player". His rich vein of form continued and the following year during the Serendib Cup tri-nations tournament held between Sri Lanka, Madagascar and Poland, he ended as the highest points scorer. Apart from being a regular for the "Tuskers" Rizah would go onto represent CR, Navy, Police, and Havelock SC. After an amazing professional Rugby career covering over 12 years, Rizah decided that 2020 would be his final year before he hangs up his boots. This decision played an important part in him returning to Longdon place, the club he started his career.  
It is a truly pity that this truly great man was not able to get a fitting farewell, in front of his home fans which is the least he deserves. Due to the current global pandemic, his retirement certainly has to take the back seat. Even this season as he has managed to rack up 80 + points and this too despite missing a few games through injury and illness. 
Of course we will see many players make the transformation from the schoolboy level to club rugby in the seasons to come, but we need many more players in the caliber of Rizah Mubarak to come through the ranks. And this does not stand alone for skill and ability. It stands for dedication, passion, handling and presenting yourself as a rugby player on an off the field that sustains you to have 13+ season career. That is what Rizah Mubrak has shown and left for the juniors to learn from. 
Adieu, No#15, enjoy your retirement!