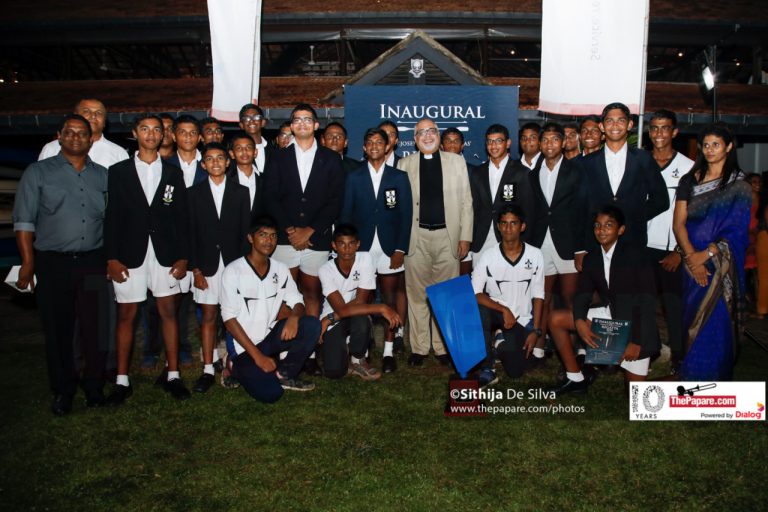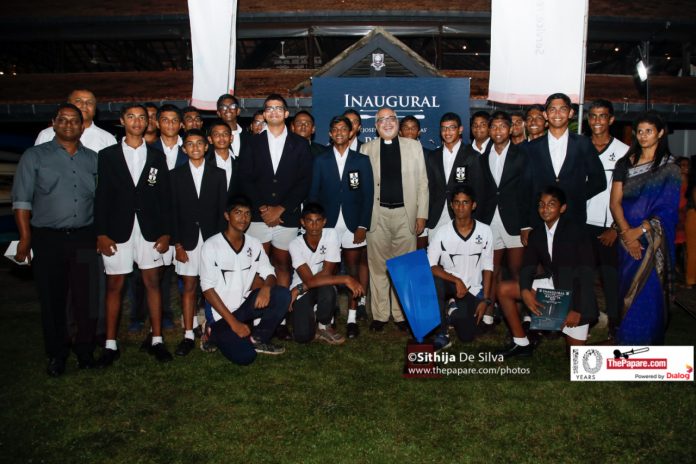 The inaugural S. Thomas' College- St. Joseph's College Regatta took place yesterday at the Colombo Rowing Club, as both teams crashed the waters of the Beira Lake, for the very first edition of its kind, creating waves of excitement within the fans. 
After a fairly well-matched start to the regatta, the Thomians pulled ahead to win the all-important 4+ races and clinch the title of the first-ever winners of the STC-SJC Regatta. 
 The regatta began with three single scull races, out of which the "B" and "C" Sculls were won by S. Thomas', with the Josephians winning the "A" Scull.  
ThePapare.com | Sithija De Silva | 11/08/2019 Editing and re-using images….
The Pair race was won by the Thomians, who also rowed to victory in the Junior Double Sculls later in the day. The oarsmen of St. Joseph's, meanwhile, notched up victories in the Senior Double Sculls and the Under-16 Coxed Four.  
At this point the regatta could have gone either way, with the two points-heavy Coxed Four races still to be rowed.  
Unfortunately for the Josephians, the boys from S. Thomas' crossed the finish line first in both the "B" and "A" Coxed Four races.   
The final score stood at 38-14 in favour of S. Thomas' College, and the inaugural Thomian-Josephian Regatta was brought to a close.