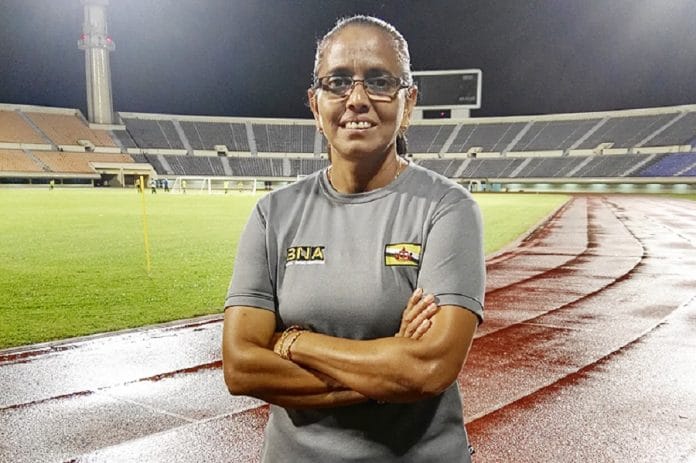 Sri Lanka, a land with abundance of sporting talent but very little in sporting administration and management – the newly appointed Head Coach of Sri Lanka Netball Thilaka Jinadasa believes this is the cause for the current state of Netball in the island.

Double International Thilaka Jinadasa has been officially appointed as the new Sri Lanka …
"Even when we won the Asian Championship in 2009 we were third in Asia in terms of ranking. We went down to 3rd in 2005. After 2009, we have come close but have not been able to win and ended up with the runners-up position. I don't think we have gone down a lot as people say, but what I see is that it is because of poor management and administration that we are in this place," Thilaka Jinadasa opened her exclusive conversation with ThePapare.com.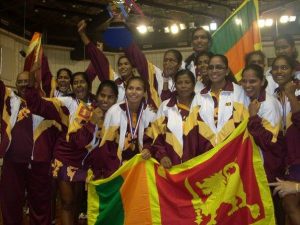 "We don't have a clear objective or a target. Everyone has their own to shine on their own. In Brunei, we worked together towards a common goal. When I look at Sri Lanka and Brunei, I have encountered a lot of difficulties in terms of selection choices. We only have around 20 in Brunei of which the 12 are selected. When I see the Sri Lankan talent I am amazed as to the depth they have. Very difficult to pick a 12. So, it is not about the lack of talent but because of poor management that we have come to this position," the experienced Jinadasa spoke highly of the raw talent that this country keeps on producing.
She emphasized the need for a well-structured plan, whether it is short or long term, to achieve a target. The best example was her own where she brought Brunei Netball from obscurity to two bronze medals in the South East Asian Games and a 5th & 7th place finish (out of 10) in the Asian Championship during her 7 years as the Head Coach.
When she took on the job in 2011, Brunei's previous competitive international appearance was the 1993 Arafura Games, where the country had lost badly.
She needed to convince the authorities, players and others involved – who were satisfied with local tournaments – that there was a future for them in the international stage. Her hard work and dedication, almost single handedly in the early days, made Brunei take a positive look on the game.
"We cannot go into an international tournament with just a few months training. I started training the Brunei team for the 2017 South East Asian Games in October 2016. I named my program and vision as 'The Road to the Podium' so that the players, administration and everyone involved knew their tasks and objectives. Sri Lanka desperately needs a long-term plan, at least for two years. But, we have the Asian Championship (2018) in a few months so we need to come to the finals to qualify for the World Cup in 2019 in Liverpool," she said speaking of the most important task on her hands.
"We (Sri Lanka) are not used to training for around a year but at least need to train for 8 or 9 months. In 2009, I only trained the team for 6 months. I believe that we don't need to change or train the skills of the Sri Lankan players a lot but it is all about doing proper strength and conditioning. It needs to be Netball related. I haven't seen that happening," Jinadasa talked about what needs to be done for the rough diamonds to become that much more valuable.
"When we go to the international stage having big and tall players are an advantage but their mobility or the range of movement is low. That is where strength and conditioning is important."
The newly appointed Head Coach is very impressed with the Sri Lanka Youth squad and does not see much of a difference between them and the national players but,
"strength and conditioning is lacking amongst them. A long-term plan with them will certainly provide very good national players in the future. Some are 16 or 17 years of age and their structure is ideal for international netball. Strength and power training is important as the players go through a lot of stress in their knees and ankles with their jumping and landing. If proper strength and power training is not done, then they will encounter injuries and sometimes career ending ones."
Another aspect of Sri Lanka Netball that has ailed them over the years is the non-existent tournaments and the hasty selection policy.
"The more developed countries in Netball have on going tournaments which keeps the players active and they pick the squad based on the tournament performances. Here in Sri Lanka we call for selections and give the player an hour or 15 minutes to play. Sometimes it won't be that player's day and the good players might fail. In Australia, they announce the national pool at the end of their National League. I believe if we can have a proper structure like that we can achieve a lot more," she expressed concern on one of the most integral parts of the game.
Hatton National Bank (HNB) defeated Seylan Bank to win the 2017 Mercantile Netball 'A' Division League …
Though she was disappointed on the way she was rejected twice in the last few years she believes that this is the right time for her to take on the job.
"In the new administration, I have worked with the current President (Trixie Nanayakkara) and Secretary (Jayanthi Somasekaram) before. In 2009 Trixie was the National Team Manager and Jayanthi was the Selection Committee Head.
Both can do a great job. I believe they have a clear objective because both are former national players and captains. I think I can work with them very easily as they have the passion and love for the game. If these two cannot resurrect Sri Lanka Netball I think no one else can," Jinadasa quipped on what the current President and Secretary of the Sri Lanka Netball Federation can do along with her.
"Favouritism will only drag the sport down. Coaches should be independent, knowledge should be upto date and through that should be able to control the players. Sri Lanka has the best talented players in Netball in Asia, there is no doubt about that," She concluded the conversation with glint of excitement in her eyes.
For More Netball News Click Here