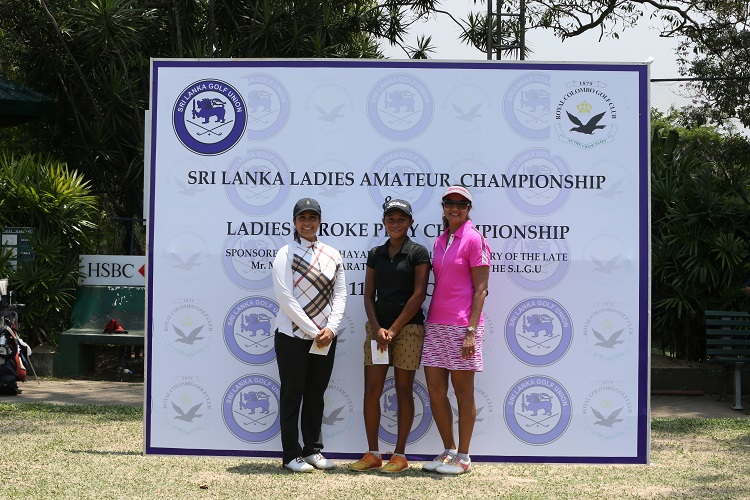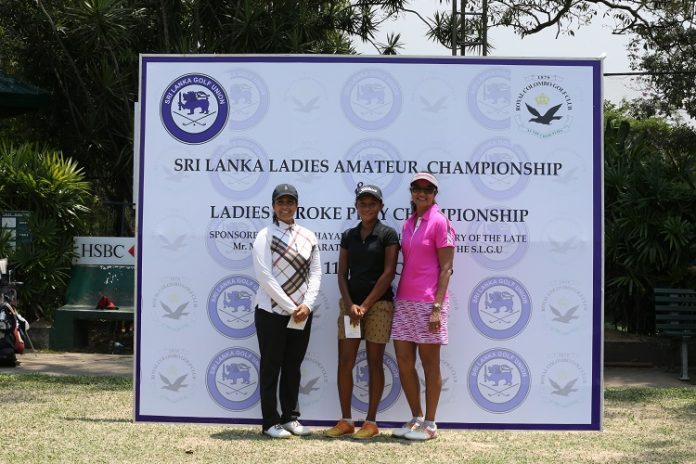 15-Year-old Taniya Minel Balasuriya paired off with Guinness Book World Record Holder and past winner of the dual Ladies Championships Thuhashini Selvaratnam and Dr. Pravina Dunuwilla. Unruffled by the company to return the Card of the Day, one over par, 73, in the 1st Round of the Sri Lanka Open Ladies Stroke Play Championship 2017.
Following the footsteps of Tiru Fernando & Thuhashini Selvaratnam, who achieved international…
The opening round of the Ladies Open Stroke Play Championship teed-off at the Royal Colombo Golf Club, thanks to the generous sponsorship by the Abhayaratne family, in memory of the late Malin Abhayaratne, Past President of the Sri Lanka Golf Union. Mrs. Yvonne Abhayaratne a 5 time past winner of the Stroke Play Championship, will give away the trophy at the conclusion of the 54 hole – 3 round stroke play event.
Anouk Chitty was in second place 5 strokes behind the leader Taniya, whilst the Pakistani pair of Yassmin Ghazal and Ijaz Rimsha were in 3rd and 4th place a further 3 and 4 strokes behind respectively. Thuhashini, playing in Colombo since 2000, was getting accustomed to the newly laid greens at the RCGC and the present conditions would have been very unfamiliar to Thuhashini. Thuhashini playing off a +2 handicap, is the lowest handicapped player in the event and her experience is sure to count, as the Championship reaches its' climax. Nonetheless, interesting golf awaits as the 2nd round of the Ladies Stroke play tees off early morning. This is also the 1st qualifying round of the Sri Lanka Ladies Open Amateur Golf Championship 2017, played concurrently. The Amateur Championship will be decided in the Match-play format, with the top 8 players from the 2 qualifying rounds meeting on the 9th, 10th & 11th March at the RCGC.
SRI LANKA LADIES OPEN STROKE PLAY CHAMPIONSHIP 2017 LEADER BOARD AFTER ROUND 1
73 – Taniya Minel Balasuriya
78 – Anouk Chitty
81 – Yassmin Ghazala
82 – Ijaz Rimsha
83 – Thuhashini Selvaratnam
91 – Suwen Selvaratnam
93 – Dr. Pravina Dunuwilla