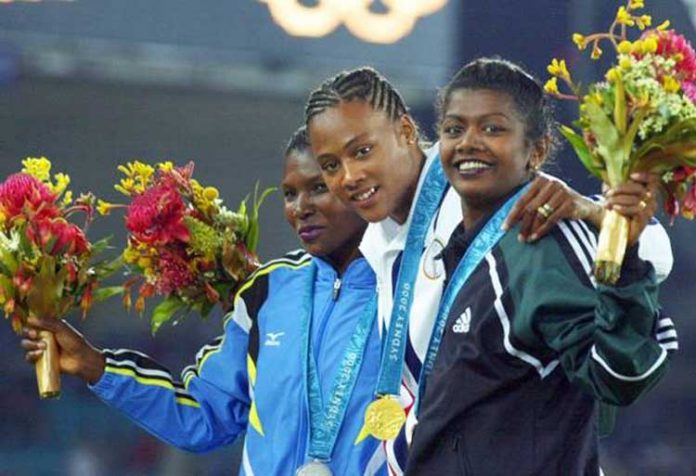 So, another Asian Games has come to an end, yet another jaunt where the Sri Lankan contingent has comeback empty handed. This, despite the fact that the country sent the largest sporting contingent, 172 athletes to a multisport event. That's now the 3rd consecutive Asian Games that a podium finish was not obtained. 
The only exception was the Gold and Bronze medals won by the men and women cricketers respectively in a rather meaningless T 20 event at the last edition in 2014. It was a tournament where India did not send any teams and Pakistan did not bother to show up for the men's tournament. So much that cricket was ditched from this year's games and is unlikely to be featured again.
It is indeed a sad indictment on the sporting fraternity of the country – particularly the NSA's (National Sports Associations) and the Sports Ministry. Structures and programmes of any sense have not been put in place despite the repeated setbacks of 12 years. It is amazing (bordering on stupidity) how often these administrators and sometimes athletes themselves talk about 'Olympic Glory' when the country has struggled to achieve anything at Asian level of late. A reality check for you; Sri Lanka has won two Olympic Silver medals 52 years apart (Duncan White in 1948 & Susanthika Jayasingha in 2000). The sooner the gap in standards at Olympic and Asian levels is understood, the better and it would help prioritize and focus resources.  So why have we failed so miserably at the Asian Games on the last 3 occasions? What can we do to rectify this situation in 2022? ThePapare.com attempts here some possible solutions.
The 4-year cycle not 6-month sprint
Each time the NSA's puts together 'National Squads' a few months before the games with hurriedly brought about training 'camps'.  Surely there must be the understanding that athletes must be built over a period of time so that they peak at the end of a 4-year cycle. For this process to work it is essential to identify the potential athletes ahead and draw up high performanctraining programmes designed by persons with state of the art training on skill and new methods. In preparation, they must also be exposed periodically to international competitions.  Mental strength building and nutrition planning are vital areas to compete at world level.
Identifying talent
Sri Lanka is fortunate to have one of the best sport structures to identify talent.  The highly competitive Inter-school competitions are a solid breeding ground to scout for future athletes. Regardless of the sport, natural, raw talent always emerges from these competitions. For instance at the recently concluded Asian Junior Athletic Championships, Sri Lanka recorded its best medal haul in its history. Key athletes who contributed to this achievement such as Anura Dharshana, Amasha de Silva, Dilshi Kumarasingha, Wasanthi Maristella and members of the 400m relay quartet such as Pasindu Kodikara are ones who could reach their peak by the time the next games come around. Similarly there could be athletes from other sports such as the Abeysinghe brothers in swimming.
Managing the talent resources
This is probably the area where Sri Lanka falls behind when compared with the rest of the region. As previously stated, top quality expertise from abroad should be brought down not to just work with the athletes but with the coaches as well. Up-skilling coaches is a critical part of this process as most of our athletes tend to stick with their original coaches and may be reluctant to move to new trainers. Therefore, ensuring that the coaches are abreast with latest technical and scientific methods is vital for the athlete to meet his/her full potential.
Funding
To sustain a long-term program having the necessary financial resources is a must. In this instance there has been a positive development recently. The ground breaking 'Prime Ministers Sports Fund' initiated to assist high performance programmes for Athletes with potential to get medals at multi-sport events such as the Asian Games, could very well prove to be the turning point for sports in this country provided its managed well. It is a very prudent and forward-thinking initiative by the President of the NOC Suresh Subramanium and his Vice President Asanga Seneviratne who not only have a proven track record in attracting sponsorships for the NSA's they were involved in, but also have an in-depth understanding of what High Performance programmes entail.
Collective agenda of Administrative Bodies
Another important and critical area to ensure success is that the NSA's, National Olympic Committee (NOC) and the Sports Ministry pull in the same direction with the Athletes best interest always at the center of their operations. This has not happened in the past with each party working to their own agendas and not having their goals aligned with one another. This usually impacts the Athletes negatively. The most recent example is of how entry forms were not filled in properly due to a lack of coordination between these institutions which resulted in a couple of athletes missing out on participating at the games.
The best way forward?
Without a doubt the Sports Ministry and the NOC need to first decide what they want to achieve in 4 years' time and draw up a long-term plan. Sri Lanka's best performance in terms of medals won at past Asian Games is 6 which was first achieved way back in 1966 (6 Bronze medals) and more recently during the 1998 (3 Golds & 3 Bronze) and 2002 (2 Golds, 1 Silver & 3 Bronze) games which could be termed as the country's golden era in athletics when stalwarts like Sugath Thilakaratne, Damayanthi Dharsha, Sriyan Kulawansa and Susanthika Jayasinghe took the track. Taking this into consideration it's imperative a 4-year 'national agenda' is set in place immediately and implemented with the support of all stakeholders envisioning  8 -10 medals as a realistic goal at the 2022 games.
Once this objective of medals to be won is decided, the NOC should work as closely with the NSA's and identify around 25 athletes who have the potential finish among the medals in 4 years time. These athletes could be selected by looking at factors such as their age in 4 years time (will they be at their physical peak considering their sporting discipline) when the next Games come around. Next would be to look at their current best performance vis a vis the Asian record &/or the Current Asian Games Gold medal performance in that discipline (this can be used as a benchmark) and make an informed decision based on that athletes physical, mental and technical ability if they could reach that level come 2022.
When the Athletes have been identified to be part of this program, the sportsperson along with his or her coach should sit down and draw up a plan with short, medium term goals in place with the ultimate long term goal being on how to achieve a podium finish at the 2022 Asian Games. Funding for this program can then be allocated for areas such as training stints abroad, participation in International competitions, nutrition, coach education etc. with reviews taking place regularly to ensure that the program is meeting it pre-defined objectives.
If this kind of plan can be put in place, there is no reason as to why the island nation cannot end its medal drought at the next Asian Games and record good overall performances.
However, for that the planning needs to commence now. And please, in the meantime let's NOT talk about the 2020 Olympics!
Sri Lanka's Performance at the Asian Games

Games
Gold
Silver
Bronze
Total
1951 New Delhi
0
1
0
1
1954 Manila
0
1
1
2
 1958 Tokyo
1
0
1
2
 1962 Jakarta
0
1
3
4
1966 Bangkok
0
0
6
6
1970 Bangkok
2
2
0
4
1974 Tehran
2
0
0
2
 1978 Bangkok
0
0
2
2
1982 New Delhi
Did Not Participate
 1986 Seoul
Did Not Participate
 1990 Beijing
0
2
1
3
 1994 Hiroshima
0
1
1
2
 1998 Bangkok
3
0
3
6
 2002 Busan
2
1
3
6
2006 Doha
0
1
2
3
 2010 Guangzhou
No Medals Won
 2014 Incheon
1
0
1
2
 2018 Jakarta
No Medals Won
Total
11
10
24
45
Medals won by each sport at the Asian Games

Sport
Gold
Silver
Bronze
Total
Athletics
10
6
11
27
Cricket
1
0
1
2
Golf
0
2
0
2
Boxing
0
1
4
5
Tennis
0
0
4
4
Sailing
0
1
1
2
Cycling
0
0
2
2
Karate
0
0
1
1
Total
11
10
24
45