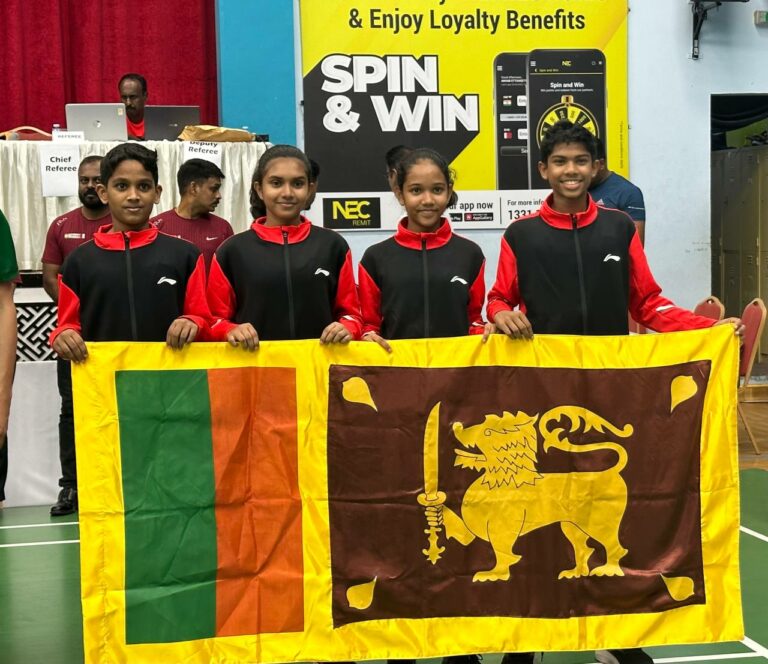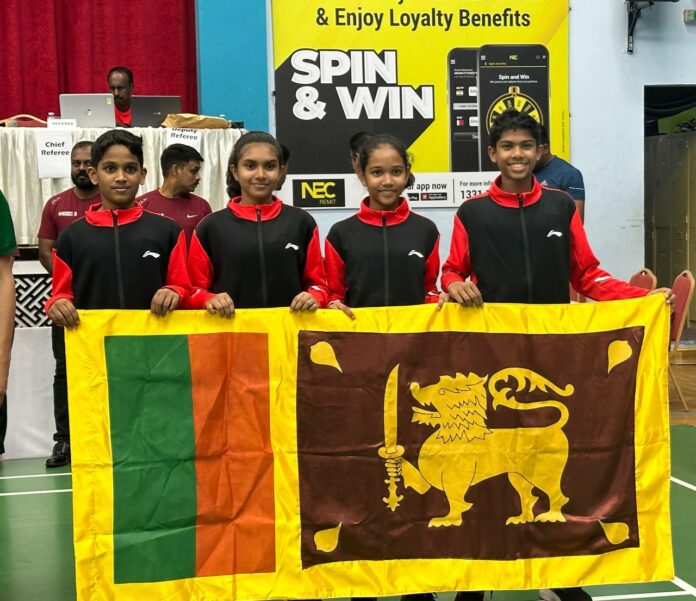 The Bahrain Junior International Series 2023, held in Manama, witnessed a notable display of talent and skill of rising stars of Sri Lanka.
The Sri Lankan U-15 contingent delivered a stellar performance, making their mark and earning well-deserved recognition by clinching two podium spots.
The Sri Lankan duo of IsuriAttanayaka and Sithumi De Silva proved to be an unstoppable force in the U-15 Girls' Doubles category as they clinched the championship title, outclassing their Bahraini opponents in the final. Attanayake and De Silva defeated Christabel Ano and Linet Mariam, with a resounding score of 21-2, 21-12.
Attanayaka also exhibited remarkable skills in the Mixed Doubles category, teaming up with BihanduGanege. Although they fell short of the championship title, they posed an intense threat to their opponents in the final,Amer Mohammed and AlbatulAlmutairi from Saudi Arabia. The Sri Lankan duo ultimately finished as runners-up with a score of 13-21, 21-17, 15-21.
Attanayakahad also showcased her prowess in the Girls' Singles category (U-15). She reached the semi-finals, before narrowly missed out on the championship match.
Meanwhile, Sithumi De Silva and Wedhaka Gomes also made their presence felt in the Mixed Doubles category (U-15). The duo reached the semi-finals, further adding to Sri Lanka's impressive run at the tournament, as the junior shuttlersshone a spotlight on the potential of nation's future in badminton.